Age UK Shropshire Telford & Wrekin's Help at Home scheme provides help to older people to remain independent at home for as long as possible.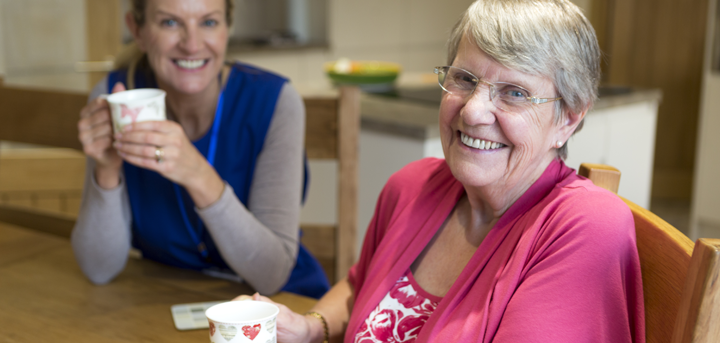 Our Help at Home scheme supports older people to maintain their independence by providing practical assistance in a number of ways.
The scheme employs a team of caring, well-trained Home Support Workers. All come with good references and all are checked with the Disclosure & Barring Service (previously the Criminal Records Bureau). They carry out everyday tasks that an older person may find difficult to manage. These might include:
vacuuming and dusting
bathroom and kitchen cleaning
shopping and collecting prescriptions
laundry and ironing
cleaning inside windows
gardening
Wherever possible the same support worker will visit each time to provide continuity. Visits are usually undertaken in two-hour blocks, although in some cases a one-hour visit can be arranged.
There is a charge for this service, please contact the office to enquire about the current rates.
Anyone over the age of 60 may be eligible for this service.
Following an enquiry or referral, one of our experienced assessors will visit you at home to decide how best we can help.

In addition to help in the home our assessor can also arrange a number of other Age UK Shropshire Telford & Wrekin services that may be of use to you, many of which are free, such as:
a volunteer befriender to provide a friendly social visit to your home
a telephone buddy who will provide a weekly phone call to have a chat and check on your wellbeing
a benefits check to make sure you are receiving everything you are entitled to
referrals to a range of other services that provide social and wellbeing opportunities for you
a check, carried out by our assessor, to see if you need a smoke alarm, carbon monoxide detector or other simple pieces of equipment to help keep you independent at home.