Advocacy support and representation
Age UK Shropshire Telford & Wrekin's advocacy service provides older people with advice and information to make the decisions which affect their lives.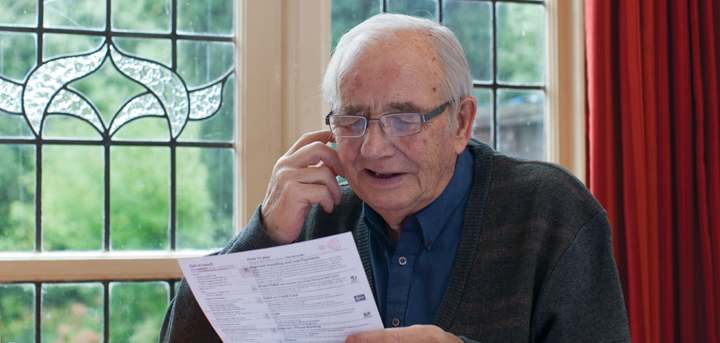 Later years can sometimes bring unwelcome changes in lifestyle due to poor health and reduced mobility. Growing dependence on others can lead to a loss of confidence and privacy.
Some people feel they no longer have control over their own lives, decisions are made for them and they are not given real choices. Those without close family or friends may feel particularly vulnerable. An advocate can help you feel more in control.
The service
Our advocacy service is independent and trustworthy. Advocacy officers work with a team of trained volunteers who will give information to older people enabling them to make decisions which affect their lives.
Our volunteers will help and support an older person on a one-to-one basis. When necessary the volunteer will contact statutory agencies and other organisations on an older person's behalf.
We can help with issues concerning:
housing
residential and nursing homes, either helping to understand the funding and assessment procedure, or challenging issues when residents and their families disagree with decisions made by authorities
utilities such as water, gas and electricity
Do you need help?
Our advocates are happy to answer your questions, but it is best to telephone before dropping in to the Shrewsbury office, where they are based. They may be out of the office on a complex problem so please make an appointment.
In certain circumstances, it is possible to arrange a home visit.
For further information contact Robert Smith, Sharon Williamson or Geraldine Williams, advocacy officers at our Shrewsbury office on 01743 357 748.
Tax and legal surgeries
We run legal advice surgeries from our Shrewsbury office. Solicitors offer free 15 minute advice sessions on a monthly basis. Call us on 01743 357 748 to make an appointment.
We also offer independent and free tax advice surgeries at our Shrewsbury office. These are run by professionals for people over 60 and on a low income. Call us on 01743 357 748 to make an appointment.