Age UK Shropshire Telford & Wrekin's benefits team is able to offer advice and information on all aspects of welfare benefits for those over retirement age.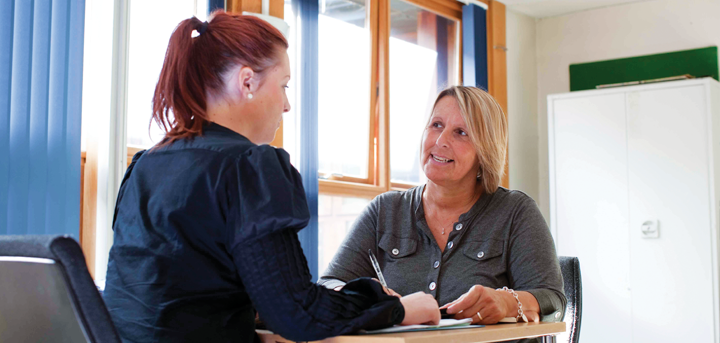 We can check your benefit entitlement, assist where claims have been unsuccessful and we are also able to help with overpayment issues. Home visits are available for the completion of benefit claim forms.
Our service is free, independent and confidential. Age UK Shropshire Telford & Wrekin will never pass information on without consent unless we understand that either you or another person may be in significant harm.
Benefits information
Attendance Allowance
For those aged over 65 who require either help with personal care or supervision. To qualify you must have needed help for at least six months.
Personal Independence Payment
A new benefit that replaced Disability Living Allowance on the 9th June 2013. The benefit is similar to Attendance Allowance, but for adults under 65. It includes help for those with mobility difficulties.
There are people who will continue to remain on Disability Living Allowance. Age UK Shropshire Telford & Wrekin will still be able to assist people with Disability Living Allowance claims.
Neither of the above is means-tested. You may claim regardless of your income or capital.
Carer's Allowance
For those caring for someone who receives Attendance Allowance or the equivalent rates of Disability Living Allowance / Personal Independence Payment. Please note that the award of Carer's Allowance may affect certain means-tested benefits claimed by the person with a disability, always check before claiming.
Pension Credit
Extra money for those over retirement age who are on a low income.
Housing Benefit and Council Tax Benefit
For those on a low income. You can still claim Council Tax Benefit even if you own your own home.
Remember, even if you have been turned down for any of these benefits in the past, it is always worth applying again if your circumstances have changed.
Find out more
Further details are available from our benefits team at our Shrewsbury office on 01743 233 123. However, due to high demand for our benefits service, we now operate an appointments system.

Our receptionist will be able to inform you when a benefits officer will be able to call you back, or we will be able to book a 30 minute face to face appointment for you if you prefer. From this appointment we will determine any further support we can provide, to assist you in claiming any benefits you may be entitled to.

Alternatively you can contact the Pension Service.
Tax and legal surgeries
We run legal advice surgeries from our Shrewsbury office. Solicitors offer free 15 minute advice sessions on a monthly basis. Call us on 01743 357 748 to make an appointment.
We also offer independent and free tax advice surgeries at our Shrewsbury office. These are run by professionals for people over 60 and on a low income. Call us on 01743 357 748 to make an appointment.
Further information
Related pages on our website
Related pages on other websites