Age UK Shropshire Telford & Wrekin computer training makes today's digital world understandable and relevant to you.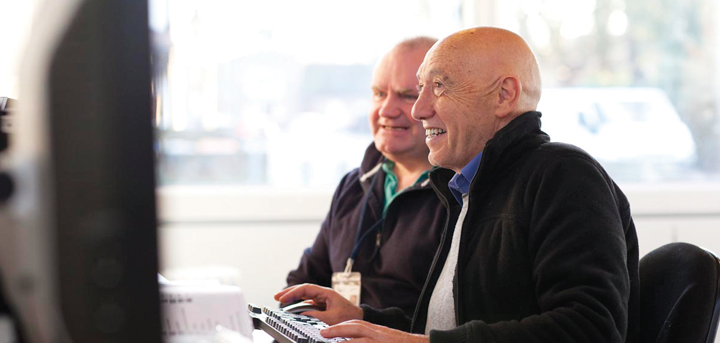 Our IT training is run by experienced tutors and is suitable for those who know nothing about IT, to those wanting to know more about a device they already have.
IT class
Age UK Shropshire Telford & Wrekin run a weekly drop-in IT training session in Brookside. Our experienced tutors can help you to get online and discover new ways to shop, connect with others and research hobbies or interests. A session costs £5.00.