The Difference We've Made
Thanks to the dedication of our staff and volunteers, and the support of our partners and the local community, we were able to respond quickly to the coronavirus crisis and ensure that older Solihull residents had what they needed from the beginning of the first lockdown, and we have since adapted our services to continue supporting older and vulnerable people into 2021.
Our immediate response
From the first UK lockdown, which started on 23 March 2020, until 8 May 2020, we set up an emergency food bank, a volunteer shopping service, adapted our Home Support Service to provide essential support for our most vulnerable clients, stepped up our Telephone Befriending service and more.
Here are some statistics which show what we achieved and how many people we supported during those six weeks.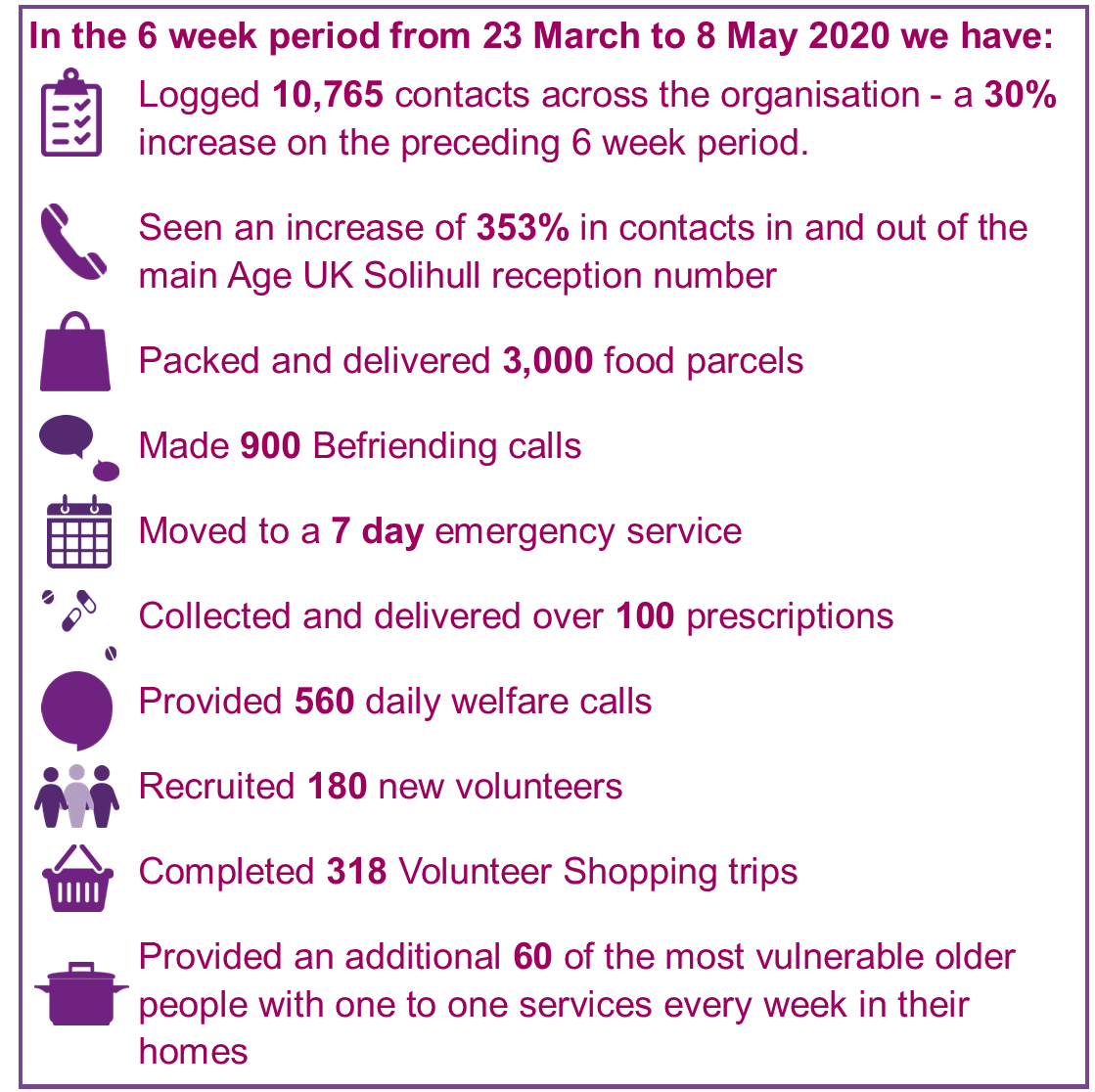 Continuing to adapt
We have continued to respond to the coronavirus pandemic and provide support to older people in our local communities.
The way in which we deliver our service has adapted throughout this challenging time, but older and vulnerable people and their health and wellbeing remain at the forefront of everything we do.
See the latest Update on our Services on our Homepage to see how our services are currently being delivered.
We've received many grateful comments from residents, such as:
"I just [want] to say how grateful my wife and I are for your food boxes. Thank you seems to fall short at this time but believe me its a god send."
"Your weekly shopping for our elderly relative is a lifeline."
"Thank you for all the amazing work you're doing at this difficult time."
"One of your volunteers shopped and dropped for us a few days ago. I just cannot overstate how much appreciated this was. Thank you so much!"
"Thank you for all the help that you are giving to my mother, and others, in these difficult times."
"Mentally and physically I feel a lot better because of the exercises I have been given and the weekly call is a bit of reassurance that I have not been forgotten.
More feedback we've received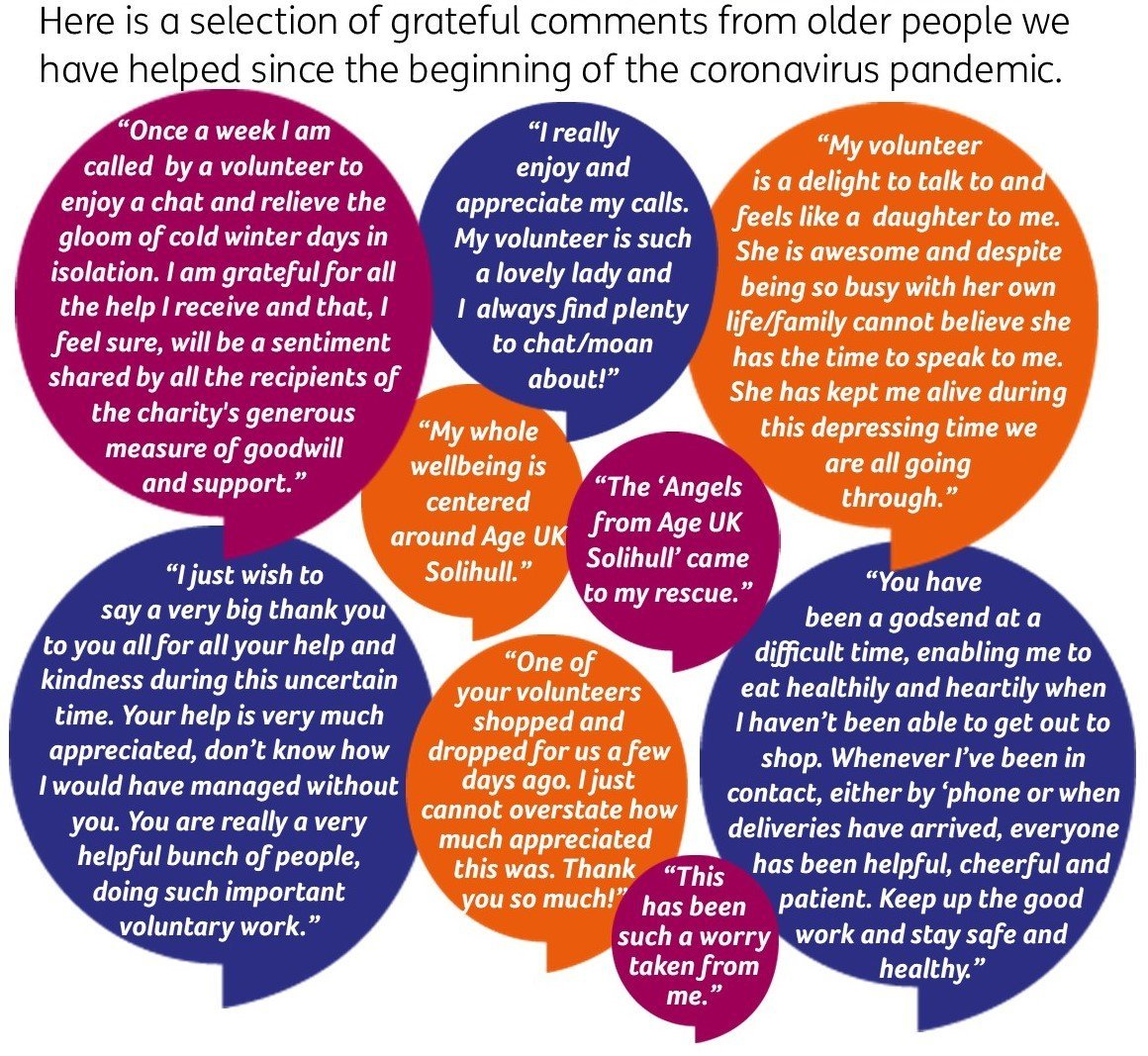 "COVID-19's Good Samaritans"
One of our clients sent us a poem to let us know how grateful they were for our support. We were so touched that we turned it into a little video.
Thank you to everyone who made it possible to make such a difference to so many people.
Our work continues and we are still here to ensure local older people have what they need. Give us a call on 0121 704 7840 and we will ensure you get the help you need.