The Difference We've Made
Thanks to the dedication of our staff and volunteers, and the support of our partners and the local community, we were able to respond quickly to the coronavirus crisis and ensure that older Solihull residents had what they needed from the beginning of lockdown.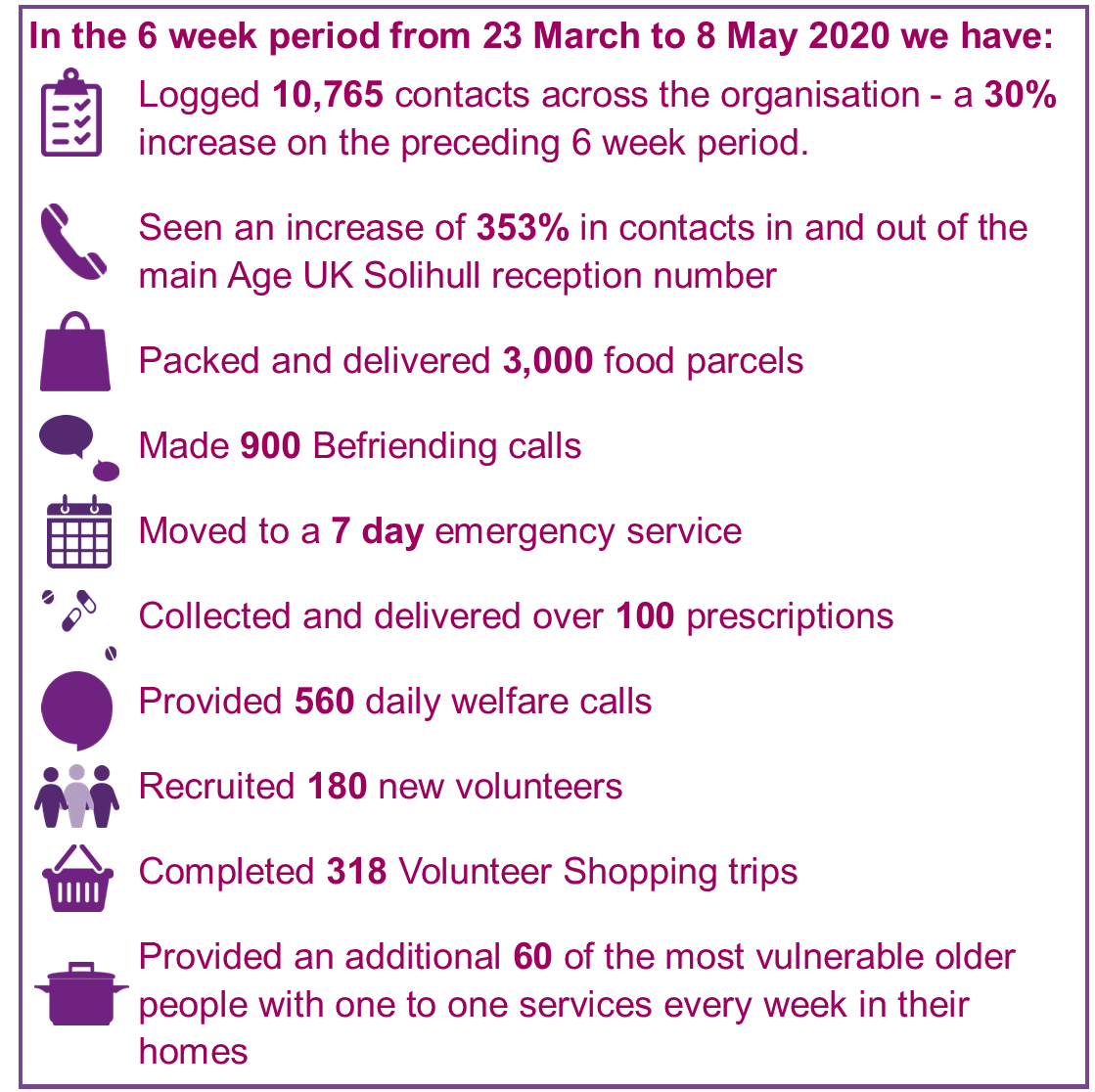 We've received many grateful comments from residents, such as:
"I just [want] to say how grateful my wife and I are for your food boxes. Thank you seems to fall short at this time but believe me its a god send."
"Your weekly shopping for our elderly relative is a lifeline."
"Thank you for all the amazing work you're doing at this difficult time."
"As a 24/7 carer for my bedbound mum, I'm donating this to cover the cost of some food one of your volunteers shopped and dropped for us a few days ago. I just cannot overstate how much appreciated this was. Thank you so much!"
"Thank you for all the help that you are giving to my mother, and others, in these difficult times."
"COVID-19's Good Samaritans"
One of our clients sent us a poem to let us know how grateful they were for our support. We were so touched that we turned it into a little video.
Thank you to everyone who made it possible to make such a difference to so many people.
Our work continues and we are still here to ensure local older people have what they need, from food to medication, to someone to chat to, to wider support. Give us a call on 0121 704 7840 and we will ensure you get the help you need.