Thank you to our amazing supporters!
We were blown away by the support from local businesses, community groups and individuals from the beginning of the coronavirus pandemic.
Thanks to them we were able to help hundreds of older people each week through some of the most difficult times of their lives.
A clap from all of us at Age UK Solihull
Some of our colleagues got together on a video call to thank all our supporters on behalf of the charity, and take a moment at the end to remember the colleagues, volunteers, clients and family members our team has sadly lost during the pandemic.
Our wonderful supporters
Volunteers
We are so thankful for our volunteers, who have always done a fantastic job. During the pandemic, our need for volunteers changed, and hundreds of people stepped up to help us ensure that all older people in Solihull had what they needed. Special thanks to:
Our existing volunteers who have taken on new roles and responsibilities
Several hundred individuals who have become new volunteers
Edwardian FC (Rugby Union) and Olton Cricket Club who helped deliver 3,000 food packages to older people across the borough every day (pictured right)
National Grid volunteers who are carrying out telephone welfare checks to help us keep in touch with older residents and refer them to more help if needed
Solihull Summerfest
Solihull Self-Isolation Support Group
Healthwatch Solihull
Isolation and Inspiration: Some of our volunteers shared their stories for Volunteers' Week 2020.
Financial Support
With our shops closed and our events cancelled, we have relied on local businesses and the community more than ever. We are so grateful to everyone who has helped us financially, including:
Age

UK

(national)

MK Health Club, who donated £15,000 of their funds from Mkadifference Charity in memory of an old friend, who also happened to be an old client of ours (cheque being handed over by Ian Rogers from Solihull Summerfest, right)
Western Power
JLR
Sembcorp Energy
Paragon
Knowle Masonic Centre
Heart of England Community Fund
Beaumont Hill Farm
One Stop Carriers for Causes
IMI plc
Knowle & Dorridge Lions
Shirley Lions
Rotary Club of Knowle & Dorridge
Meriden Rotary Club
Provincial Grand Lodge of Warwickshire
Sir Jules Thorn Charitable Trust
Jack's Supports
Sing! Bentley Heath
Standard Life
Saqib Bhatti MP
Tesco Bags of Help
Countryside Properties Ltd
St Alphege Rose Criox Chapter
The Eric W Vincent Trust
George Henry Collins Charity
Baron Davenport's Charity
We Are All Making A Difference Charitable Trust
Our clients whose grateful comments and donations are not expected but make our day
All the individuals who have donated to or shared our fundraising appeal
Fundraisers
We haven't been able to carry out our usual fundraising activities, but our supporters have got creative and stepped up to the challenge to raise much-needed funds for us. Thanks to: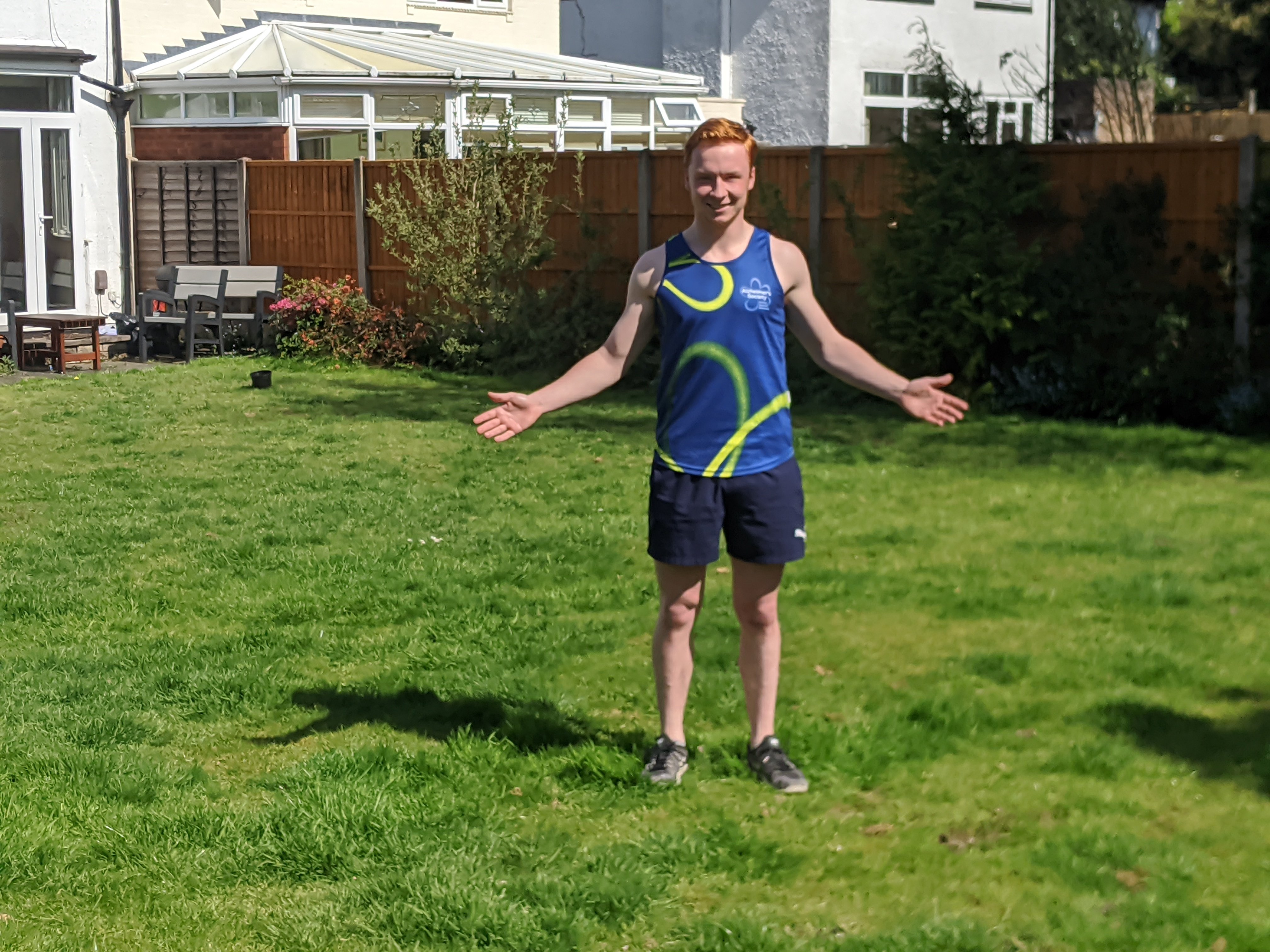 Matthew Smith who raised £1,180 for us and the national Age UK with his epic challenge to run the distance from Land's End to John O'Groats in his back garden over 50 days (right)
5 year old Benji who raised over £1,100 with his 2.6 Challenge to dance non stop for 26 minutes
Barchester Healthcare who donated food bank supplies and also fundraised with a 2.6 Challenge where they walked and jogged around Fountains Care Home 26 times
Edwardian FC (Rugby Union) who, as well as helping with food bank deliveries, raised £1,071 for us by virtually walking, running and cycling over 4,500 miles across the Six Nations
Our Fundraising Manager, Lorraine Hart, and her husband John, who took part in My Prudential Ride London and cycled 19 miles, raising £220
Legal and General walked 115 miles and raised over £1,130 in doing so
Gill Wyatt, who raised funds for us by completing 31,000 steps in August
Everyone who has made or donated face masks, including:
We are still collecting face masks to give our volunteers and older people. Thanks so much to everyone who has donated some so far, including:
Scrub Hub South Birmingham
Ellie Alice Seamstress
Midlands NHS Uniform Bag Donations
Ann White
Trudie Cooper
Emily King
John Outhwaite
Sue George
Julie Morgan
Anne Cross
Katherine Hughes
Sarah Lampkin
Sally Mosley
Krys Zalewska
Pat Marshall
Alix Cannell
Lyn Clowes
Maragret Oswald
Coreen
Partners and other supporters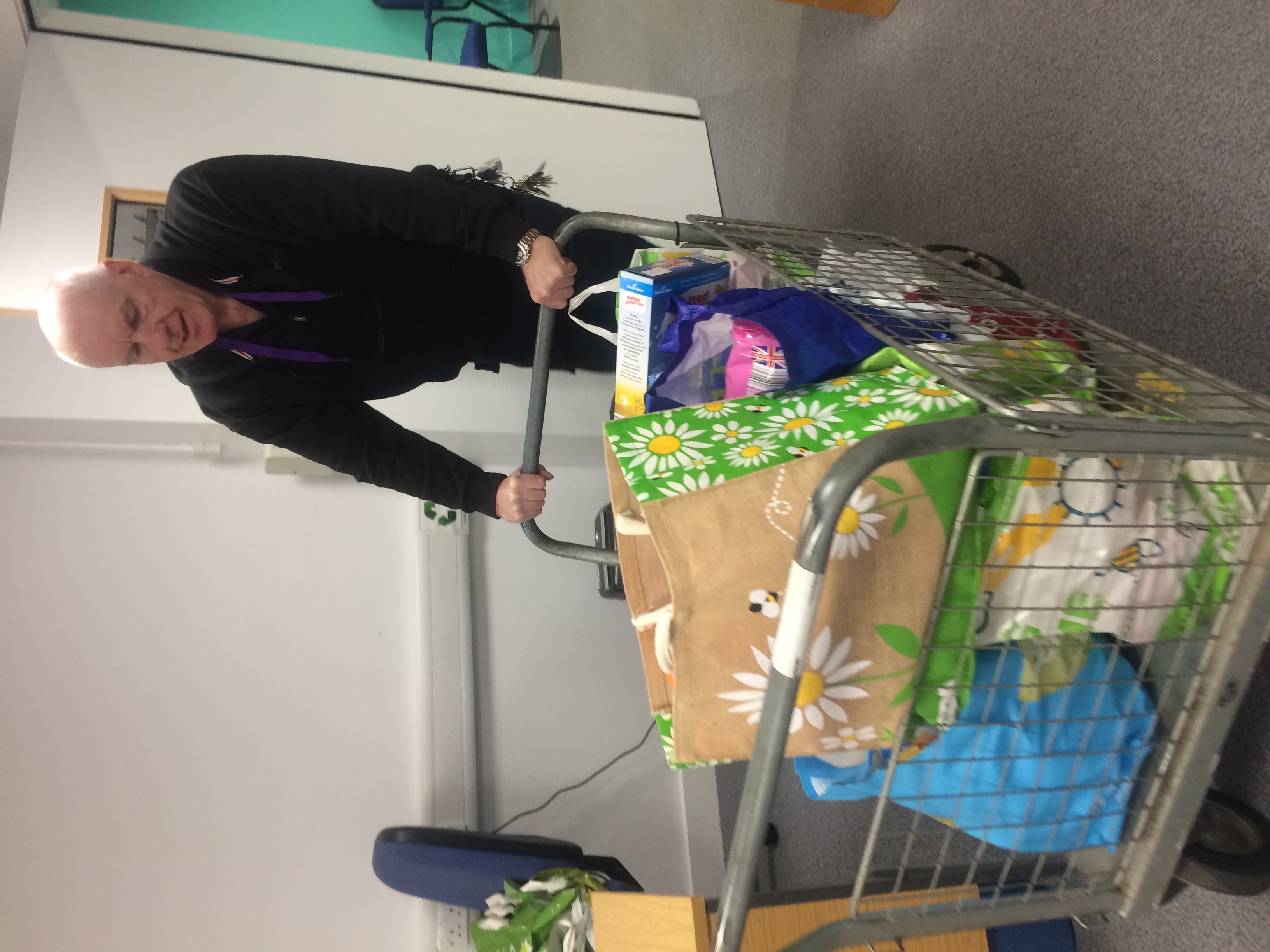 We could not do the work we do without the wonderful people we work with, including:
Solihull residents who continue to support us, whatever we ask for
All our voluntary sector partners
Solihull Council who have provided unwavering support throughout the crisis
The Lower Ground Floor Porters at The Core whose support we couldn't do it all without (right)
Solihull Police and Solihull Fire Service who have supported us to carry out safe and well checks
Fountains Care Home who have helped make our clients feel special during lockdown, by donating birthday cakes and afternoon teas.
Food Bank Supplies
We operated an emergency food bank for the first six weeks of the pandemic, and received incredible support from:
Helping Hands Food Bank who worked with us to ensure vulnerable people in Solihull of all ages had what they need. We have now passed weekly food packages to Helping Hands
Birmingham Business Park who collected food and supplies for us for over 18 months, and hugely stepped it up during the coronavirus crisis
National Grid who helped keep our food bank in stock an also collected funds to be donated to us
Encore Cafe at The Core who kept our food in stock and let us use their fridges and freezers
John Lewis who donated a fridge freezer so we could accept donations of fresh food
Waitrose who enabled us and our supporters to provide what older people need
Morrisons who donated food to our food bank
Elderberry Blacks Cafe who donated all their fresh stock when they closed for lockdown
Solihull Round Table who made several donations of food and other supplies (right)
Chris Brogan, Mandy Hart, Lynn Waddell, Liz & Andrew Morton and Anne Lavery from Broad Oaks Road Support 2020 who made substantial donations to our food bank every week
Knowle Masonic Centre who donated food and made financial donations
Crowne Plaza who donated fresh fruit
Individuals, including Saema Malik, Isobel Rose Stevenson and Mr and Mrs Patel, who donated food and other supplies
It's been truly incredible to see the community come together to help the most vulnerable in our society. We would not have been able to do what we have without the support above.
Thank you all!