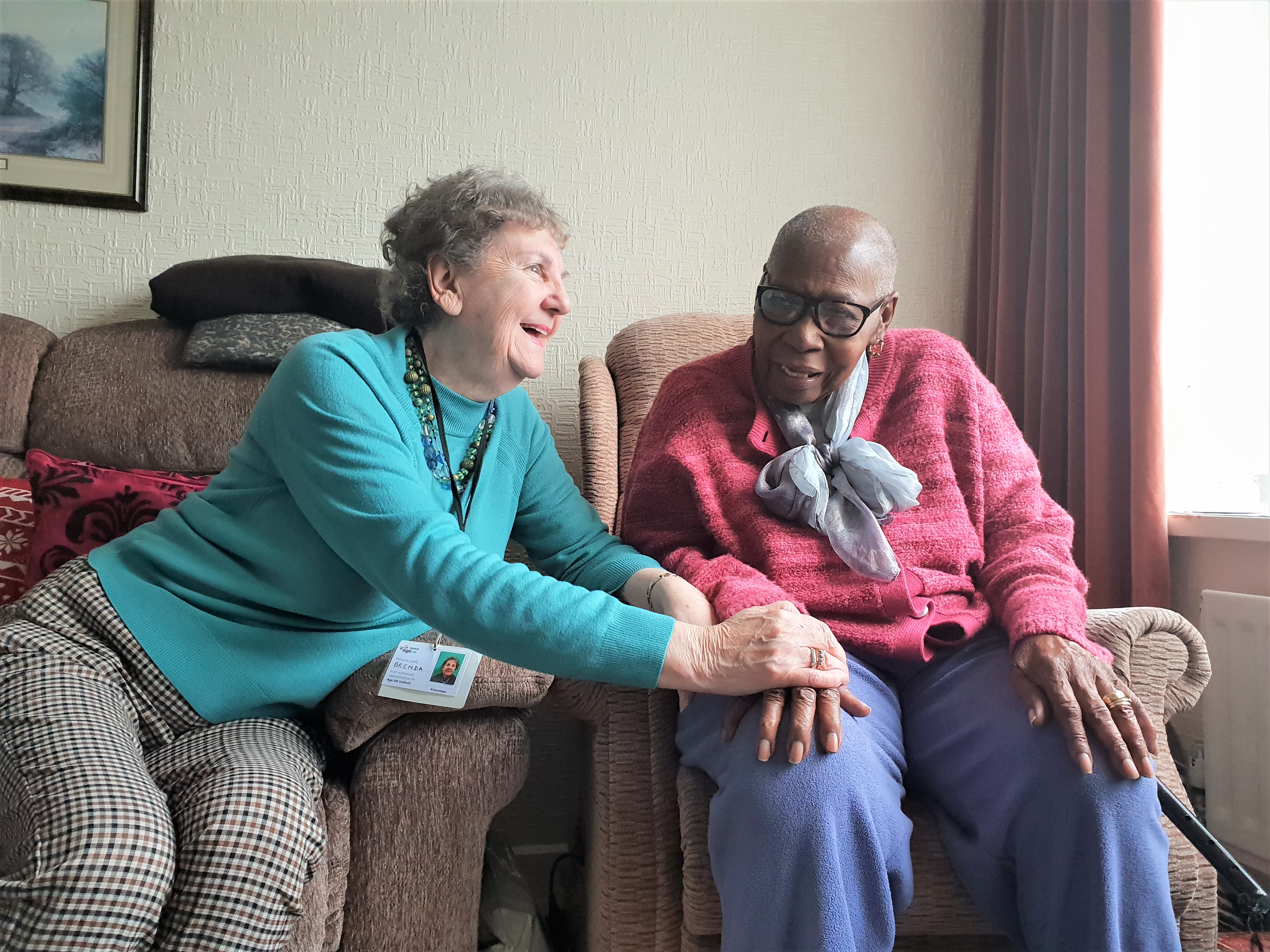 Our Volunteer Befriending service supports older people to maintain social interaction and remain vital members of their local communities.
Our volunteers are fully trained and we tailor the service to meet each person's specific needs.
For more information, please conatact our Linking People Together team on 0121 704 7846 or befriending@ageuksolihull.org.uk.
Home-based Befriending

Our 1:1 face-to-face Befriending service is a free, home visiting service which aims to provide company for people over the age of 65 who are feeling lonely or isolated, and have no family or other support nearby. A volunteer will visit you in your home on a weekly basis and sit and have a chat and a cup of tea with you.

Telephone Befriending

We also offer Telephone Befriending, where a volunteer will call you once or twice a week for a chat. This service provides support to older people experiencing loneliness, isolation or are feeling anxious due to the pandemic.