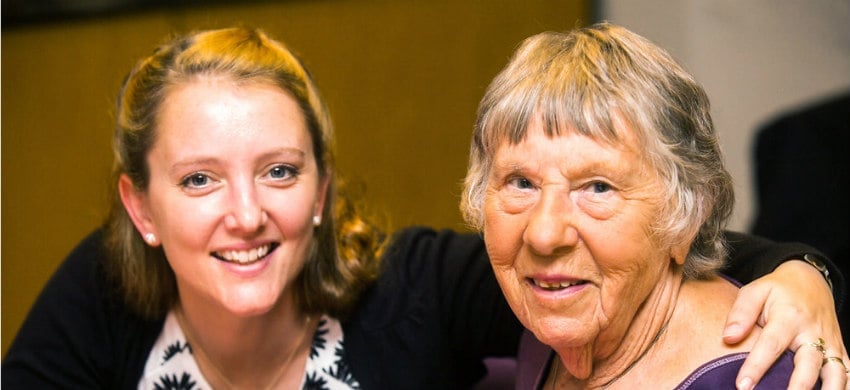 Our vision is an Age Friendly Sutton, where older people know that they belong, and feel supported and valued
Who we are
Age UK Sutton is an independent, local charity working throughout the London Borough of Sutton to support older people, their families and carers.
We are here to make Sutton a more age-friendly place. We do this by providing services that make a difference, improving understanding of what older people need, standing up for their interests, enabling their voices to be heard and fostering a sense of community and belonging for all older people.
Anyone looking for help, advice or support to do with ageing and older people in Sutton can come to us.
How we are funded
Age UK Sutton is an independent local charity. This means we must raise our own funds to run our services and projects that support thousands of older people, families and carers in Sutton every year. We rely on donations from the public, and fundraising income including some charitable grants to continue our work.
Anyone can get involved to support us, whether you are a resident, a local business, a student, part of a community group, or someone who has been helped by us.
We are part of the Age UK network
We choose to be one of national Age UK's local partners, while remaining an independent charity. We are governed by our own board of trustees who agree our strategic direction. We set our own priorities, based on local need and are responsible for our own funding to carry out our work helping older people in Sutton.
We are proud to be an Age UK local partner, joining a network of independent local charities each working to make later life better in their locality, and together, making the UK a great place to grow older. More about Age UK
---
Our latest news
Published on 26 April 2021 08:00 AM

Throughout this year, trustees and the chief executives of Age UK Croydon and Age UK Sutton have been involved in...

Published on 28 October 2020 03:44 PM

We are incredibly proud that Carshalton and Wallington MP  Elliot Colburn MP  chose to highlight the work of Age UK...

Published on 31 August 2020 03:32 PM

Age UK Sutton is a great place to work. Could you bring your skills to our team? See our latest vacancies below.
Explore the latest opportunities at Age UK Sutton and be part of a team that makes a real difference to the lives of older people in Sutton.

How are we making a difference in Sutton? Read Age UK Sutton's Annual Reports to find out more about what we do and our impact.
Age UK Sutton's is governed by a Board of Trustees who are ultimately responsible for the management and conduct of the charity.

We are proud to have achieved the Age UK Charity Quality Standard (CQS) which recognises the high standard of our performance as an organisation.