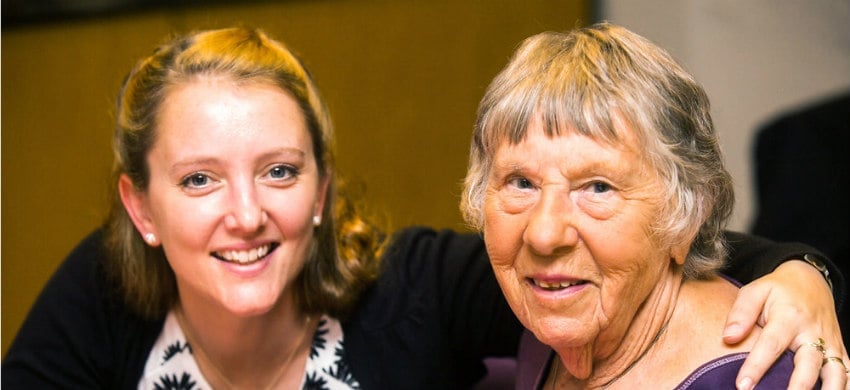 Our vision is an Age Friendly Sutton, where older people know that they belong, and feel supported and valued
Who we are
Age UK Sutton is an independent, local charity working throughout the London Borough of Sutton to support older people, their families and carers. Founded in 1991, our community have turned to us for help, support and advice for 28 years.
How we are funded
As an independent, local charity we are responsible for raising our own funds to keep serving our community. We rely on donations from the public, and fundraising income including some charitable grants to continue our work. How you can support us
We are part of the Age UK network
We are proud to be an independent, local partner of Age UK, part of a network of similar, independent charities each working to make later life better in their locality, and together, making the UK a great place to grow older. More about Age UK
Our latest news
Published on 11 December 2018 02:24 PM

On 28 November 2018, we relocated to a new office on Sutton High Street. Our new address and telephone number is: Age...

Published on 06 December 2018 05:26 PM

Help us provide crucial companionship, advice and support for older people in Sutton

Published on 07 November 2018 02:19 PM

We are very pleased to announce that on 28 November 2018 , we are moving into a new office at Sutton Gate, 1 Carshalt...
Explore the latest opportunities at Age UK Sutton and be part of a team that makes a real difference to the lives of older people in Sutton.

Read Age UK Sutton's Annual Reports to find out more about what we do and our impact in the London Borough of Sutton.
Age UK Sutton's is governed by a Board of Trustees who are ultimately responsible for the management and conduct of the charity.

We are proud to have achieved the Age UK Charity Quality Standard (CQS) which recognises the high standard of our performance as an organisation.