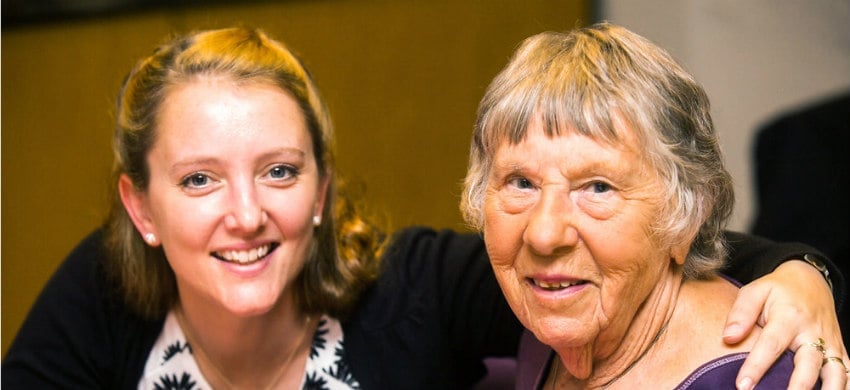 We are an independent local charity working in the borough of Sutton to support older people, their families and carers. We want everyone to be able to love later life.
Who we are
Age UK Sutton is an independent local charity. We have been helping older people, their families and carers in the London Borough of Sutton to make the most of later life for over 25 years. We have just over 20 dedicated staff and over 50 volunteers helping us to deliver services and activities across Sutton. We are proud to be a brand partner of Age UK, joining a national network to share knowledge and ideas so that everyone can love later life.
Where you can find us
Our office is based in central Sutton, near the Sutton Civic Offices on St. Nicholas Way. See where we are located.
How we are funded
We rely on your support to keep serving the community. As a small, independent charity, we are responsible for raising our own funds. We are supported by donations from the public, and fundraising income including some charitable grants.
Our latest news
Published on 07 November 2018 02:19 PM

We are very pleased to announce that on 28 November 2018 , we are moving into a new office at Sutton Gate, 1 Carshalt...

Published on 04 September 2018 01:06 PM

Over 100 messages were gathered from the Sutton community when Penny the piggy bank visited Sutton

Published on 01 August 2018 02:09 PM

'Penny' the inflatable piggy bank is coming to Sutton to highlight the urgent need for more funding for social care....
Explore the latest opportunities at Age UK Sutton and be part of a team that makes a real difference to the lives of older people in Sutton.

Read Age UK Sutton's Annual Reports to find out more about what we do and our impact in the London Borough of Sutton.
Age UK Sutton's is governed by a Board of Trustees who are ultimately responsible for the management and conduct of the charity.

We are proud to have achieved the Age UK Charity Quality Standard (CQS) which recognises the high standard of our performance as an organisation.