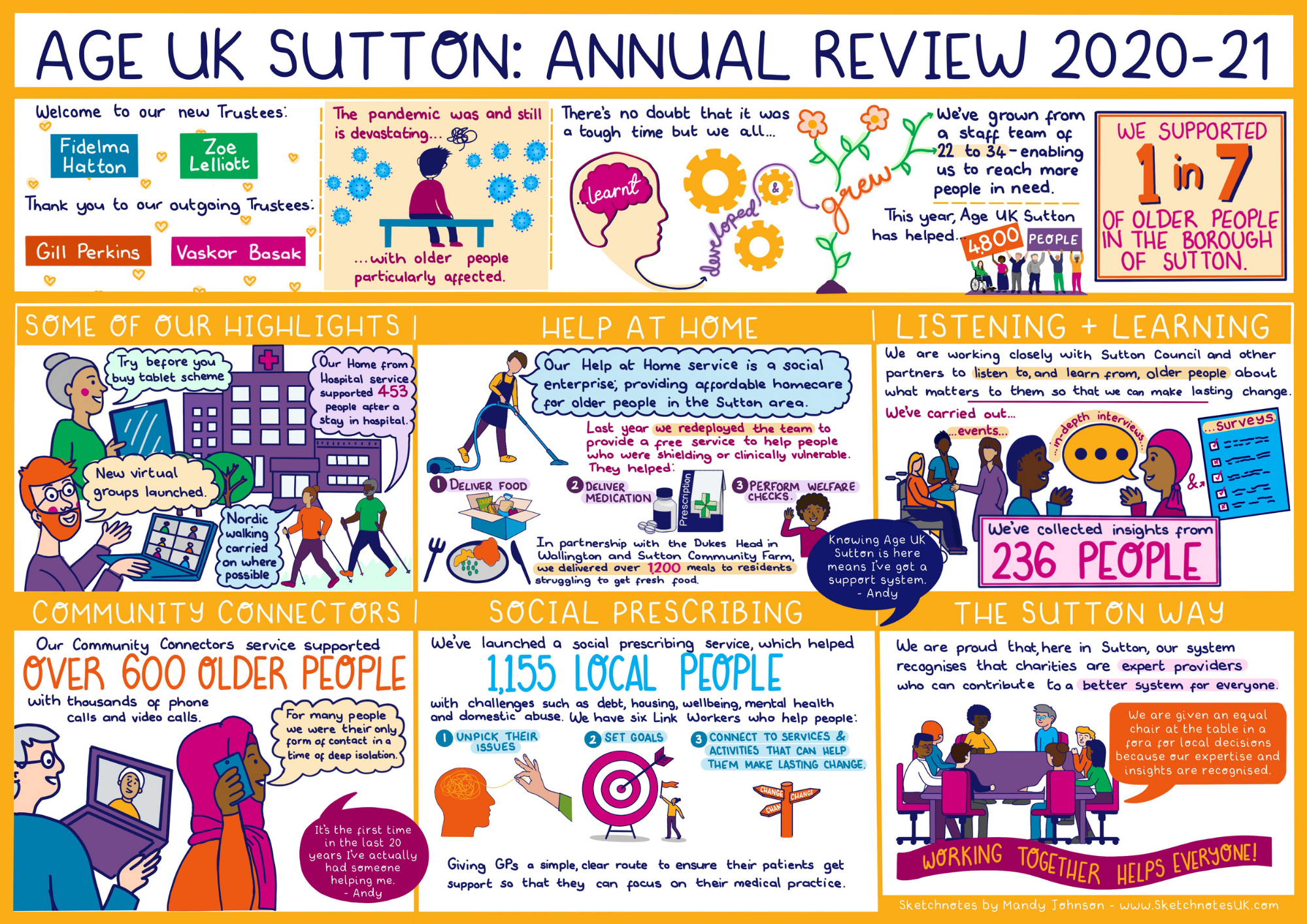 Annual Reports & Annual Reviews
Annual Reports
Age UK Sutton produces an annual report for every financial year, providing a review of our activity, achievements and impact. We also prepare annual accounts and trustee reports in accordance with the Charities Statement of Recommended Practice (SORP) for each financial year. These reports can be found on the Charity Commission website.
Want one of our reports?
Please get in touch with us if you would like a copy of one of our reports.
Annual Reviews
Age UK Sutton holds a yearly Annual Review to celebrate all that has been achieved in the year, share about current programmed and hear from inspirational speakers. We also present the Joan Alexander Award for making Sutton an Age Friendly place, a special award named after one of our founders, recognising truly exceptional contributions towards our mission.
Watch our 2021 Impact Review
Watch the video here (run time: 45mins):
Watch our 2020 Annual Review
In 2020 we recorded our Annual Review for the first time. Watch the video here (run time: 1hr 6mins):
Other information you may find helpful
Related pages on our website
Related pages on other websites