Community Connections Service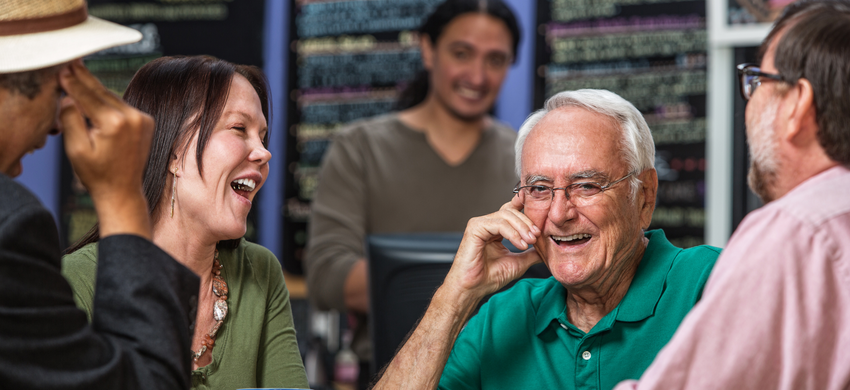 Loneliness is a daily reality for 40,000 older people in London. It can be a month before they speak to anyone, with only the radio or television to keep them company.
The Community Connections Service is provided by Volunteer 'Community Connectors' who help lonely older people in Sutton to meet new people, make new friends and connect with the wider community.
The service is provided for up to 8 months during which time Volunteer Community Connectors have regular contact (usually weekly) with clients (in person or via the phone) to get to know them and support the client to develop the wider social connections they would like to have with others. Volunteers help in a variety of ways, including:
Discovering activities & hobbies;

 

Volunteer

s

support

clients

to connect with activities and hobbies they like, by providing information on local groups & activities and providing support & encouragement to attend.

Confidence in meeting new people and

r

econnecting with the

community;

Volunteers can

meet

clients in

a local

café or somewhere else in the community to help the client build confidence with meeting new people and connecting with the

community

.

Volunteers can accompany clients to a

group or

activity for the first time, to help them settle in.

Connecting with others online/ vi

rtually

; Volunteers can help

clients connect with

online

social

activities even if

they'v

e never done this before.  We have tablet computers with cameras that we can lend to

older people and volunteers

can teach you how to use them.  Our tablets are mobile enabled so do not need your own internet connection to use them.
Who

is the service for?
The service is for Sutton residents (over 50 years old) who
Have little or no social contact with others and who feel lonely or isolated

Would like support to meet new people, connect with others and expand their social circle.

Can identify what social contact they would like and are willing to connect with others (with support from a volunteer)
Waiting List
Demand for the Community Connections Service is high and we do currently have a waiting list. Priority will be given to those who live alone and have no social contact with others.
Call us: 020 8078 0002
Email: info@ageuksutton.org.uk
Other information you may find helpful
Related pages on our website
Related pages on other websites