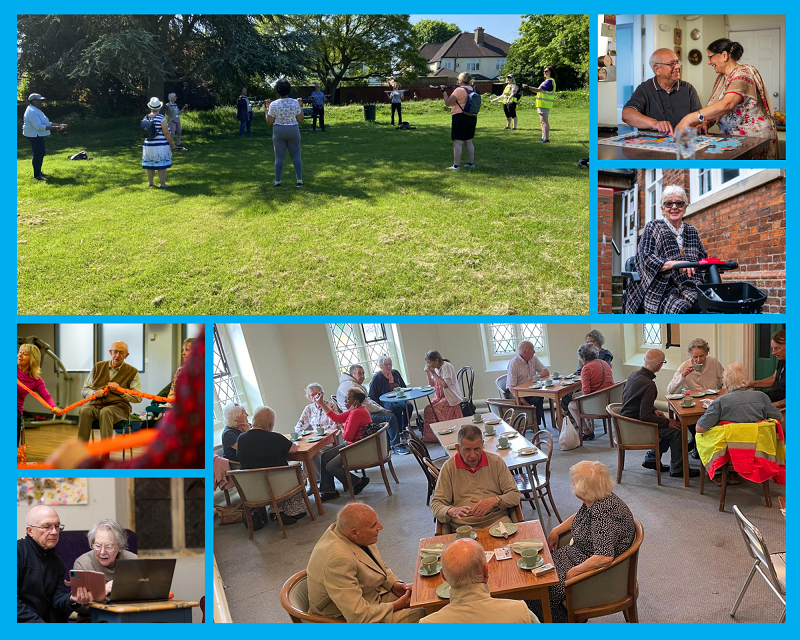 A newly funded Multi-level programme supporting residents aged 50+ living in the London borough of Sutton to enjoy activities and new social connections.
Our Let's Connect programme, supported by major funder The National Lottery Community Fund, The Mercers Company and other small foundations and trusts, is a project that enables older Sutton residents to connect with their community. We do this through supporting people who may be lonely or isolated to develop their confidence and skills to connect with others, by running age-friendly events and groups across the borough, or by providing information and guidance that helps people to link in with local activities.
How does the programme work?
Using a person-centered approach, we will support you/our clients to think about what they want to achieve with our support and together we will plan a way to achieve this.
We can work with people in a variety of ways such as 121 support from our Community Connections Officers and volunteers, information about what's on in the Borough, a diverse programme of activities running across the Borough.
121 Support

Support from a Community Connections Officer and Volunteer to discover new activities and social opportunities.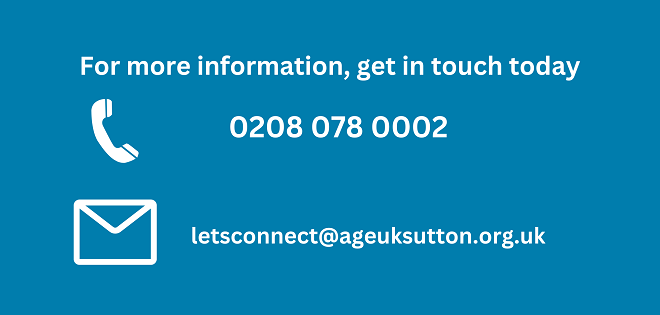 Walk and Talk

Walk in your local area, at your pace with a Volunteer to increase strength, stamina and confidence. (Must be able to mobilise independently).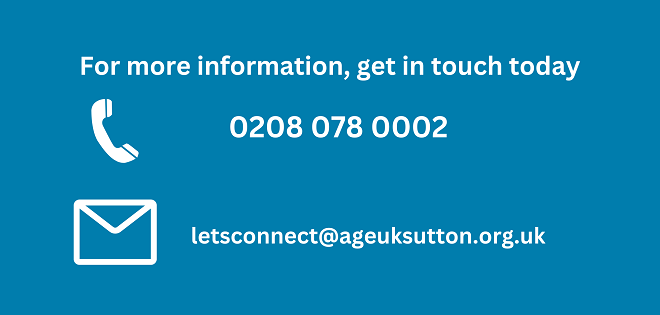 Quieter Coffee Mornings

Smaller monthly coffee mornings to facilitate new connections with others.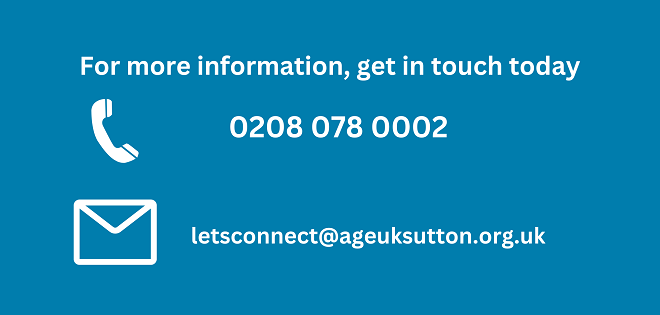 Friendship Group

Join a series of lunches to meet new people whilst enjoying a healthy meal.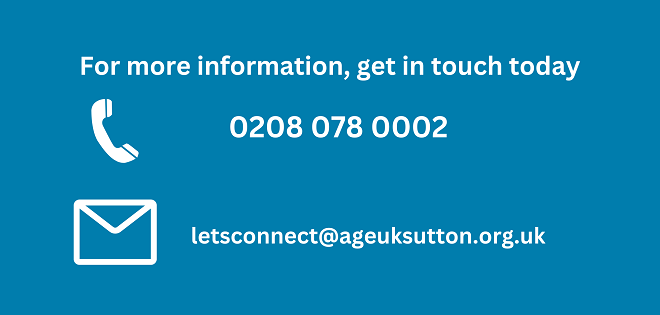 Activities

Access to a diverse activities programme delivered in partnership with local organisations.
Have your say

Join our community of voices to have your say about how we deliver our services and other local matters.
Lots of opportunities to have your say!
In person meetings
Via online/telephone surveys
121 conversations
Posted surveys
Sign up to events and keep in touch

Want to join us for events and special occasions?
Professional Referrals

Are you a professional that would like to refer someone you are working with?
Our team will be happy to talk through how we can support through Let's Connect.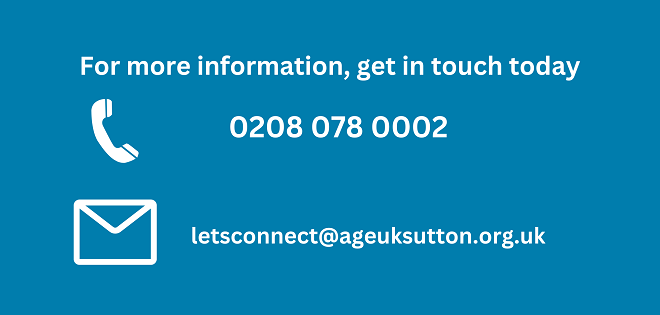 To print the Let's Connect programme guide, please use the link below: