We loved Boo!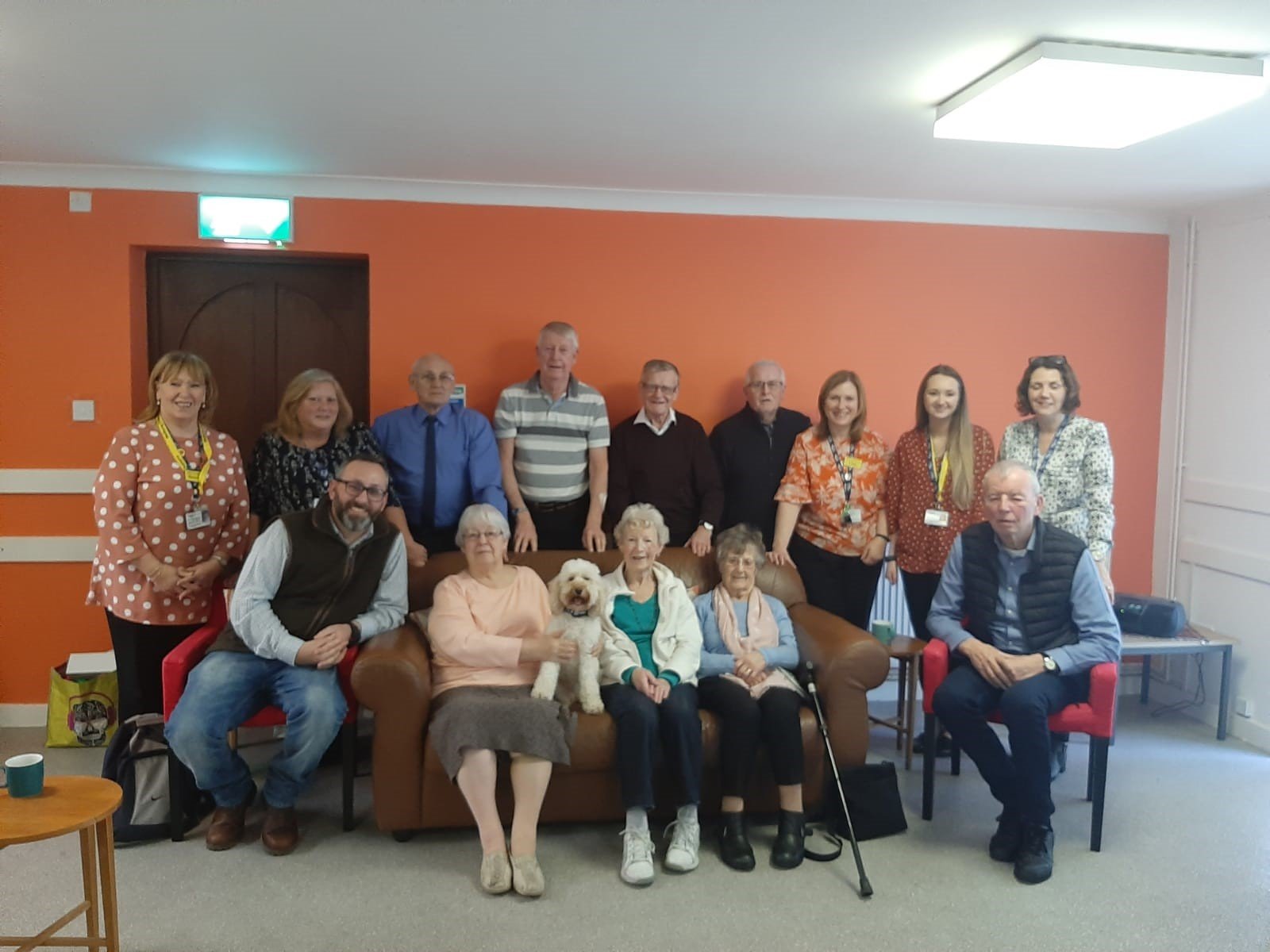 Published on 10 February 2020 12:38 PM
We had a visitor to help us celebrate the last meeting of our inaugural Reminder Finders course in Wallasey.
Our visitor was a Cockapoo called Boo who is a therapy dog who came along with her owner Craig. Therapy dogs are trained to provide comfort and affection to people in hospitals, retirement homes, schools and other environments like our Reminder Finder sessions. We loved having Boo especially giving her treats and a cuddle..

The next programme of Reminder Finders will start in Wallasey at the beginning of March where we will continue to support people with mild to moderate dementia. Other progrqammes are running in Birkenhead and New Ferry and we will be starting our first in the Greasby area in early March.
More information
To refer yourself or someone you know for this service please call Lisa Cummings or Bernie Mooney
0151 488 7804
lisa.cummings@ageukwirral.org.uk
Find out more about Reminder Finders