White Top Walkers
Please scroll down to enjoy the photos and read the short descriptions. Our last few walks have been particularly wet but that's all part of the adventure!
Thank you to Bill Dowling for providing the photos.
Eryrys and Chester
Our White Top Walkers headed for the woods and meadows by Chester. As you can see from the photos below, the views were spectacular and so were some of the puddles!!!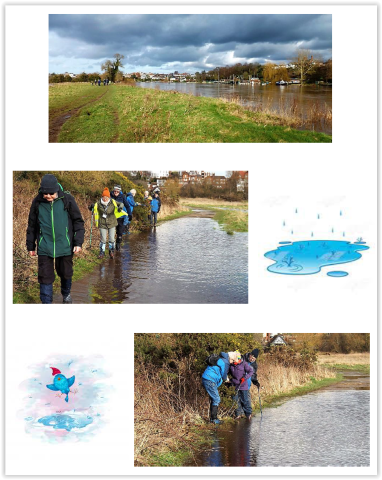 Brimstage and Thornton Hough
We visited the two picturesque villages of Brimstage and Thornton Hough. Along the way we encountered farms, country estates, an ancient hill and a few muddy footpaths!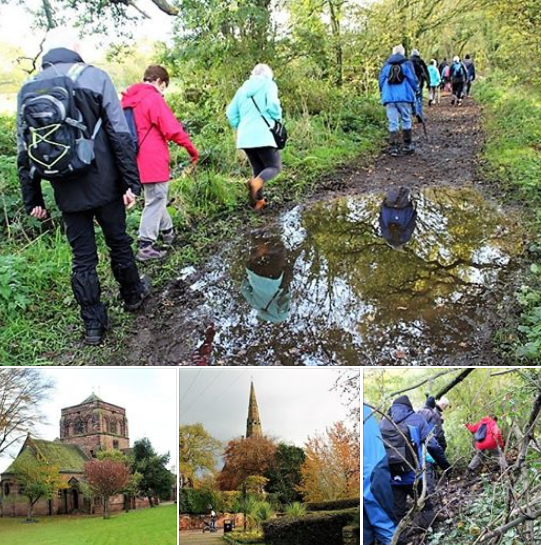 Meols to West Kirby
We enjoyed some autumnal sunshine as we made our way along the promenades of Meols and West Kirby, where we got some great views looking out towards Hilbre Island and Wales. Our route also took us through Ashton Park before we got the train back to Meols.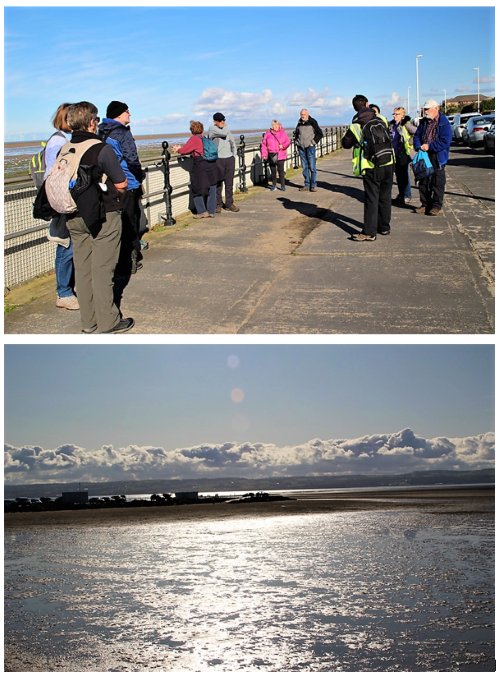 'Michael's Walk'
A big THANK YOU to Michael (one of our walkers) who designed and led the walk this week. Michael took our White Top Walkers on a journey from Arrowe Park, out to Little Storeton and returning via Thingwall.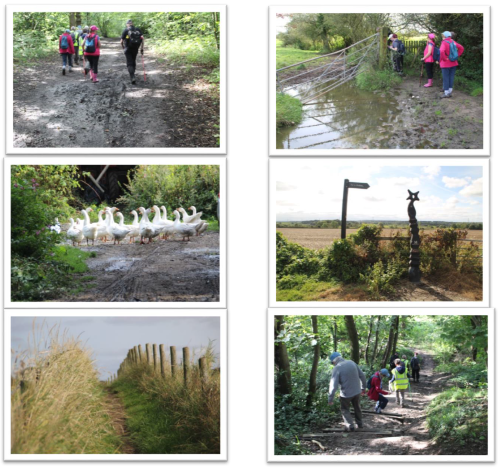 Cilcain to Moel Famau
Our White Top Walkers took to the hills trecently on their walk from Cilcain to Moel Famau, to take in some fabulous views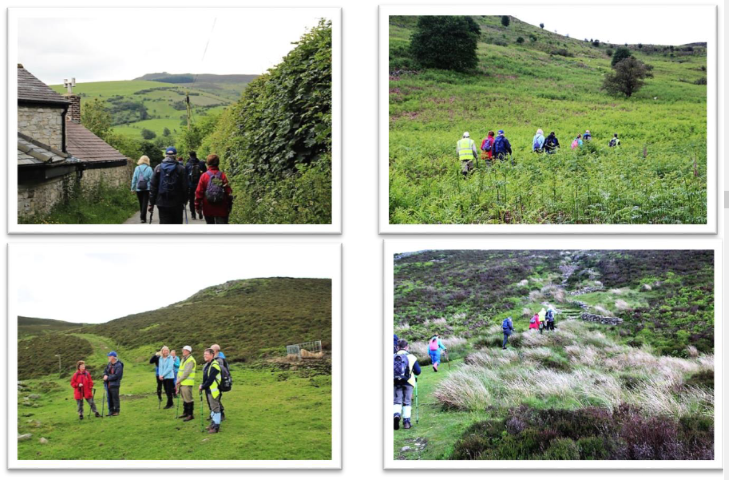 The Baker Way
Our group had better luck with the weather this time when we completed a 13-mile walk from Chester to Delamere. Please find below some photos from the day, courtesy of Bill Dowling. It looks like they were not the only ones enjoying the weather!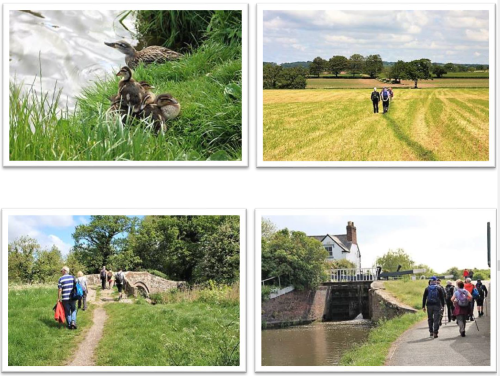 Llanarmon-yn-Ial
As can be seen from the photos below, courtesy of Bill Dowling, the group enjoyed some lovely scenery as they traversed the gentle hills of Moel Gyw, Moel Llanfair and Moel y Plas.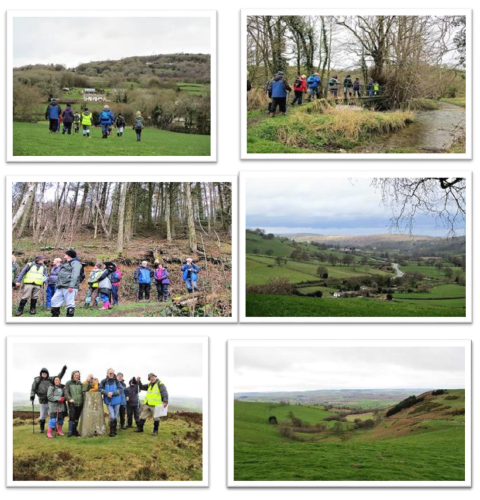 Meols Parade
We walked along Meols Parade and parts of the Wirral coastline to the Gunsites Picnic Area.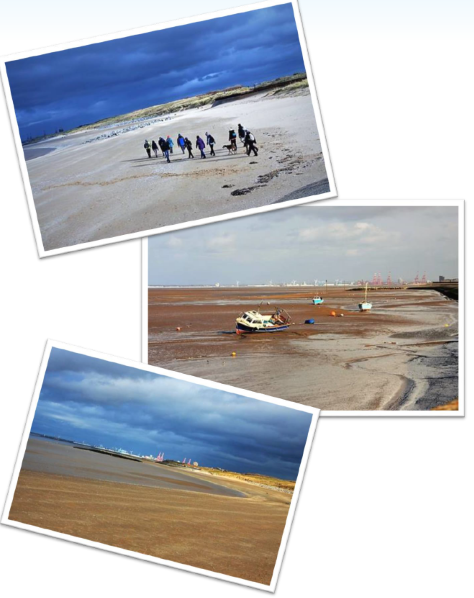 Heswall
For their first walk of 2019 this group followed the River Dee Coast, covering fields and footpaths as they headed out to Oldfield Farm and on to Heswall Dales.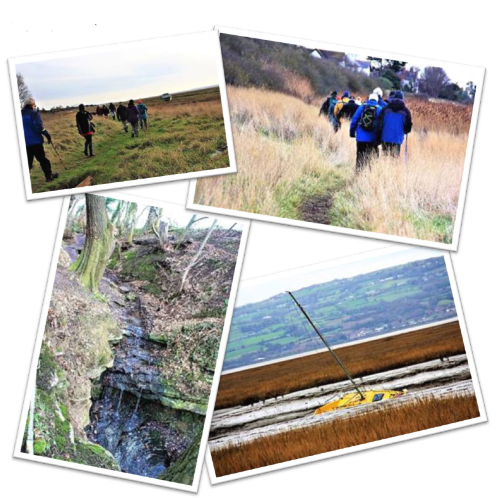 There were some fantastic views on the walk recently as the group ascended Moel Famau after starting in the village of Cilcain. Their descent took them by the Offa's Dyke Path.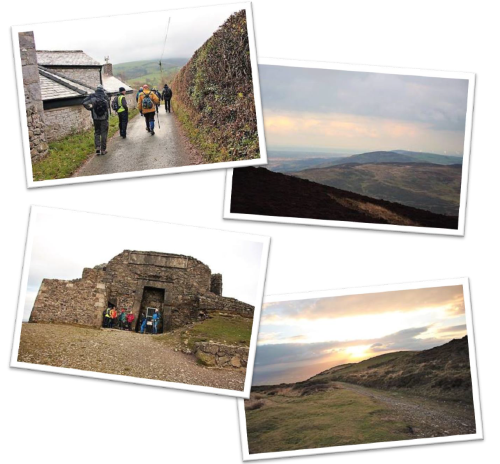 Moel Famau
Moel Famau is a popular destination! White Top Walkers took on another challenging walk, making for the summit, which incidentally is the Clwydian Ranges highest peak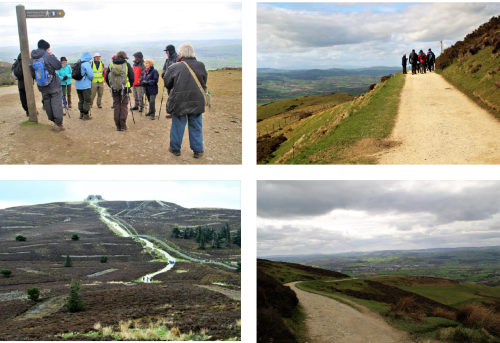 Christleton and Chester Canal
White Top Walkers also had quite an adventure on an earlier walk! They began at Christleton and followed the Chester Canal out to Waverton, then took field paths to the Baker Way, which lead them back to Christleton.
Photographs courtesy of Bill Dowling