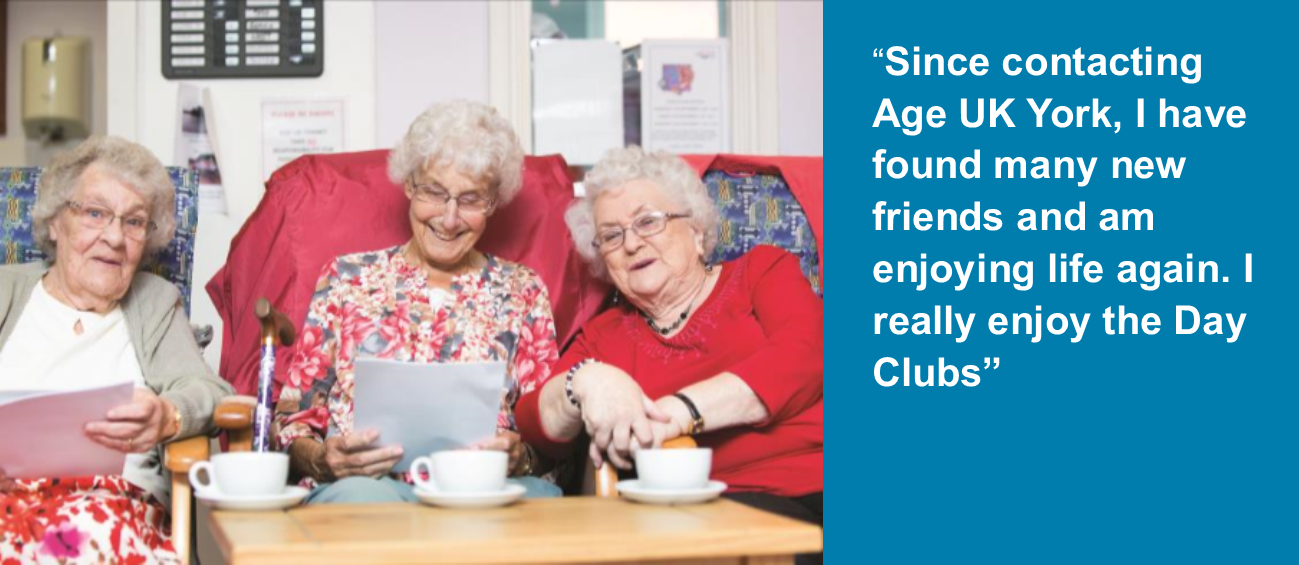 Day Clubs
Covid -19 Update
Unfortunately, we have had to close our Day Clubs due to the current lockdown. We will continue to call all current day club clients every week for a chat. We run 6 Virtual Day Clubs on Zoom every week. We send out activity packs to current club clients every 4-6 weeks.
We can take referrals (who will go on our waiting list) and we are offering the weekly call, Zoom and activity packs to people on the waiting list too.
****The following are the details about what we normally run and hope to do in the near future****
Age UK York run a number of different Day Clubs throughout York. We have:
2 clubs specifically for people with dementia on a Monday and a Wednesday
6 general social clubs from Monday to Friday (2 on a Thursday)
2 extra care clubs on Tuesdays and Wednesdays
We also have an afternoon Tea Club on Thursdays
Prices:
Social and dementia clubs: £8.70 (inc club fee, 2-course hot meal and entertainers).
Extra Care clubs: £20 (inc club fee, 2 course hot meal and entertainers)
Tea Club: £3.50 (inc club fee, refreshments and entertainers).
We will endeavour to provide transport to the clubs which is door-to-door and accessible for wheelchair users. The charge for a return journey is £8.50.
The clubs are a place to come together every week to meet with other people aged 55 and over. We tailor the activities to the interests of the clients and every member is a valued part of the group. We do a wide range of activities from art work, sit down hockey/darts/table tennis, crafts, quizzes, games, slideshows, themed days and we also invite speakers and singers to entertain you.
You will be provided with a 2-course hot lunch which is cooked at the premises and plenty of refreshments.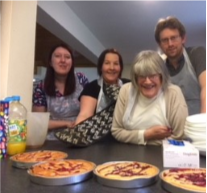 For more details on our Day Clubs:
Ring 01904 866071 (9.30am - 3pm Mon to Fri)