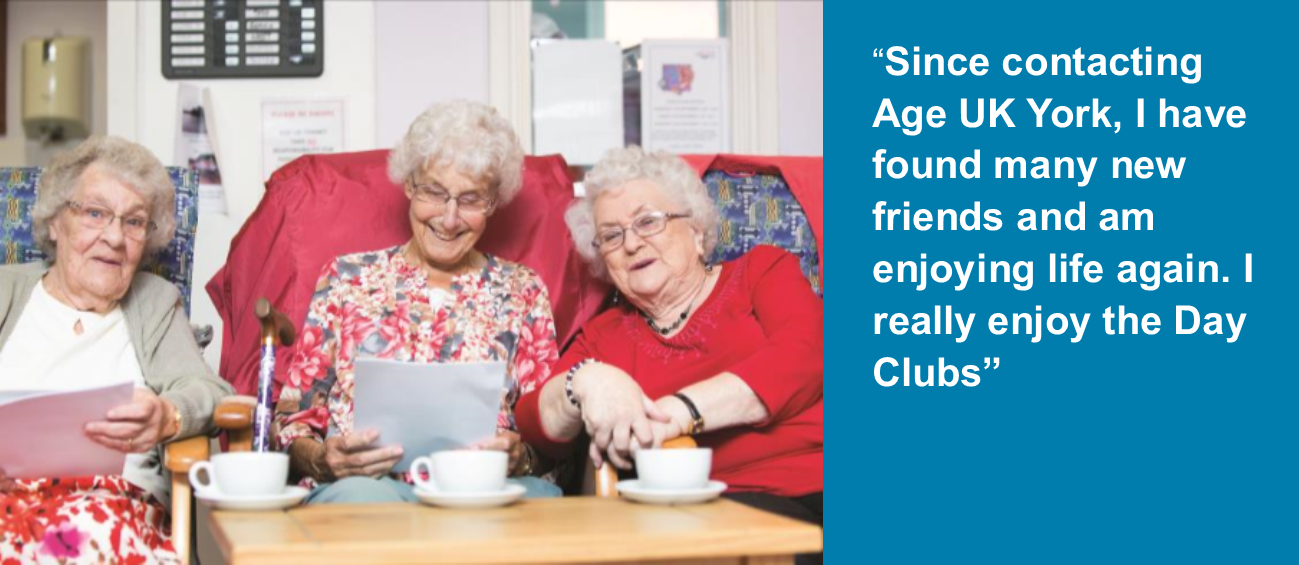 Day Clubs
Our Day Clubs are currently open on a very small scale to a small number of existing clients. We hope to gradually expand these over the coming months. To ensure everyone's safety, Covid precautions are still in place. We are still offering weekly Zoom sessions to all new referrals and existing clients.
The clubs are a place to come together every week to meet with other people aged 55 and over. We tailor the activities to the interests of the clients and every member is a valued part of the group. We do a wide range of activities from art work, sit down hockey/darts/table tennis, crafts, quizzes, games, slideshows, themed days and we also invite speakers and singers to entertain you.
You will be provided with a 2-course hot lunch which is cooked at the premises and plenty of refreshments.
For more details on our Day Clubs:
Ring 01904 866071 (9.30am - 3pm Mon to Fri)