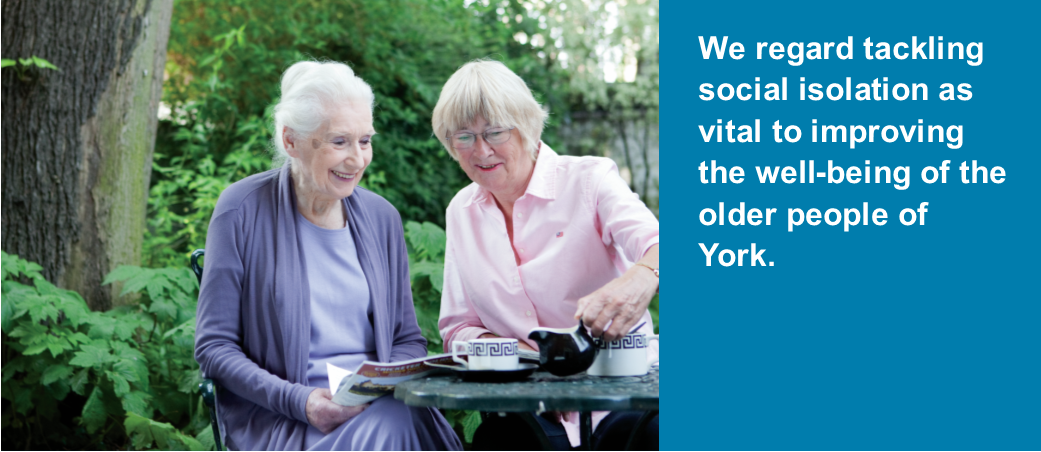 Covid-19
Currently no home visits are possible. When the Government and Age UK National ease restrictions, home visits will resume. Until this time, all contact is via the telephone.
Befriending Service
Our Befriending Service provides companionship and support to older people living alone in their own home, or in sheltered accommodation. Many older people have few social contacts and feel socially isolated and lonely. We try to alleviate this by matching the older person with a carefully selected volunteer who agrees to visit/telephone.
Face to Face Befriending
A befriender will visit an older person in their own home, usually once a week for about an hour.
Telephone Befriending
A telephone befriender provides a regular telephone call, usually once a week, providing social contact and companionship.
Keeping In Touch Service
Our Keeping In Touch service provides a monthly telephone call to monitor the health and well-being of the older person. The call provides friendship and the opportunity to raise any questions or concerns the older person may have.
Referrals to Befriending
Currently, we are only accepting self-referrals.
For more information regarding services within Befriending, contact our Befriending Service using the details below.
Day Clubs
We provide a number of day clubs throughout York. There is a small charge for the clubs and we can offer transport. Full details are here.
Contact us: 01904 634061 (9.30am - 3pm Mon to Friday)