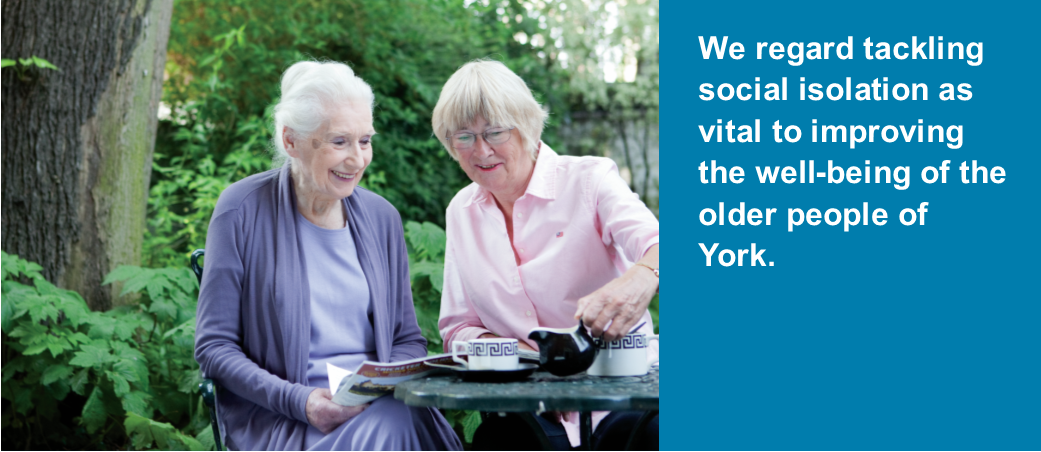 COVID-19 Update
Since lockdown we are very much focusing on providing a high quality telephone Befriending Service. Our volunteers who used to provide weekly visits are now chatting once or twice weekly to those they Befriend and some are taking on new Befriendees to cope with the huge increase in demand. Volunteers from other services within the Organisation have also been trained as telephone Befrienders and have joined our amazing team. Over 200 older people are receiving a weekly or twice weekly call and a further 50 receive a fortnightly call. Each call provides much appreciated social contact and also an opportunity to check if any further support is needed.
Befriending Service
Our befriending service provides companionship and support to housebound older people living alone in the community.Many older people feel socially isolated and lonely and we try to alleviate this by matching the older person with a carefully selected volunteer who agrees to visit regularly, usually once a week for an hour or two. If you are interested in becoming a befriending volunteer, then please contact us.
For more information, contact our Community Befriending and Support team using the details below.
Check visiting service
Our check visiting service provides regular monitoring throughout the year for frail and vulnerable older people. During severe weather conditions we can offer one-off help with shopping, prescription collection and other small tasks.
Day Clubs
We provide a number of day clubs throughout York. There is a small charge for the clubs and we can offer transport. Full details are here.
Contact us: 01904 634061 (9.30am - 3pm Mon to Friday)