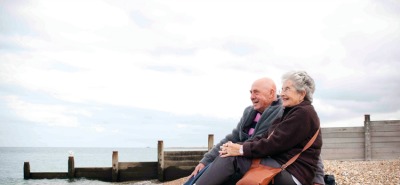 Look after your Loved Ones by Making a Will
Provide certainty of your wishes
Stops the state deciding
Avoids family distress or disputes
Age UK Birmingham is working with GSA Wills to provide Wills service in Birmingham, with confidence that Age UK Birmingham clients will receive a first class and competitive service.

We have experienced professional staff. We feel that helping people to draft Wills that meet their needs is both highly satisfying and worthwhile.

One of the main concerns we find with our clients is what may happen to their property if they have to go into care when they are older. This is an issue of Asset Protection. We help clients to work through the options and advise them on the best course of action.

Many people delay making a Will because they can't spare the time or are put off by visiting the formal surroundings of a solicitor's office. However we will visit you at your home at a time that is convenient for you to discuss your requirements and to help allay any fears or worries you may have. Importantly, We do not charge for time for any initial meeting.

Lasting Power of Attorney (LPA)

An LPA enables your affairs to be managed by someone you trust if you are no longer able. This might be either loss of mental abilities through dementia or stroke (for example) or physical problems or a combination of the two.

Why is it important?

It might be difficult for others to assist you without this provision in place. There are two types of LPA:
Property and Financial Affairs – Manages bank accounts, bills etc etc.
Health and Welfare – Enables decisions about medical treatment.
Each type is separate and they have to be completed and paid for individually. Most people just have the Property and Financial Affairs. The Lasting Power of Attorney is a legal document and falls under government legislation and is administered by the Office of the Public Guardian (OPG)
There are two parts to the process of setting up an LPA:.
Completing the main forms which sets up the LPA.
Registration
Although its recommended to complete both processes at the same time they can be done separately and there can be a large gap between the two. If you decide to complete the forms and register at the same time it takes about 8 weeks to complete.

Parties to the LPA
The Donor (the person giving the authority)
The Attorneys – suggest at least two
The certificate provider(s) – (can be us)
Someone to be notified when its registered
To discuss your requirements or book an appointment please ring us on 0121 437 0033 and we will make a referral to GSA Wills, and arrange a call back.