Cognitive Stimulation Therapy (CST)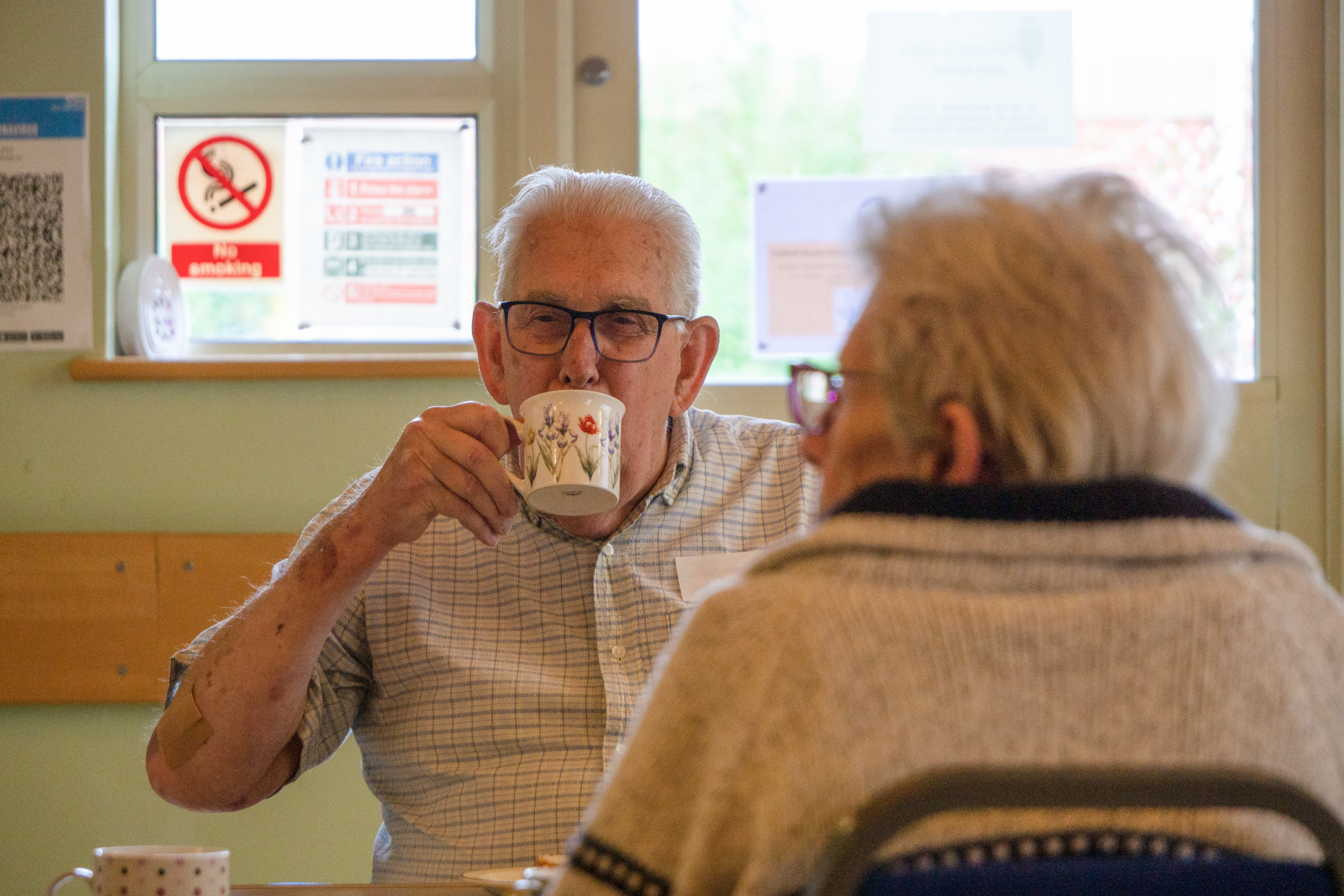 What is Cognitive Stimulation Therapy?
CST is the only non-clinical intervention recommended by the UK Government National Institute for Health and Care Excellence (NICE) on the management of dementia irrespective of drug treatments received.
What happens in a CST session?
There will be a maximum of 8 people in each group, and each group will remain together for the duration of the programme. This allows people to get to know those in their group, and form friendships with each other.
Each session will last 3 hours and include: CST, team games and re-freshments. The main activity will last for an hour and will include a range of enjoyable activities that provide general stimulation for think-ing, concentration, memory and the ability to connect with others. Each week will have a different theme such as:
• Current news and events
• Past travel and geography
• Childhood
• Food
• Faces and scenes
• Words
• Numbers
What are the benefits of CST?
• Improves the memory and thinking skills of most participants with mild to moderate dementia
• Participants who took part in CST have said there was an improvement in their quality of daily life
• Helps participants and their carers cope with and live with dementia
• Enabling people to share their thoughts and feeling in a peer-supportive environment
• Provides respite for carers
How do I enrol?
Our CST service is fully funded by the NHS Dorset Clinical Commissioning Group. This means that there is no cost to you to access this service. In order to qualify for the service, you need to have a diagnosis of dementia. If you suspect you have dementia, but do not yet have a diagnosis, you can still access our Maintenance Cognitive Stimulation Therapy service, but a small charge will apply.

For more information please contact 01202 530530
or email our CST Team.