Versus Arthritis resources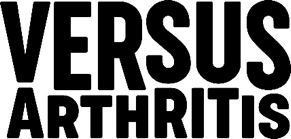 Versus Arthritis have lots of useful resources on physical and mental wellbeing.
Physical activity animations, resources, and programmes
Getting Started Animation - here
Government Guidelines Animation - here
Let's Move with Leon here
Let's Move Facebook group https://www.facebook.com/groups/letsmovewithversusarthritis
Signpost to our following resources and link to our exercise page https://www.versusarthritis.org/about-arthritis/exercising-with-arthritis/
Other useful links and information
Resources for physical activity professionals to better understand mental health
Upskilling PA professionals
As a start we'd encourage all professionals and volunteers to take the MHASPA eLearning course and attend our webinar series.
Resources to support people without access to the internet
A number of printable sheets can be downloaded from our Get Active, Feel Good webpage.