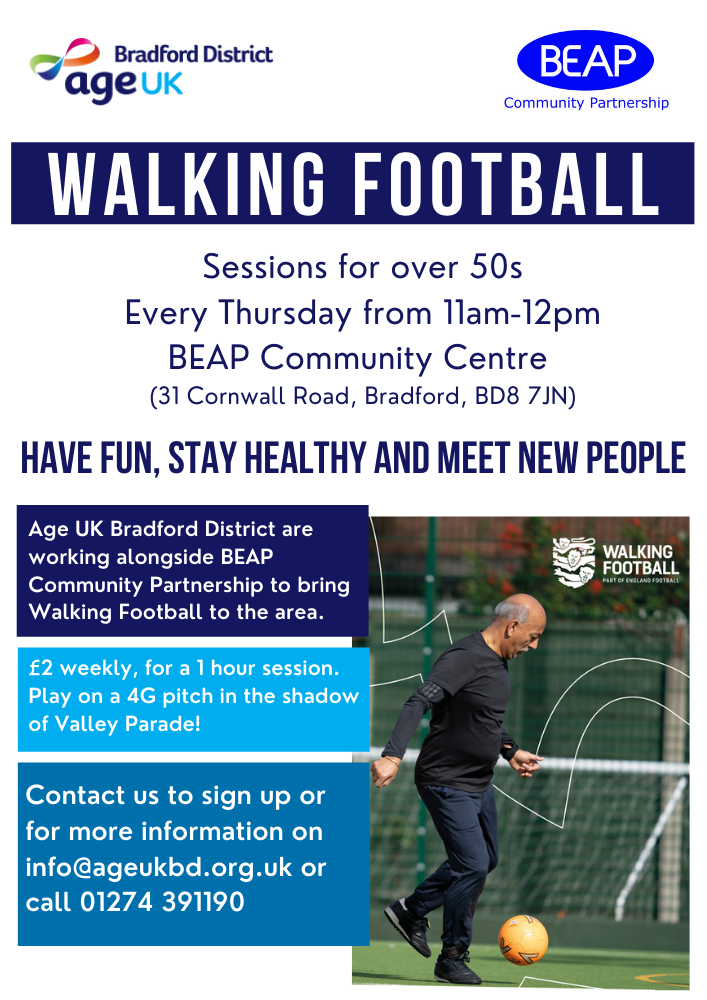 Walking Football offers a great way to have fun, stay healthy and meet new people.
We are delighted to be partnering with BEAP to deliver new Walking Football sessions - the sessions are £2 each week.
Refreshments are provided free of charge.
Our sessions are open to anyone aged 50 and above, regardless of ability.
Just turn up and play!
Age UK Bradford District are working alongside BEAP Community Partnership to bring Walking Football to the area.
Every Thursday, 11am-12pm at BEAP Community Centre, BD8 7JN
Find out more on Walking Football, one of the UK's fastest growing sports!
Contact us to sign up or for more information on info@ageukbd.orguk or call 01274 391190