As part of Bradford Supports, we hear from our community and members of staff on our charity's relationship with the city.
A chat with our colleague Rachel Nauwelaerts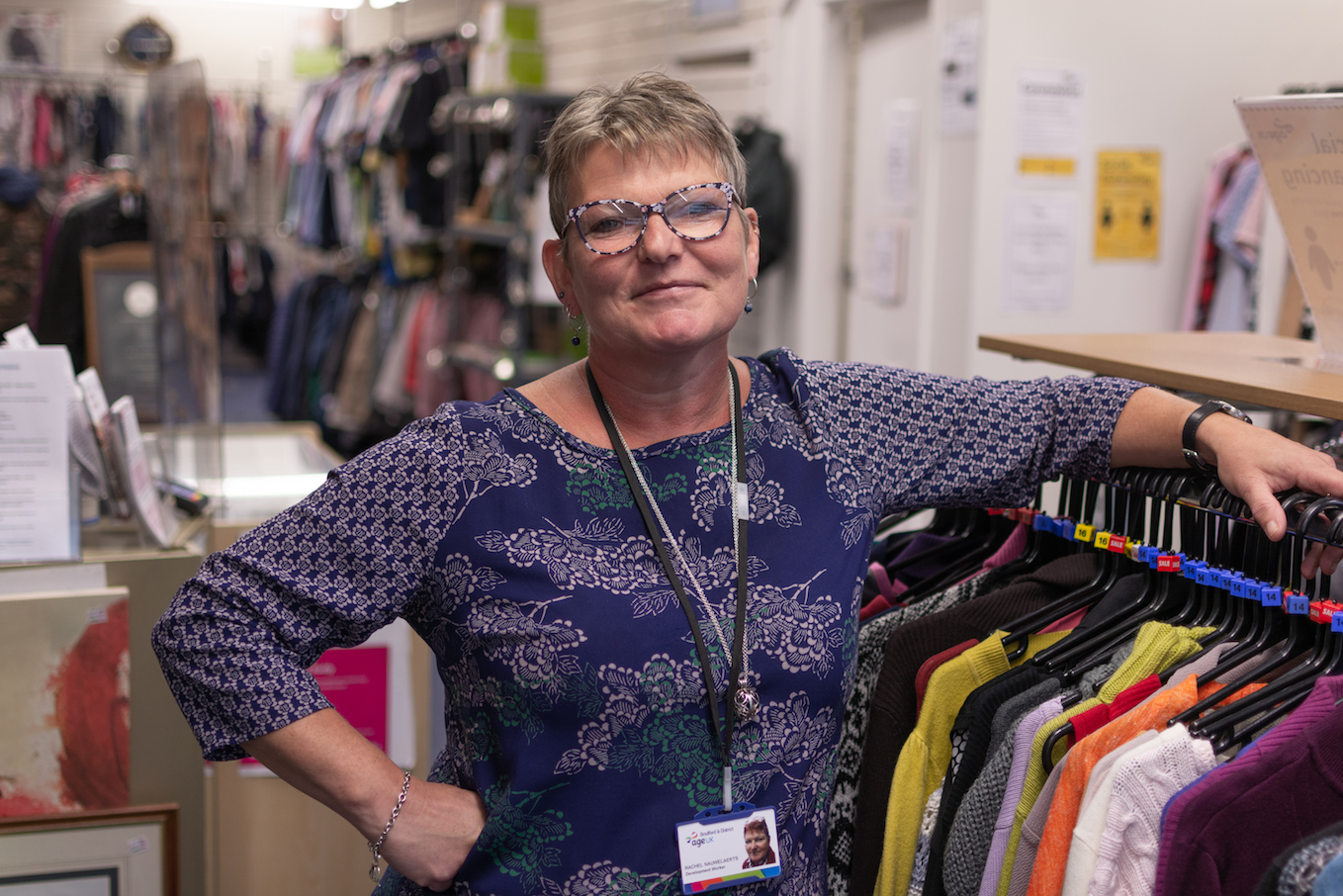 We had a chat with Rachel Nauwelaerts, Hub Development Coordinator for Bradford South and Bradford West, on our recently launched community Hubs and the impact they can have on Bradford District.
A qualified Youth & Community worker, Rachel worked across Leeds and Kirklees before returning back 'home' to Bradford. Since launching our Keighley and Ilkley Hub in August, she has moved to work at our Bradford South and West Hubs in Queensbury and Allerton.
Rachel has a strong background working in charities and community organisations. "I started my working life as a volunteer for Oxfam and other charities and then moved on to working with young people in various parts of Bradford".
"I have a passion for working with communities and older people and feel I bring a listening ear and a community led problem solving approach. I have worked across Bradford and look forward to getting to know the communities better, and particularly the older people of Queensbury and Allerton and those who work with them."
"It's been really good to get the Keighley & Ilkley Hub open and provide a safe and welcoming environment for older people."
"It'll be great to hear what older people in the district would like to see in their local Hubs and throughout the area and what they feel would benefit them the most "
Just as before, volunteers are so important to the success of Age UK Bradford District and have been instrumental in the early stages of opening up the new Hubs.
"Volunteers, both old and new, are going to be the most important part of the Hub; without their knowledge, skills and commitment we won't succeed. Volunteers are the ones who know their communities and have the skills needed to work within those communities."
Rachel sends a welcoming and friendly message to the local community: "We are here for older people in Queensbury and Allerton. If you would like to have a chat about what we offer, or what you can offer us, you are most welcome to get in touch. We'd love to hear from you."
Technology gives Bradford care home residents a boost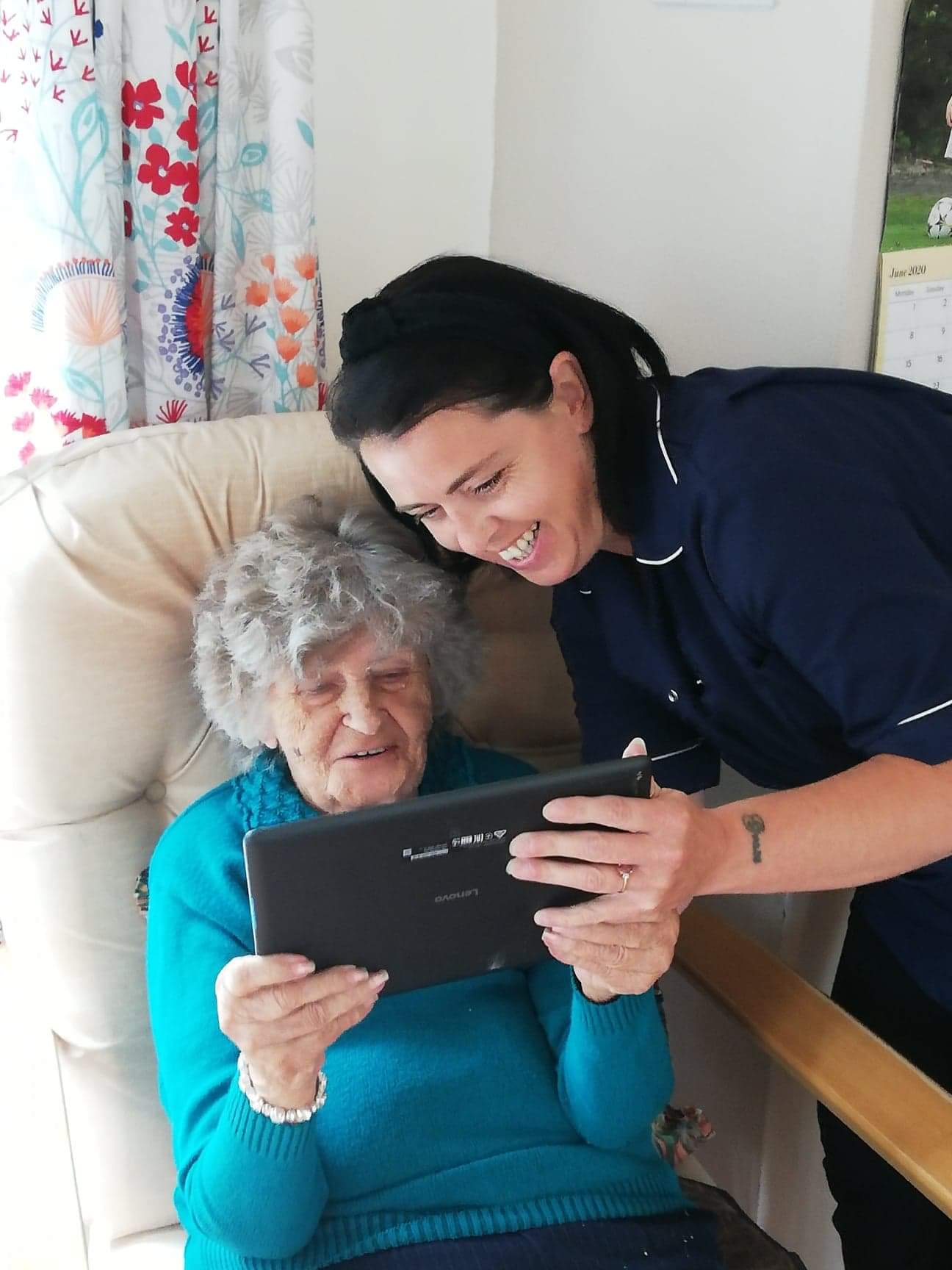 Reducing isolation and loneliness in care homes
During the early stages of the pandemic Age UK Bradford District reached out to local care homes to ask what support we could offer them and their residents. Giving them access to computer tablets and the internet boosted their moods and provided much needed ways of staying in touch with friends and family.
Isolation and loneliness were the key areas highlighted by staff and residents when they responded to a survey we sent out regarding the impact COVID-19 was having, beyond the fact that the residents were highly vulnerable to the virus.
Due to visitor restrictions and shielding advice it was important the care home residents had other ways of interacting with friends and family, as well as finding new ways for entertainment.
Age UK Bradford District's partnership with the Penny Appeal, who have been raising money via a 'Coronavirus Emergency Fund', allowed us to loan care homes in the area tablet computers to provide the residents with the much needed support in staying in touch with friends and family during these tough times, as well as some much needed fun in making videos, playing games and taking selfies!
Residents from Rosegarland Care Home made the most of the new technology, playing card games, painting-by-numbers, taking part in quizzes and looking up recipes.
The access to the internet the tablets give is appreciated hugely by many of the older people who are migrants to the UK, as they could easily access music and films in their first language.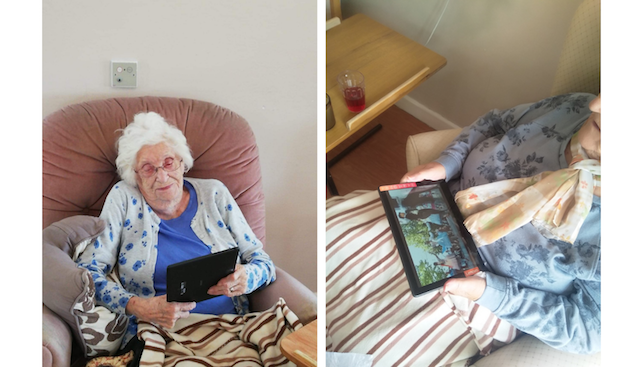 "As you can see they are used and enjoyed, lots of uses including watching Polish and Ukrainian movies and listening to songs. Some of our residents have watched mass, giving spiritual comfort"
Sue Kershaw, Manager, Rosegarland Care Home
"The residents that are using them are over the moon and really enjoying one resident is interested in agriculture and gets images up on the screen, he loves it. Recently he has started to read the newspapers on it as well' Wendy Gray, Manager, Rose Cottage
The coming months and winter ahead are going to be very challenging with a huge demand on our services expected due to the projected ongoing impact of COVID-19 in the community.
We will continue to work hard to meet the needs of older people in the area in care homes and elsewhere, whatever they are.
We are running Bradford Supports, a campaign to raise awareness of Age UK Bradford District and the community relationships we have to ensure we can continue our work to support older people in the area.
Click here to find out how you can help us, by donating, fundraising and spreading the word on the work that we are doing.


An interview with our colleague Nicola Wilson
As part of Bradford Supports, we wanted to hear from members of staff on their thoughts on our city.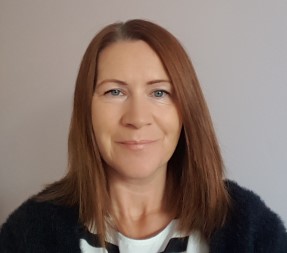 For Nicola Wilson, Senior People & Organisational Development Officer, the role itself was the appealing factor, living on the Leeds / Bradford border she was keen to work in either city and has been in her job for over four years, overseeing things like the charity's HR functions and managing volunteer recruitment.
Her favourite spot in the city? One of Bradford's 36 public parks, Lister Park.
"The Age UK Abbey Dash introduced me to a love/hate relationship with running and I have completed a few Park Runs at Lister Park. It is so picturesque - with the lake and gardens. There is even an art gallery – Cartwright Hall. It is hard to believe that such a beautiful green space can be found so close to the city centre".
"Cultural, Diverse and Historical".
Referencing the city's theatres, galleries, architecture, people, food and its industry, Nicola's chosen three words to best describe Bradford do well to summarise Bradford, both present and past.
In her thoughts on the future of the city, she calls for recognition and investment for Bradford.
"I would like more people to recognise how wonderful and vibrant Bradford is. I would like to see growth and more investment in the area – both from Government and also business – what a great location for corporate headquarters?"
Nicola talks to us about how working for the charity makes her feel and highlights the vital work of our team of brilliant volunteers, which she is involved in recruiting, in the impact Age UK Bradford District has in the area.
"I am proud that when someone comes to us – for whatever reason – they can go away feeling better – be it happier, financially better, more informed etc."
"It is really hard to pick a specific piece of work, as it is all so important. I think what sets us apart is our community focus. I am especially proud of our fantastic team of volunteers, who give up their free time to support older people across Bradford District."
Finally, a word on the future and the challenges ahead.
"The biggest challenge for us, supporting older people in the wider area of Bradford District is reaching people - the sheer size of the district geographically is challenging. We know also that we are not reaching all the various communities in Bradford."
The coming months and winter ahead are going to be very challenging with a huge demand on our services expected due to the projected ongoing impact of COVID-19 in the community.

Older people are likely to be more isolated and needing support in areas like friendly wellbeing calls, shopping for groceries and pharmacy deliveries.

As we continue to support vulnerable older people across the district, we are asking for support from Bradford. Individuals in Bradford, businesses of Bradford and communities of Bradford: please do what you can to support Age UK Bradford District.

Visit our Bradford Supports landing page for more information.
Yorkshire based Givto - Making giving easy.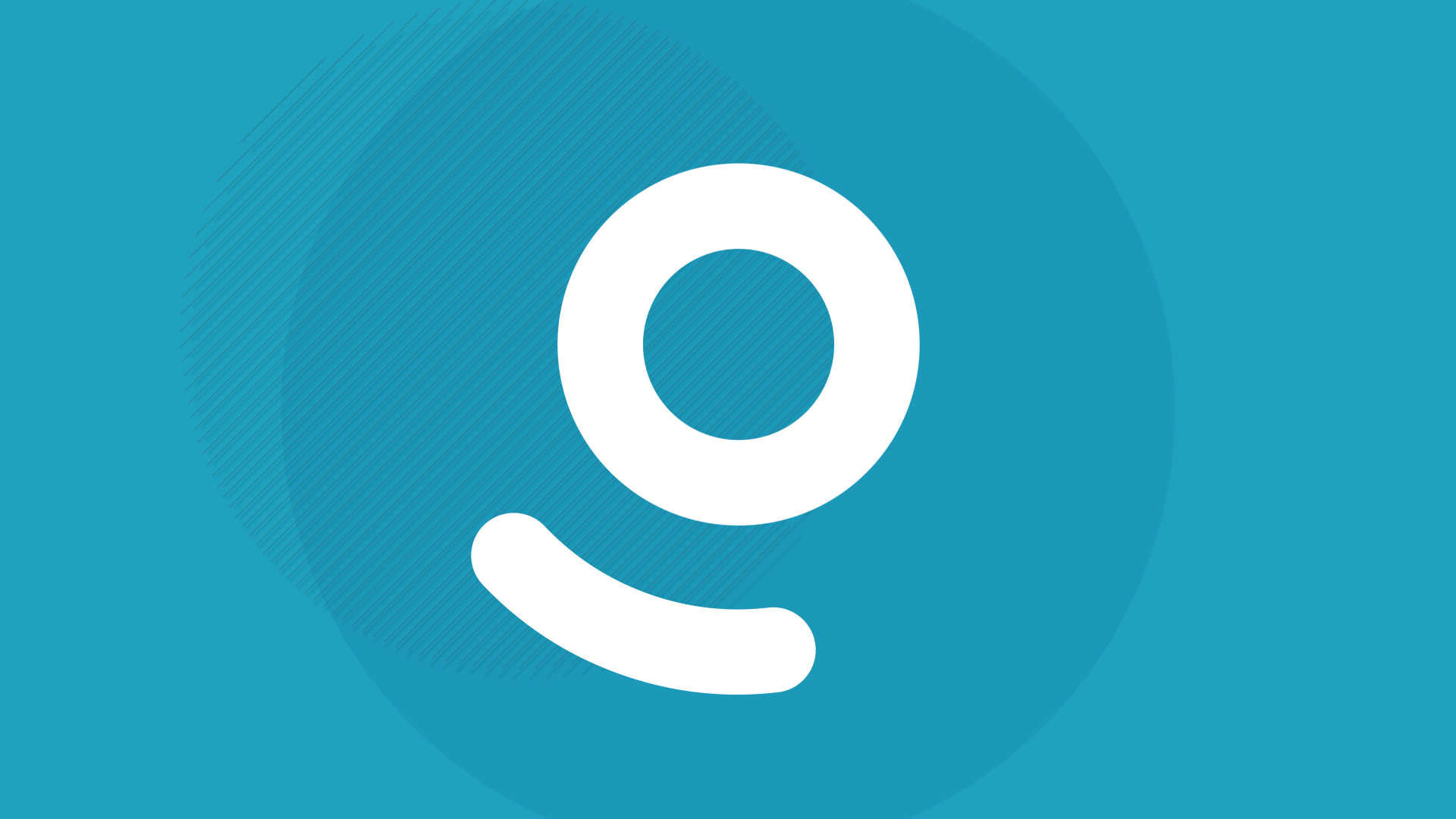 Yorkshire based charity Better Giving Partnership (BGP) have been showing their support for Bradford and chose Age UK Bradford District as one of the first charities to feature on its new fundraising platform givto.
givto offers a brand new way for people to find out about and support different charities. People can discover causes on their doorstep that they may never have known about.
With all of our fundraising events cancelled due to the pandemic, being involved in givto widened the opportunity of raising money so we can continue supporting older people in Bradford District.
Mark Rounding, CEO, said
"This new platform for people to donate is very much welcomed at a time when many of our areas of fundraising have been hit hard due to the pandemic. givto is also improving awareness of our work among people who we might not have otherwise reached."
This innovative new service enables people to give to a different charity each month with one simple Direct Debit. Each month people who have registered with givto are sent information about three charities and choose the one they would like their money to go to.
The givto service has been developed entirely by BGP volunteers who were keen to do something to help local charities during the pandemic and Age UK Bradford District were keen to be involved from the beginning.
Better Giving Partnership Founder and CEO Alex Ellis-White explained "Our research shows that people want to know more about the charities doing great work in their local communities. They want to give to different causes but also want to feel their personal information is secure. This is where our idea for givto came from and we are delighted that Age UK Bradford District has been one of the very first to benefit from it."
The coming months and winter ahead are going to be very challenging with a huge demand on our services expected due to the projected ongoing impact of COVID-19 in the community.
There are a number of ways that you can get involved, by donating, fundraising, volunteering, or simply visiting our Hubs for shopping.
Find out more on Bradford Supports.