Celebrating Older People's Day – Something for Nothing Photo Exhibition Launch
Published on 04 October 2018 11:50 AM
The United Nations International Day of Older Persons is celebrated across the globe every 1st of October, and this year at Age UK Bristol we wanted to celebrate highlighting the contribution of older volunteers of Bristol Harbourside.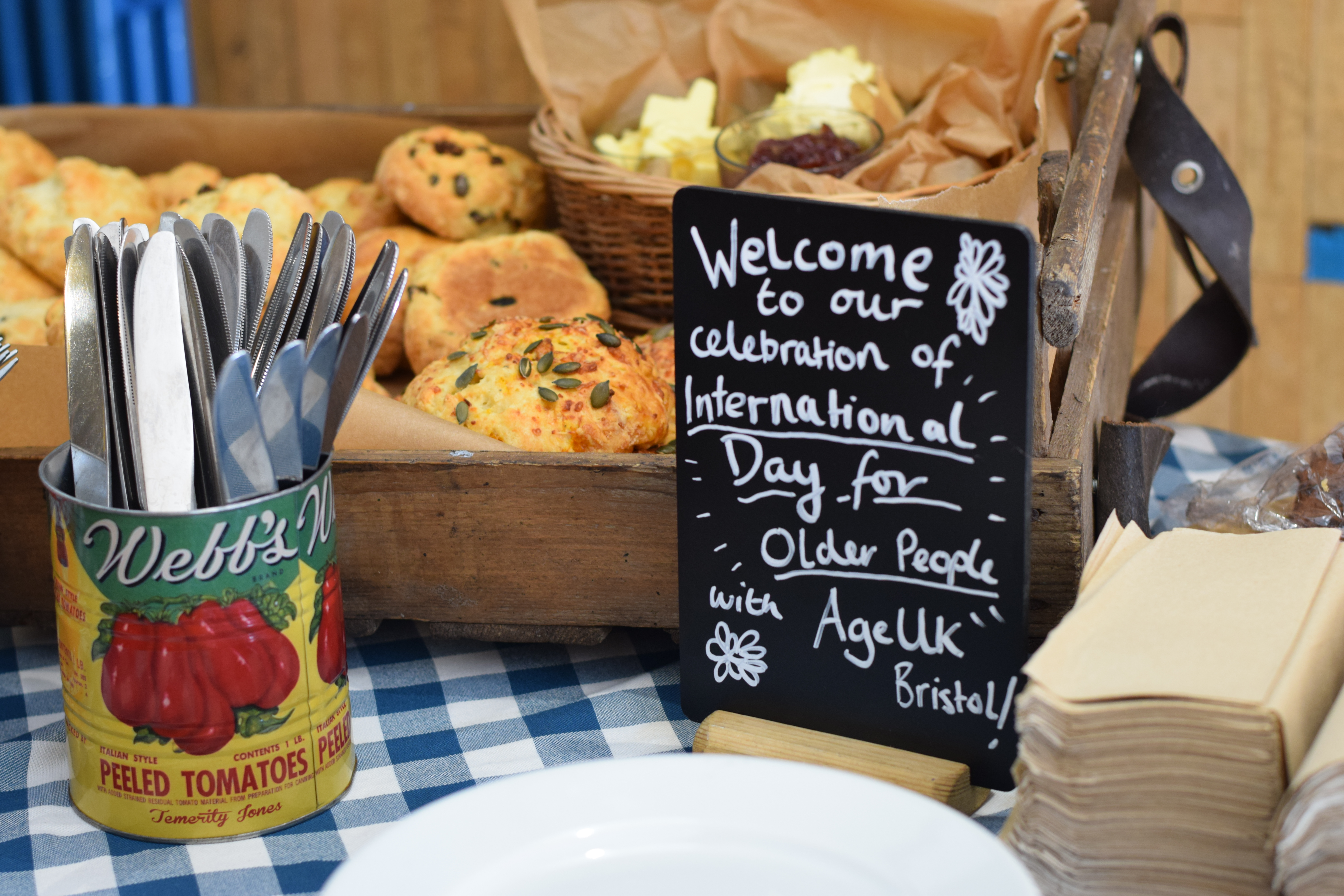 We launched the photography exhibition by Sarah Robbins, UWE photography Student, 'Something for Nothing at Boston Tea Party. Through her work, Sarah combines her interest in the culture of volunteering with her long-term fascination with the Bristol Harbourside area. We were joined by some of the Harbourside volunteers, as well as Age UK Bristol volunteers from different services and members of the public.
At the launch of this month-long exhibition, Mark Baker, Age UK Bristol, Chief Exec, praised Sarah's talent as a photographer and highlighted the value of volunteering as doing the things you enjoy while benefiting others. Mark also introduced 'Friends Ageing Better', a new project by Age UK Bristol, funded by Bristol Ageing Better, creating a community network for older people to get together and share a cup of tea in a relaxed environment.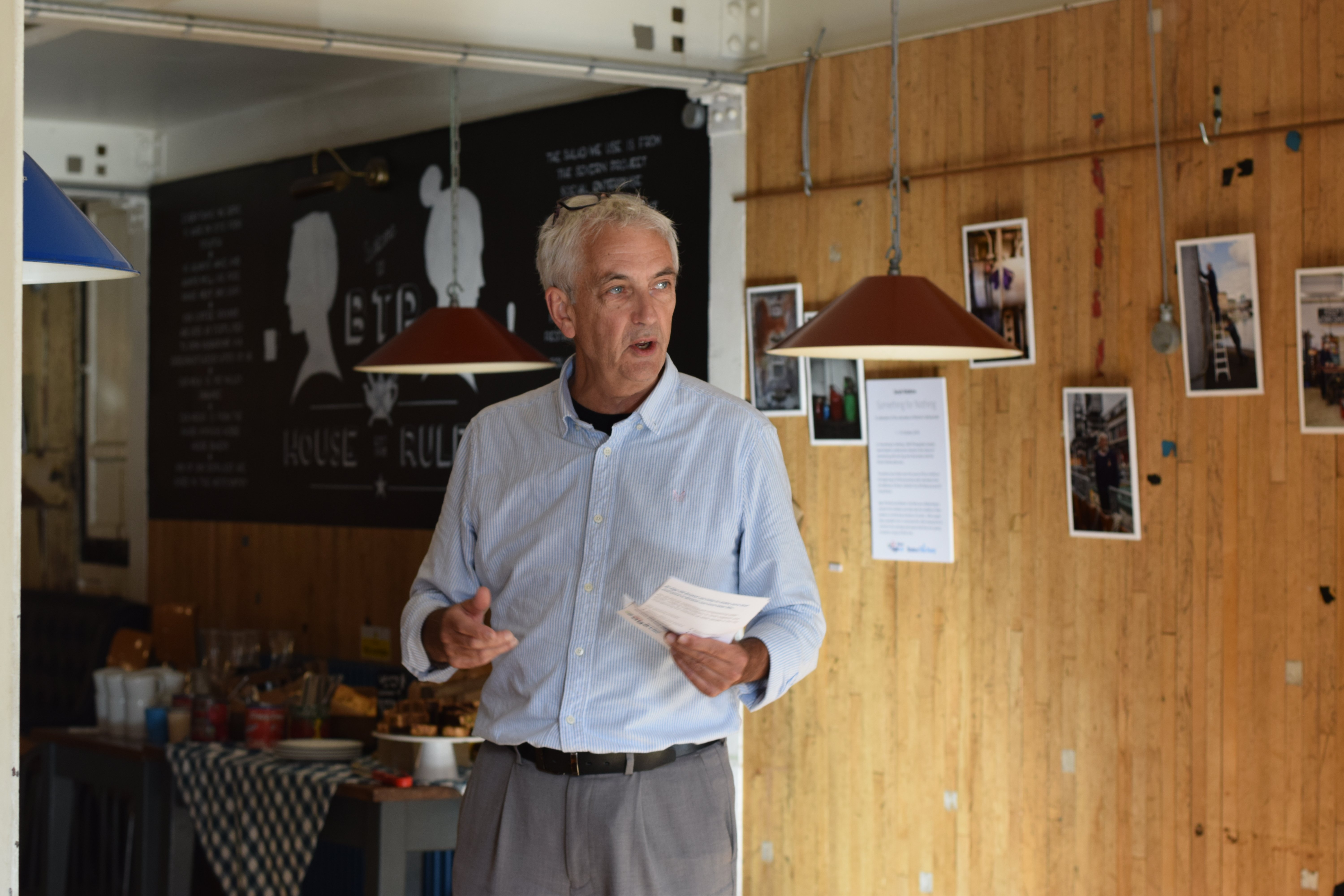 We joined forces with Boston Tea Party to present this exhibition and help raise the visibility of older people as contributing members of society. Older people play a valuable role in community life, often having time to commit to the activities and causes that they love, giving hundreds of hours of their time.
Last week, volunteers Chris Harvey from the MV Balmoral and Alan Henham from the SS Great Britain joined Jonathan Ray on his show on BBC Radio Bristol to talk about their experience volunteering in these iconic ships. You can listen to the full interview here:
The exhibition is open to the public at Boston Tea Party (293 Gloucester Rd, Bristol BS7 8PE) during the month of October, so please make your way there, enjoy a cup of tea and enjoy this remarkable exhibition.