Independent Charity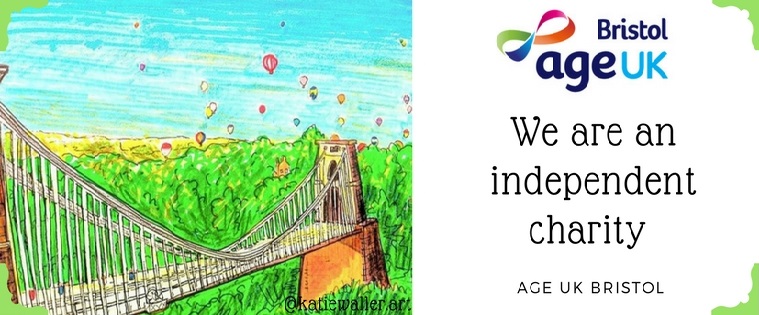 Published on 27 February 2018 04:53 PM
We are an independent charity
We are a local charity, committed to working with people in Bristol, enabling them to maintain their independence and quality of life. We can't do this without you!
As an independent charity we rely heavily on the goodwill and support from the local Bristol community. Your fundraising and donations help all Age UK Bristol services, including information and advice, housing support and telephone befriending.
Fundraising activities are a fun and exciting way of making a donation. You may like to organise your own event or take part in an event that is already taking place. Fundraising for Age UK Bristol can be for absolutely anything from a coffee morning to a Marathon! You could get people to sponsor you to:
Run
Swim
Cycle
Shaving your head
Last year we were fortunate enough to have some amazing individuals raising money for us. Robert Malpass ran two Half Marathons in two weeks, raising an incredible £1,240. We also had the Prowler Push team who raised money for Age UK Bristol and Totnes Caring Ltd, raising over £4,000 by pushing a 40kg sled for 20km! With their generous support we are able to help the older community of Bristol, helping tackle loneliness which effects 1.9 million in the UK alone. Our services are available to everyone over the age of 55 who live or work in Bristol. We are a part of the Age UK network, complying with their quality standards, while raising our own resources.
If you are running the Bristol 10k in May or the Half Marathon in September, why not make Age UK Bristol your charity of choice! Let us know if you are so we can spread the word on our website and social media.
We value any contribution made from fundraising activities, events and donations!
If you have any fundraising ideas email us: fundraising@ageukbristol.org.uk or call us on 0117 929 7537
You can donate here: https://www.ageuk.org.uk/bristol/support-us-/donating-/
For more fundraising ideas: https://www.ageuk.org.uk/bristol/support-us-/fundraising-/
Bristol 10k and Half Marathon: http://www.runbristol.com/