An incredible couple of weeks fundraising for Age UK Bristol.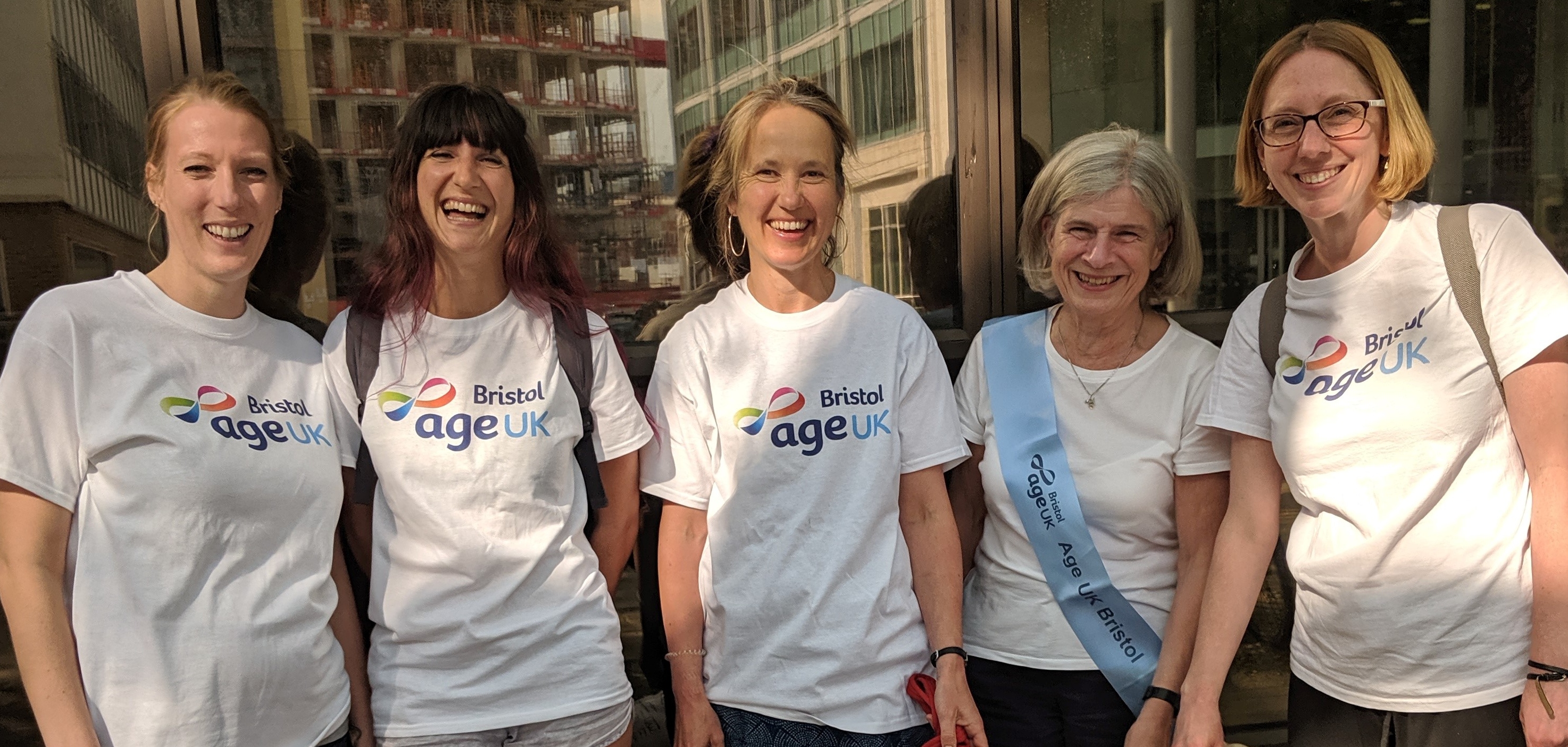 Published on 31 May 2019 03:10 PM
We put our best foot forwards on the 3rd May when Ian Hudson ran the Bristol 10k and raised £75 for the Information & Advice line. Ian also plans to run a half marathon and so the 10k was just a warm up! You can donate to Ian's fundraising page here.
On Thursday 16th May, an enthusiastic team from Age UK Bristol took part in the Bristol Legal Walk, organised by The South West Legal Support Trust to help support local advice services like ours.
Jen, Carly, Maria, Clare, Joan and dog Snowy (complete with his Age UK Bristol t-shirt!) enjoyed a 10K walk around the Bristol city centre in the beautiful Bristol sunshine. Starting on Redcliff Street and ending at Bristol Harbourside for a well-deserved rest and drink to celebrate our efforts. Snowy the dog was definitely the star of the show! The legal walk raised a staggering £530, so a massive thank you and well done to all of you that walked with us and donated to the event!
And on the same night … Mark and Kay attended the Pensions Management Institute Gala where Age UK Bristol had the honour of being their chosen charity. A huge thanks to the Pensions Management Institute for donating £1,000!
Thank you to everyone who has supported Age UK Bristol's fundraising efforts this month, big or small, every penny raised will help us to continue to support our community.
You can support our Information & Advice Service by making a donation online or by sending in a cheque. The link to make an online donation is here.
If you would like to fundraising for AUKB or nominate us for your charity of the year at work, please get in touch with Jen for more details. Her email is fundraising@ageukbristol.org.uk or call 0117 928 1553.