Age UK Bristol Trustee Ashley Jones honoured with MBE
Published on 07 January 2020 02:25 PM
Age UK Bristol is proud to share the news that our trustee, Det Sgt Ashley Jones of the Avon and Somerset Police, has been awarded an MBE. The honour has been awarded "for services to charity and to older people in South West England and South Wales".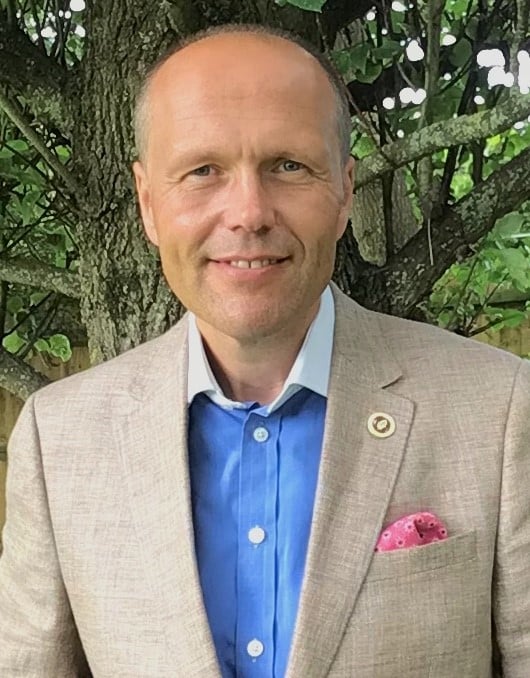 Mr Jones was nominated for coming up with the idea of "chat benches", these are designated benches where anyone can stop and have a conversation. The benches are just one idea to help combat the issue of loneliness and isolation in our communities. The chat benches idea has spread from Burnham-on-Sea last year to across Europe and America.
Mr Jones, 49, who is originally from Aberdare, Rhondda Cynon Taf, said he thought of the idea after meeting an older woman who had been defrauded of money by a con artist over the phone.
"Having spoken to Sylvia, I realised that the underlying issue, why she got taken in by this deception, was because of chronic loneliness," he said.
"She was 89, she had no living family members and she was extremely isolated.
"She knew she was being taken for a ride, but she was so lonely that she was prepared to go along with the situation... just so she could have human contact,
"That's what set me off on the crusade of trying to make an alternative for people who may be lonely."
Mr Jones has done a lot of work for older people across Bristol and the South West. He has been a Trustee for Age UK Bristol for over three years and is a valuable member of our organisation. Mr Jones has supported us in preventing scams towards older people.
Kay Libby, Age UK Bristol Co-Chief Executive said, "Congratulations to Ashley on this honour. It is great to see his work tackling isolation and loneliness being recognised. We are very happy to have him as part of our Board and supporting older people in Bristol".