Carers Week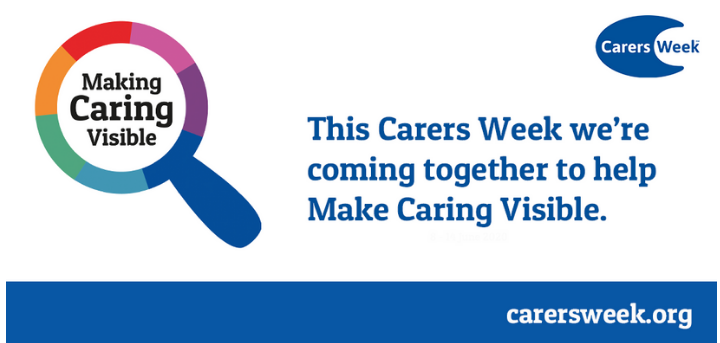 Published on 12 June 2020 09:57 AM
Carers Week takes place between 8th – 14th June and helps to shine a light on the contribution of carers.
There are 6.5 million people in the UK who are carers. They are looking after a family member or friend who has a disability, mental or physical illness or who needs extra help as they grow older.
Caring's impact on all aspects of life from relationships and health to finances and work should not be underestimated, and carers are facing even more difficult circumstances this year. Whilst many feel that caring is one of the most important things they do, its challenges should not be underestimated. Caring without the right information and support can be tough.
It is vitally important that we recognise the contribution carers make to their families and local communities, workplaces and society, and that they get the support they need.
Click here to read Age UK's provisions and services available to carers.
Ursula's experience of caring:
Ursula is originally from Germany and spent a lot of her youth travelling and living abroad. She met her husband whilst taking a summer course in England in the 1960s and moved to Bristol with him in the late 1980s. Together they have four daughters and 6 grandchildren.
Last year Ursula's husband was diagnosed with prostate cancer and Ursula began to take on the role of a carer for him.
The hospital team shared a number of resources with Ursula and her husband, and she has learnt "a great deal" about caring in the last year through the guides and resources written by local charities.
Ursula had been aware of the work of Age UK Bristol previously, but never needed the services before her husband's diagnosis.
Rhona, one of our Advice Workers in the Information and Advice service, helped Ursula's husband to apply for Attendance Allowance – a benefit available to older people who need help with personal care or supervision because of illness or disability.
Like many older carers, Ursula also has her own health issues to contend with. Ursula has arthritis, and was due to have an operation on her knee. This was postponed due to the pandemic. She doesn't know when the operation will take place. Rhona was able to support Ursula to make a successful application for Attendance Allowance as well.
"It's helpful to have the extra income." Says Ursula. "We can't go out at the moment, but we can look forward to going out on a little excursion or having a meal out in the future. I've been very impressed with the facilities and services local charities have offered us - I feel this is a very important aspect of society that should be developed." The benefits allow the people with health issues and carers to spend the money as they need. This could be on additional caring or cleaning support, house adjustments to make living at home easier, or for those little extras that make life enjoyable.
We celebrate the work of all carers out there young and old. Well done on the hard work you do!
If you would like support from our Information & Advice team call 0117 929 5353 and leave a message. Someone from our Advice Team will call you back.