Nancy - Volunteer Telephone Befriender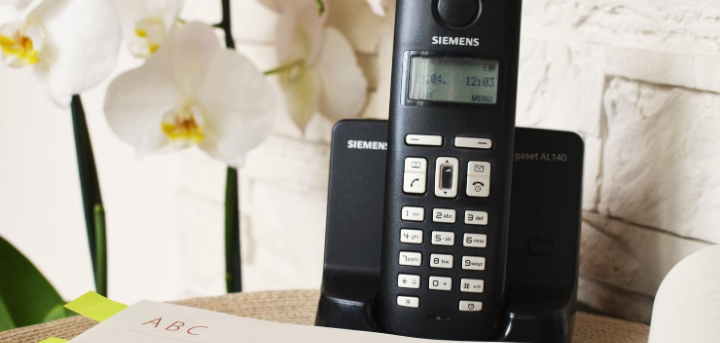 Published on 25 August 2020 12:16 PM
Telephone befriender – Nancy
"It is so fulfilling, and a real privilege to speak to people I would never had met had it not been for befriending."
Nancy is from South Africa and came to Bristol 30 years ago. She has worked as a lecturer and as a counselor, before volunteering for Age UK Bristol as a telephone befriender.
Telephone befriending is a service that Age UK Bristol are offering through the Support Hub which provides practical, social and emotional support to older people during the pandemic. The social aspect of this support comes through online and telephone groups and activities, as well as one to one telephone befriending. A befriender at Age UK Bristol is someone who speaks on a regular basis to an older person in need of social support, the call usually lasts around 30 minutes. The volunteer will have a supervisor to check in with on a regular basis and also has the opportunity to get to know other befrienders.
Nancy speaks to two men in their 60s every week.
"When the pandemic started I was concerned about loneliness experienced by older people. Me and a friend decided to check on any older neighbours on our street to see if they had everything they needed, but it turned out we were the oldest ones on our street! My husband volunteers for Age UK Bristol, so I thought I'd give that a go.
I've always worked with younger people so it was different to work with people my own age for a change through befriending. There's something special about connecting with a person over how long we've both lived on this planet!
Being a befriender is different from being a counselor. There is less structure to a befriending call, I like to find a balance between being serious and being playful. Although we'll talk about more serious issues or concerns, (they are both living with serious health conditions) I also like to make sure we have fun and before the end of the call I like to lift the mood with something funny or talking about something they take pleasure in. We talk about all sorts, a lot about their families and also about the television serials they have been watching. I think they appreciate that I remember the small details from our last conversation.
I think the men I have been speaking to have found the pandemic a very scary and uncertain time. One of the men I speak to had all of the symptoms of Coronavirus, and was in a terrible state worrying about it but we managed to get him tested and he didn't have it. The other man that I speak to wanted to visit his mother but was unable to travel to see her.
It is so fulfilling, and a real privilege to speak to people I would never had met had it not been for befriending. I've been able to adapt some of my counseling skills for the calls and have enjoyed feeling useful. For me, feeling useful is as important as food because it makes the distinction between living and surviving.
I've enjoyed getting to know people I would never normally have spoken to outside of befriending."
We are asking for people to give a donation to our Emergency Appeal to help us continue our work during the Coronavirus pandemic. https://www.justgiving.com/fundraising/ageukbristolcovid19