New radio show takes inspiration from Bristol's Babbers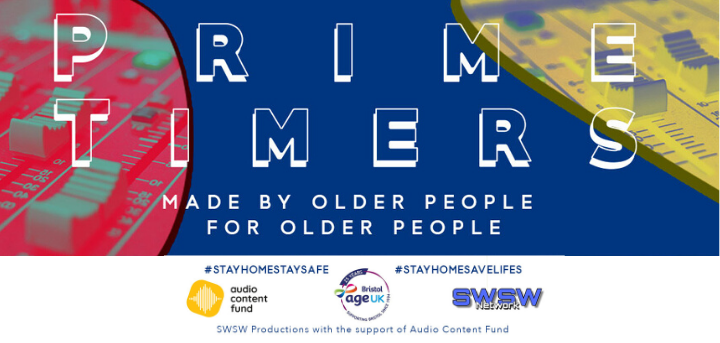 Published on 19 May 2020 12:12 PM
Here in Bristol we're familiar with the success of the Babbers Show, the weekly radio show created by and for older people is broadcast from Ujima Radio Station and was a project initially funded by Bristol Ageing Better.
Since then, the Babbers have gone from strength to strength and even now in lockdown have continued to create shows.
Miranda Rae, Ujima Radio Broadcast Manager, has taken inspiration from the show and launched 'Prime Timers' a series of shows by and for older people during the lockdown period. Prime Timers will feature guides on how to use technology, how to stay active and keep fit and healthy at home, and a 'What's On Guide' with a difference; sharing activities and events people can take part in from the safety of their home.
Age UK Bristol are delighted to have been involved in this project.
You can listen to the show on catch up at anytime on Radio Veralum by clicking the following link: https://www.radioverulam.com/show/st-albans-lunchtime/
You can also listen to the shows as a Podcast series on Podbean by clicking the following link: https://mirandarae.podbean.com/
Prime Timers would like to thank The Audio Content Fund for supporting the creation of the show.