The 2.6 Challenge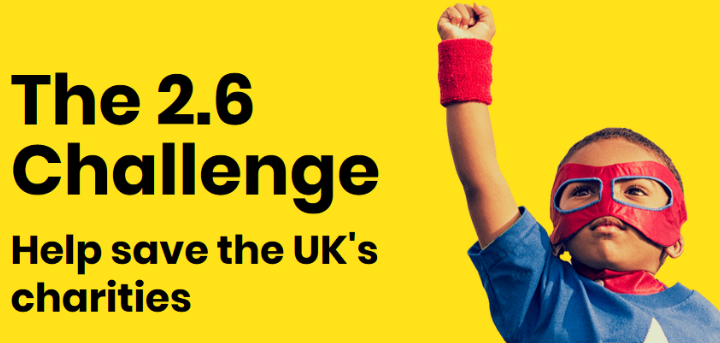 Published on 22 April 2020 02:23 PM
The top 25 mass participation sports events in the UK raise more than £150 million for charities every year. But with fundraising events up and down the country delayed or postponed due to COVID-19, lots of charities, including Age UK Bristol, are set to lose out on much needed income. This is where the 2.6 challenge comes in, aimed at boosting charities' incomes in this uncertain time.
What is the 2.6 Challenge?
The 2.6 challenge has been put together by some of the largest mass participation sporting events organisers, the London Marathon, Human Race, London Landmarks and more.
As all events are either cancelled or postponed they wanted to create an alternative way for people to support their chosen charities. The name comes from the marathon being 26 miles.
Supporters are encouraged to take on a challenge from the 26th April based on the number 2.6. The type of challenge you do is completely up to you, it could be …
Jogging 2.6 miles round your garden
Flipping a pancake 26 times in a row
Doing 260 press ups
The beauty of this fundraising challenge is that anyone, anywhere can take part.
How to get involved
Participate: Do your challenge!
Donate: You can donate via the 2.6 Challenge website, selecting Age UK Bristol. Or you can donate directly through our JustGiving page.
Nominate: Nominate someone else to do the challenge!
Let us know: Let us know what you did for your challenge, we'd love to share your story with our supporters. Contact comms@ageukbristol.org.uk