Can you help Age UK Bristol this Giving Tuesday?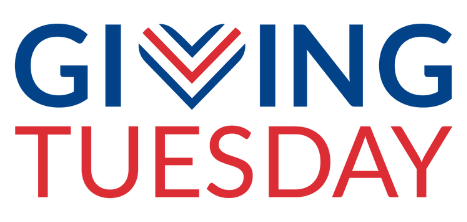 Published on 29 November 2021 03:56 PM
Today is 'Giving Tuesday', a day that traditionally follows the spending sprees of commercial offers like 'Black Friday' and 'Cyber Monday' where people are instead encouraged to spend their money on positive causes around the world. Over the years, 'Giving Tuesday' has developed and now promotes different ways that people can give to charities, including volunteering time and skills.
This Giving Tuesday we're asking you to give your support with our new Festive Cheer campaign.
How you can help:
Share your stories:
We're looking for stories (from people of all ages) of Christmases' past and present. You might like to share …
What is your favourite Christmas memory?
What are you most looking forward to this Christmas?
What is your Christmas wish for this year?
Please write up to 250 words, include your name (first names only), and either how you support Age UK Bristol or which of our services has supported you. Send your stories via email, to comms@ageukbristol.org.uk or post: Communications, Age UK Bristol, Canningford House, 38 Victoria Street, Bristol, BS1 6BY. You can also call our Christmas Storyline and leave a message, 0117 9281 554. Please note this is an answerphone only.
Run a fundraising bake sale
Enjoy your favourite treats and spread some festive cheer whilst helping raise funds for Age UK Bristol. How? By organising a Jingle Bakes Christmas bake during December.
Whether you're a natural in the kitchen or a complete novice, we'd love for you to get involved. Big fan of gingerbread biscuits? Great, bake as many as you can and invite friends, family and colleagues to enjoy them. A dab hand at a yule log? Fabulous, why not make two? If baking really isn't your thing, nip to the supermarket and cheat. Anyone can join in, whatever their age, from kids to grandparents and everyone in between!
For bake sale resources and if you have any questions, contact fundraising@ageukbristol.org.uk
Donate to our appeal
We're hoping to raise £1,000 over Christmas to help our services continue into the new year. £1,000 will help pay for 100 hours of telephone befriending calls, 30 homes visits by our Home Support Team to people living with dementia, or 16 in-depth advice sessions with a specialist Advice Worker.
The past 18 months has been undeniably hard for Age UK Bristol but we will continue to strive to make Bristol a better city for older people. Please, if you can, donate to Age UK Bristol this Christmas and know that your donation will have a huge positive impact in your community.
You can donate online at www.justgiving.com/ageukbristol
Nominate Age UK Bristol to be your workplace's charity of the year
By choosing Age UK Bristol to be your charity of the year, you'll be strengthening the community that your business is based in, meeting your corporate social responsibility goals and uniting your staff behind a worthwhile cause.
To find out more about nominating us as your charity of the year, contact fundraising@ageukbristol.org.uk