Celebrating Age Festival 2021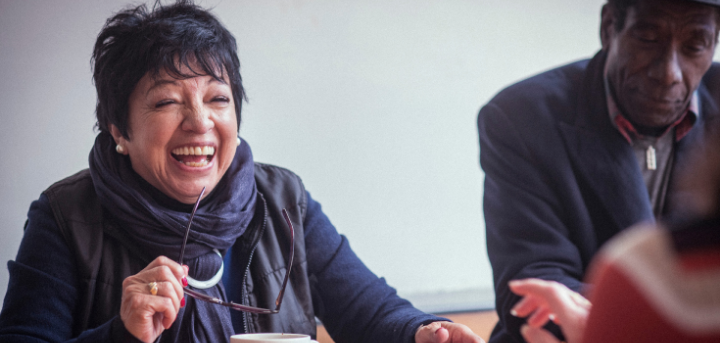 Published on 15 September 2021 11:06 AM
Every year Age UK Bristol and partners run the Celebrating Age Festival (CAF), kicking off on 1st October to mark International Day of Older People and lasting throughout October. CAF is an opportunity to celebrate later life and challenge stereotypes around ageing.
Jim Currie, Age UK Bristol trustee said, "The Celebrating Age Festival is a wonderful platform to show that age is no barrier to either living life to the full or to making a major contribution to the city."
As with last year, the festival will be running a combination of online, telephone and in-person activities throughout the month to celebrate various topics about later life. Since the coronavirus crisis began, we've worked closely with other charities and agencies across the city as a central Support Hub for Older People. This year we are delighted to share activities and events from our Support Hub partners.
Activities to look out for are our Tai Chi sessions run across Bristol by dedicated volunteers, as well as online shared reading sessions with The Reader and an event run by Brigstowe to support those living with Diabetes.
You can find the full list of activities taking place on the CAF webpage. New activities and events are being added throughout the month so please do check back regularly to stay up-to-date.
Through Bristol Walk Fest, we've linked up with the Let's Walk Bristol festival taking place 1st-3rd October. Let's Walk Bristol is encouraging people of all ages to get outdoors, enjoy nature, walk and explore the city and its surrounding areas. There's something for everyone whatever your age or fitness level including lots of free walks, evening entertainment and free Nordic walking taster workshops. You can find the full programme of walks on the Let's Walk Bristol festival webpage.
If you have an activity or an event you would like to share as a part of CAF 2021, please email us at comms@ageukbristol.org.uk