BAB to close after 7 years in the city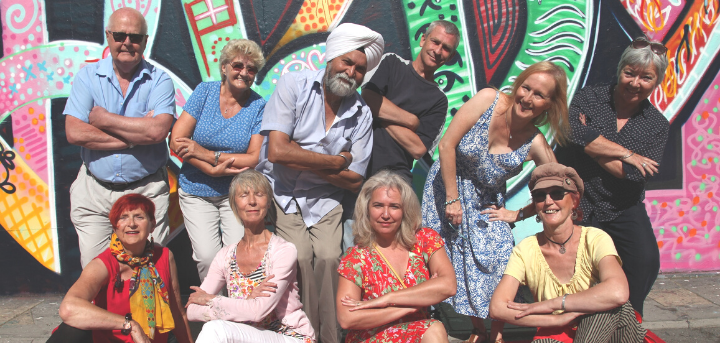 Published on 18 March 2022 03:37 PM
Bristol Ageing Better (BAB) is a National Lottery Community Funded programme that sat within Age UK Bristol's services; the aim of the programme was to improve the lives of people aged over 50 by addressing social isolation and loneliness. After 7 years, BAB is now coming to a close.
During its time, BAB worked with over 150 different organisations and funded 26 projects and 18 pilot projects across Bristol. These projects varied from its Kick-Start small grants fund, to shared reading and intergenerational boat building sessions, to community clinics set up to treat lower leg wounds.
BAB Head of Programme, Carly Urbanksi said, "Although we're sad to say goodbye to the BAB programme, we are so proud of all that it has accomplished in the city. Noteworthy achievements include creating a programme of work that had statistically significant changes to the overall wellbeing of older people and gaining Bristol's age-friendly city status. We have also established an extensive library of evaluation and learning reports on loneliness and social isolation for others to learn from."
Key findings from the UWE led BAB evaluation concluded that there were many statistically significant positive effects on older people's social contact with family and non-family members; social participation in formal groups; participation in social activities; involvement in activities and ability to influence decisions as a result of taking part in a BAB-funded projects.
BAB is one of 14 areas across England that received funding from the National Lottery Community Fund as a part of its £87 million Ageing Better programme; the learning from BAB will contribute to a national understanding of loneliness and social isolation experienced by people over 50. The learning from the BAB programme will be available to view on BAB's website, and also on the Age UK Bristol website.
BAB hosted a final celebration event on 16th March to thank everyone involved, to celebrate what the programme achieved in its time and to share a new strategy for an age-friendly Bristol going forwards.