The Million Pound Volunteer Team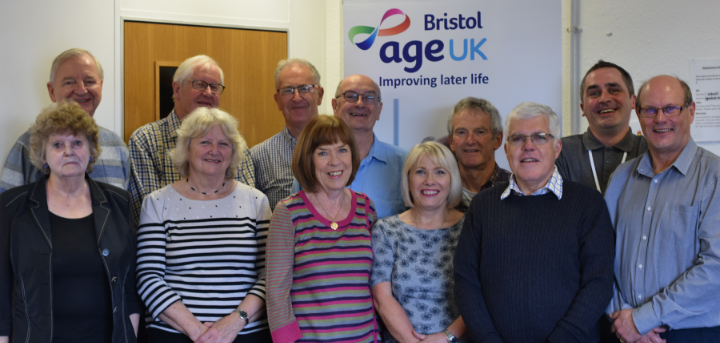 Published on 29 April 2022 10:18 AM
We are celebrating another successful year of delivering advice and information to older people in Bristol. Our Information & Advice service offers independent, impartial, professional advice on social care, benefits & finances, Lasting Power of Attorney and managing affairs, transport problems, and a huge range of other issues.
Between April 2021 and March 2022 the Information and Advice service, which is delivered by a handful of paid staff and twelve volunteers, dealt with over 3,400 different queries from almost 1,800 separate clients – this included doing home visits for people who cannot access services in any other way, as well as giving advice by telephone, letter, and email. In total, the service had over 5,500 contacts with older people in Bristol in need of advice.
Amazingly, for the first time ever, our volunteer advice team alone raised over £1,000,000 in additional allowances and benefits for older people in Bristol in a single financial year. This is despite the team being approximately half the size it was prior to the pandemic and the remaining volunteers having to adapt to working remotely. When added to the money raised by other staff the service as a whole raised over £1.5m in total – this in money directly into the pockets of often-vulnerable older people that can transform their lives by helping them to heat their homes properly, improve their diets, pay for transport that is needed to stop them being housebound, pay for services like cleaners or gardeners, and generally reduce the stress and worry of trying to survive on a low income.
Alongside the financial successes, the service also gave hundreds of clients advice on how to access care services, helping them understand their options for home care or residential care and the funding rules, as well as many other issues
Feedback from clients throughout the year has been incredibly positive with people praising the professionalism and empathy of the advisers – one client said:
"I can't praise them enough. I would never have been able to manage without their support and help because I wouldn't have known what to do, there was so much paperwork to do but they were a tremendous great help. I'm very grateful. It helps me pay for my carers who can go to the shops now for me as well."
We're now looking forward to the year ahead and hope to grow and expand as older people continue to deal with the impact of the pandemic and the challenges of life in 2022. Anyone over 55 who needs advice, or who wants to join the incredible volunteer team, should contact Age UK Bristol via the Support Hub helpline on 0117 929 7537