Launch of Coronavirus Support Hub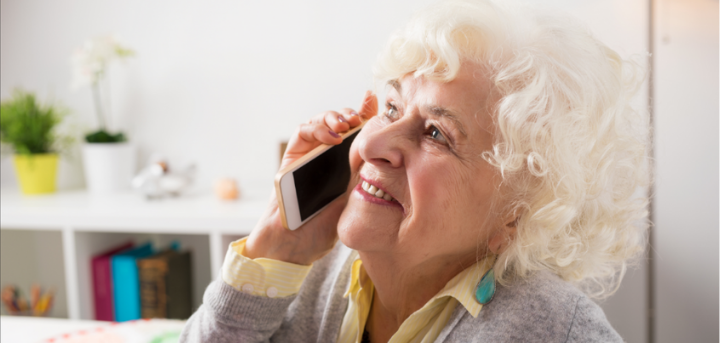 Published on 03 April 2020 10:24 AM
Age UK Bristol and a collaboration of local charities has come together to form a new Support Hub to help older people and their families cope with the impact of the coronavirus in Bristol.
The Support Hub will provide a range of different services for older people including practical, social and emotional support, such as shopping and weekly social phone calls, as well as virtual activities that older people can do from the safety of their own home.
Kay Libby, Co-Chief Executive of Age UK Bristol said: "It's been brilliant to be part of a collaborative group of charities in Bristol all pulling together at a time when older people need us most; this will help us all to support the most vulnerable older people.
Due to social distancing measures there is a risk that some older people will feel lonely and socially isolated during this period. We feel it is important to think about social opportunities to keep older people connected while they are at home, as well as dealing with practical issues. As a group of charities, we are offering virtual activities such as shared reading and Tai-Chi sessions - people can get involved either online or over the phone."
The helpline for the Support Hub operates from 9am – 5pm Monday to Friday. Sometimes the helpline will be busy so if messages are left on the phone or by email out of working hours, we will always respond as soon as possible.
You can find out more about the Support Hub here. To get in touch with the Support Hub please ring the helpline on 0117 929 7537 or email admin@ageukbristol.org.uk
The Support Hub is made up of: Age UK Bristol, Active Ageing Bristol, Alive, Bristol Ageing Better, Bristol After Stroke, Bristol Older People's Forum, Independent Age, LinkAge, Oasis-Talk, RSVP West, St Monica Trust, The Marmalade Trust and WE Care Home Improvements.
Listen to Laura Thacker, Bristol Ageing Better's Head of Programme, explain more about the Support Hub by clicking here.