Making a Difference
Published on 12 September 2018 11:26 AM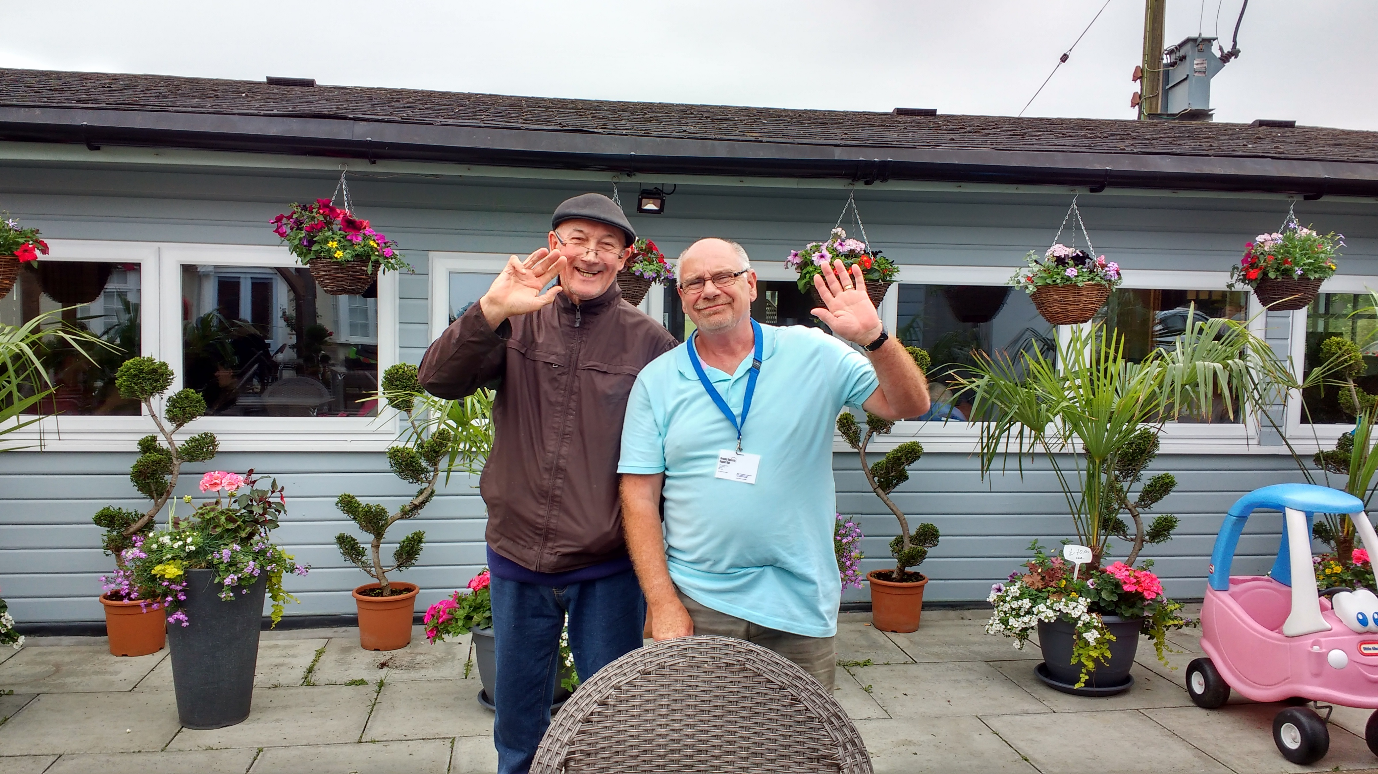 Recently retired Alan wanted to do something with his new found time and volunteered with the Bromley Dementia Support Hub as a Volunteer Dementia Befriender. After his induction and training, he was paired with Bryan (who lives with dementia) and Alan has now been visiting Bryan for nearly a year.
Bryan lives with his wife just a few streets away from Alan, and Alan pops in once a week to catch up.
Bryan was a carpenter and he is very happy pottering around with bits and pieces. He takes an interest in the outside world and, because of his career in building refurbishment, particularly the exteriors of buildings. Bryan is a physically active man who likes to be on his feet. In truth, he doesn't like to sit still!
With this in mind, Alan has taken Bryan's lead and makes sure that he and Bryan go out and about on his weekly visits. This was a challenge through the cold Winter months but even then, Bryan was keen to go out. They take the dog for a walk, visit the local pub, take a bus to a café in Bromley or pop to the garden centre at Swanley. If the weather is really bad, they play board games at home.
Without Alan, Bryan's life would be missing out on several activities and the friendship that means so much to him. The importance of having someone who understands dementia, who has patience and understanding and the benefits from some male company for Bryan can not be underestimated. Bryan's wife also gets a regular period each week to undertake tasks that would be more difficult while caring for Bryan - and Alan benefits too:
"I enjoy my time with Bryan and I am happy to volunteer two hours of my week to take him out. It's also good to give his family a break from their caring responsibilities."
If you would like to be a friend to someone with dementia and their family, The Bromley Dementia Support Hub is always looking for Volunteer Dementia Befrienders to offer one to one companionship for people recently diagnosed with dementia and to support them with activities in the home and local community. You can contact us at the bottom of this article.
The need is great and we welcome everyone. In particular we would like to have more male volunteers to support our male clients.
Eleanor Beardsley, Volunteer Befriending Worker with the Bromley Dementia Support Hub says,
"Our befriending service depends on volunteers giving a few hours of their time a week to spend with people with dementia. Without befriending support, many people experience loneliness and isolation, both of which have been recognised as harmful to health. The service helps people diagnosed with dementia have more social interaction, increasing their confidence, do more and live as well as possible with dementia."
Find out More
We offer full training and ongoing support, so if you would like to join Alan as part of our team of Volunteer Dementia Befrienders contact Eleanor Beardsley on 020 8315 1871 or