Mixed Age Couples Protest
Published on 03 May 2019 11:42 AM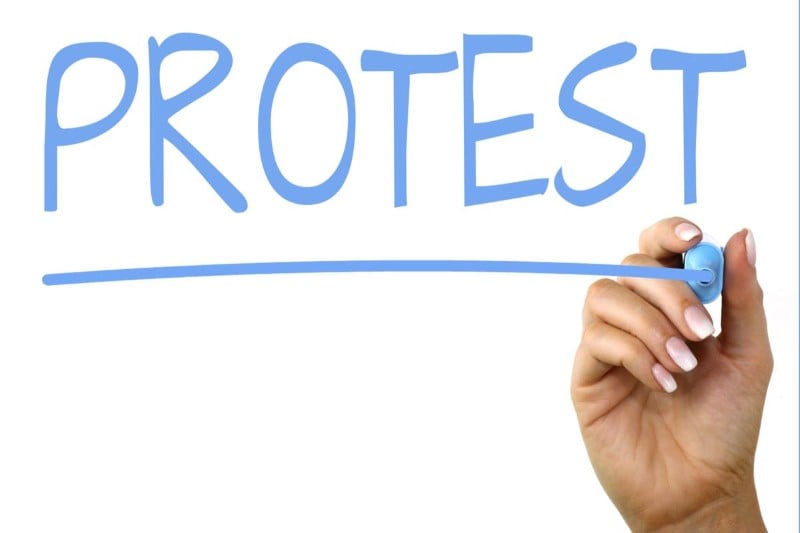 Mixed aged couples protest in Hastings & Rye
Thursday 9th May
Meeting place: Amber Rudd's Constituency Office, Swallow House, Theaklen Drive, St Leonards-on-Sea, E. Sussex, TN38 9AZ
12.30pm – 2.30pm
The Age Gap Tax campaign
From 15 May 2019, couples where one person is over State Pension age while the other is under that age won't be able to claim Pension Credit or pension-age Housing Benefit. Instead, both people will need to reach State Pension age before they can claim Pension Credit or Housing Benefit.
These changes mean that mixed aged couples could lose out on up to £7,000 a year, and a few could lose out on even more.
Older people are being wrongly penalised for having a partner younger than themselves. We are urging the Government to stop this unfair targeting of mixed aged couples and calling on them to reverse their decision.
Why is this important?
The local MP for Hastings and Rye is Amber Rudd, the Secretary of State for the Department of Work and Pensions. As leader of the department she is responsible for the changes that will take place. We're hoping that local action will change her mind – we've presented a local petition to her from her local constituents and at the protest we'll be presenting her office with a book of personal stories from mixed aged couples on how they will be affected. With the changes coming in the following week we hope that this will go some way to make her reconsider.
Logistics
Please organise your own travel to either:
Amber Rudd's constituency office (address above) directly, there is parking available in the Asda Superstore nearby (TN37 7AA)
Hasting station
Leonards Warrior Square Station
Aiming to arrive between 11.30am and 12.30pm where you will be greeted by a member of Age UK staff.
Age UK will:
provide a packed lunch
organise taxis to and from both Hastings & St Leonards Warrior Square Stations (roughly 10 minutes)
Reimburse travel expenses within 2 weeks of the event (providing we receive receipts)
Provide banners and signage (but feel free to also bring your own)
Staff support on the day
What we need from you
We need as many people as possible to attend the protest to show their support. We don't need you to prepare anything in advance – if you'd like to bring your own banners or materials please feel free to do so. On the day there is likely to be a photographer and local media interest – if you do not wish to be photographed please let Age UK staff know on the day.
Please direct any questions before the day to campaigns@ageuk.org.uk. On the day of the event please call or text 07713061673 or 07880036707.