Autumn Meeting 2017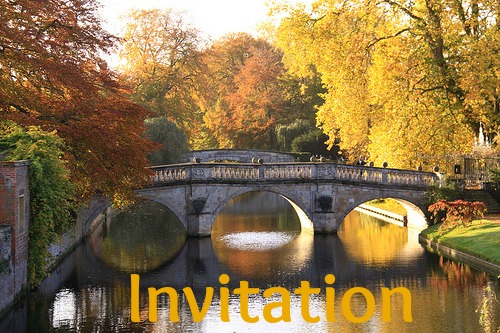 Published on 03 November 2017 12:50 PM
What a fabulous time everyone had at our Autumn Meeting on 24th October. Lots of information, stories, surprises, drinks, cakes, gifts and best of all SMILES!
Our Chair of Trustees, Hazel Williams, opened the meeting and gave an indication of what was to come. Hazel also gave details about the forthcoming City of Cambridge Symphony Orchestra concert being held in support of Age UK Cambridgeshire and Peterborough – more of this below.
Andy Wicklen, our Handyperson Team Leader, gave an interesting and very informative talk about the Handyperson Service, our Home Checks and Wellbeing Services, also hospital discharge facilitation and home energy checks. Andy explained what the services do, how they can help and what to expect. You can read the presentation given again here.
The afternoon then broke for beverages and cakes. Our staff served our guests with cups of tea, and the odd coffee or squash request, and with a selection of cakes. We also held our now traditional raffle. It was wonderful to see everyone enjoying themselves so much, talking and chatting to others. This was also prompted by interesting objects* that were on the tables……
The second half of the afternoon was given over to Marion Leeper, a storyteller from Cambridge. Marion entertained us with folk law, legend and stories with a local connection. We heard how the Kings Hedges area of Cambridgeshire got its name, about the race between the Fen Skaters and the steam train between Ely and Littleport and Ely to Sandringham and in the run-up to Halloween, we heard a spooky ghost story. Marion also discussed the objects* she had placed earlier on the tables and our guests shared their thoughts and memories of the items. For example, we learnt from Pauline that the two wooden paddles left on her table were used by her as a child to make butter and she described this process to many nodding heads.
Hazel Williams concluded the meeting, thanking everyone and giving details of the free gifts for collection. Beverley Young, Communications and Campaigns Manager, spoke briefly about plans underway of holding an exhibition at our Autumn Meeting in 2018. Beverley outlined that our general meetings next year will be themed around The Arts to include written words (poetry and pros), painting and drawing (all media), photography, music, drama, crafts, etc. and we will be inviting submissions of peoples work to our exhibition.
The end of the meeting was heralded by the 'great giveaway'. An assortment of free gifts were given out thanks to the support of Waitrose and John Lewis in Cambridge. A goody bag, included our own leaflets on how to stay well in the winter, with a thermometer included and other relevant information, but also a Waitrose bag for life containing donated individually wrapped assorted flavour tea bags, cuppa soups, hot chocolate, small biscuit packs. John Lewis also donated lots of toys from last year's Christmas advert (remember the animals bouncing on the trampoline?) and our guests were able to take either Buster the Boxer dog or Sid the Squirrel home with them. We also had copies of the book Memories of World War 2: Cambridgeshire Residents Reminisce to give away.
We wish to give our thanks to everyone for coming and participating. It is the attendance by so many older people that makes our events so enjoyable and successful. Thank you to the speakers for being informative and entertaining. Thank you to Waitrose and John Lewis for their donations to this event. Thank you to our staff and volunteers for all the support you continue to give and with such enthusiasm.
City of Cambridge Symphony Orchestra will be supporting Age UK Cambridgeshire and Peterborough at a concert being held at West Fen Concert Hall, Cambridge on Sunday 11th February 2018. The details are here. If you purchase your tickets via Age UK Cambridgeshire and Peterborough by ordering via us we will receive 50% of the ticket value. If you wish to attend the concert and help us to fundraise please DONOT contact the box office directly for tickets but telephone us on 01733 806245 and you can pay over the phone by bank debit card. Tickets can be collected from our offices or our stand at the event.
A full round up of photo's from the event can be found on our facebook page here and some are in the below movie compilation.
We look forward to welcoming you to our Spring Meeting in 2018. Look out for the details!