Chief Executive: Retirement and New Appointment
Published on 01 November 2018 01:46 PM
Age UK Cambridgeshire and Peterborough Chief Executive, Gloria Culyer, retired on 31st October after 25 years leading the charity.
Gloria said:
"It is with mixed feelings that I retire. At the time of joining the organisation, I expected to be around for about five years, but the job just kept changing to something new and presenting fresh challenges.
It has been a pleasure to work with so many dedicated staff and volunteers over the years, to support older people to live well and independently.
Though there is still, and should always be much to do, the organisation is in good shape and the time is right for me to move on. Whilst I shall miss being part of the charity's future, I am looking forward to my own new challenges and opportunities.
I am delighted to be leaving the role of Chief Executive in the enthusiastic and capable hands of Melanie Wicklen."
Hazel Williams, Chair of the Board of Trustees, said:
"Gloria has been leading the team for many years and it is her skill in that role that has enabled us to stay 'ahead of the game' in a changing landscape of needs. She has continually helped to make partnerships and find funding so that life is improved for the elderly in Cambridgeshire and Peterborough. Our thanks go to you Gloria for your total commitment over the years and we will miss you."
The board of trustees, staff and volunteers welcome the appointment of Melanie Wicklen, who has been with the organisation for over ten years and takes over the role from 1st November. Melanie said she was "incredibly honoured" to take on the role, adding;
"We are proud of the achievements over the years and wish to build on all our successes, recognising changing environments and needs, always ensuring we reflect on our roots and values, working with and for older people in the Cambridgeshire and Peterborough area."
At our Autumn General meeting, on 23rd October, Gloria was presented with flowers. There was also a retirement party for work colleagues on 29th October, where further gifts were given and ofcourse, a retirement celebration cake!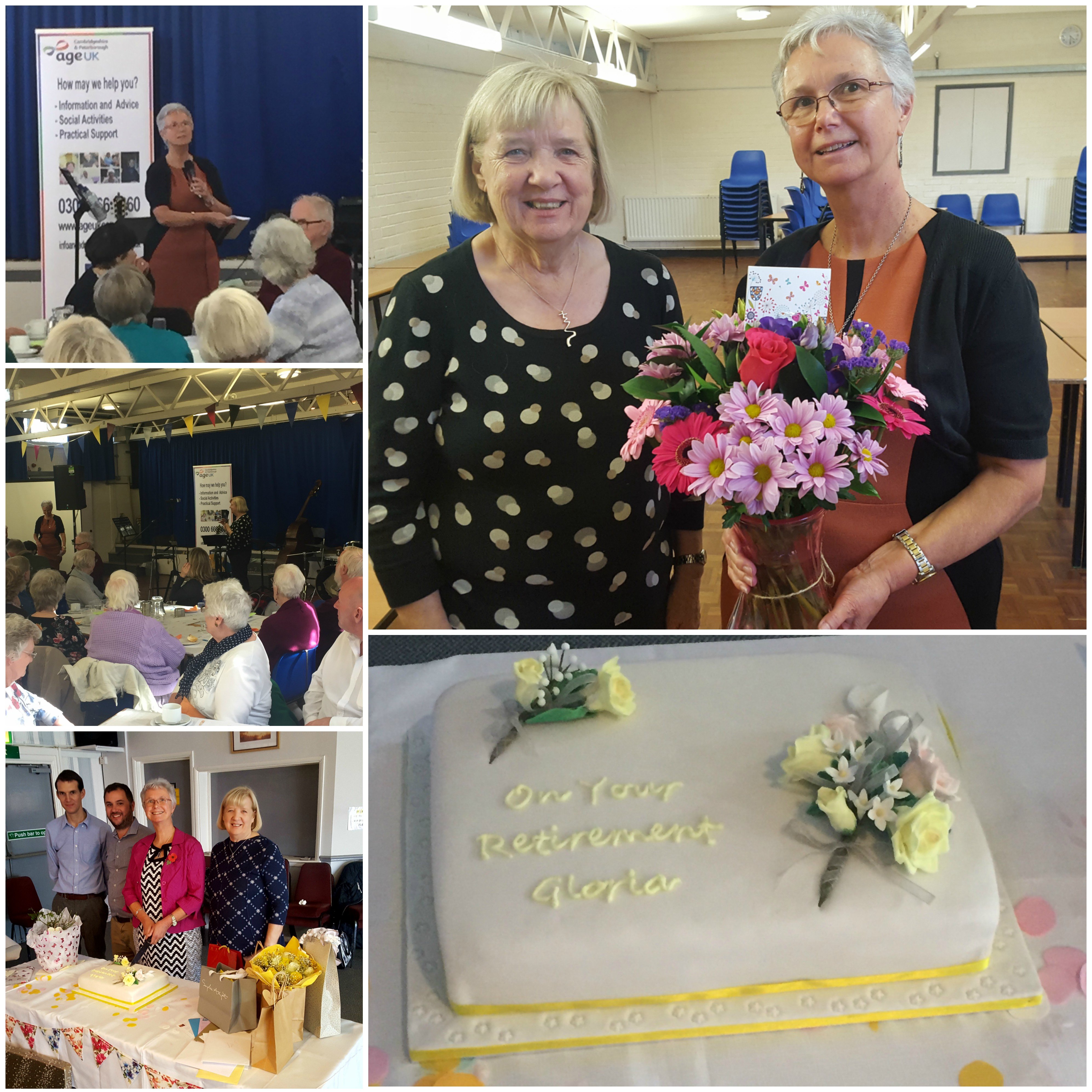 Gloria Culyer (holding flowers) with Hazel Williams, Chair of Trustees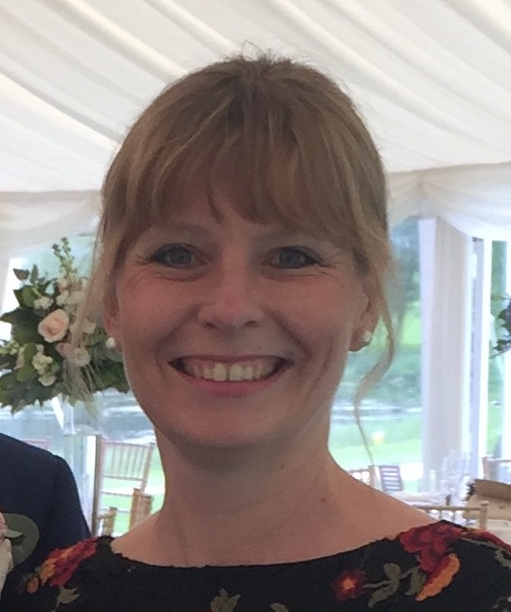 Melanie Wicklen