Spring Meeting 2018
Published on 20 April 2018 12:36 PM
Thank you to everyone who came to our Spring Meeting on 18th April. It was a warm, sunny day and a pleasure to be at Abbotts Ripton Village Hall looking out over the fields and woodland.
Beverley Young, Communications and Campaigns Manager, spoke about the many opportunities we have within Age UK Cambridgeshire and Peterborough to volunteer, describing the variety of roles and the services the volunteer opportunity would support. Whatever your preference for volunteering whether it be in a group situation, or on a one to one basis, in the office, in the community or at home, communicating face to face, via media or on the telephone, there is an opportunity to engage with us as a volunteer and support our vital services to help older people and their carers.
The audience gave a show of hands and it seemed that everyone had at some time in their life volunteered in some capacity. The reasons given were: enjoyment, makes you feel good, share knowledge, meet new people, learn new things, keep busy, be helpful, give something back. Research has also shown that people who volunteer are healthier and have improved wellbeing. For some people it is also a way of gaining experience and to improve a C.V.
If you wish to enjoy all these benefits take a look at the volunteer role descriptions HERE.
Beverley then introduced a taster art workshop session. Age UK research has shown that creative and cultural participation was the largest contributor of individual indicators to wellbeing in later life. With this in mind Age UK Cambridgeshire and Peterborough would like to gather together various forms of art and creativity from older people, with a view to holding an exhibition, later this year or in the Spring of 2019. Beverley gave instructions and invited the audience to create a Zentangle or 'Roll a Picasso'. The audience had great fun taking part.
If you are over 60yrs and would like to submit some art for the exhibition please contact adminservices@ageukcap.org.uk
If you are a creative artist and happy to volunteer to help us wither run workshops or with the exhibition, you can read further HERE and please contact adminservices@ageukcap.org.uk
Tea, coffee , juice and cakes were then served by our staff waiting tables and an opportunity to have a chat.
The afternoon continued with a talk from Brian Hay from The Shed Association – Wisbech Shedders and Fixers. It was very interesting to hear about the origins of the movement (from Australia, Men in Sheds Project) and what is happening today and locally. The opportunity to share skills and be creative for men and women, with social and health benefits reducing isolation, loneliness and in empowering local communities. Brian had many people asking him questions after the event, interested in how to join or start their own Shed community.
More photographs from the event can be found on our Facebook page HERE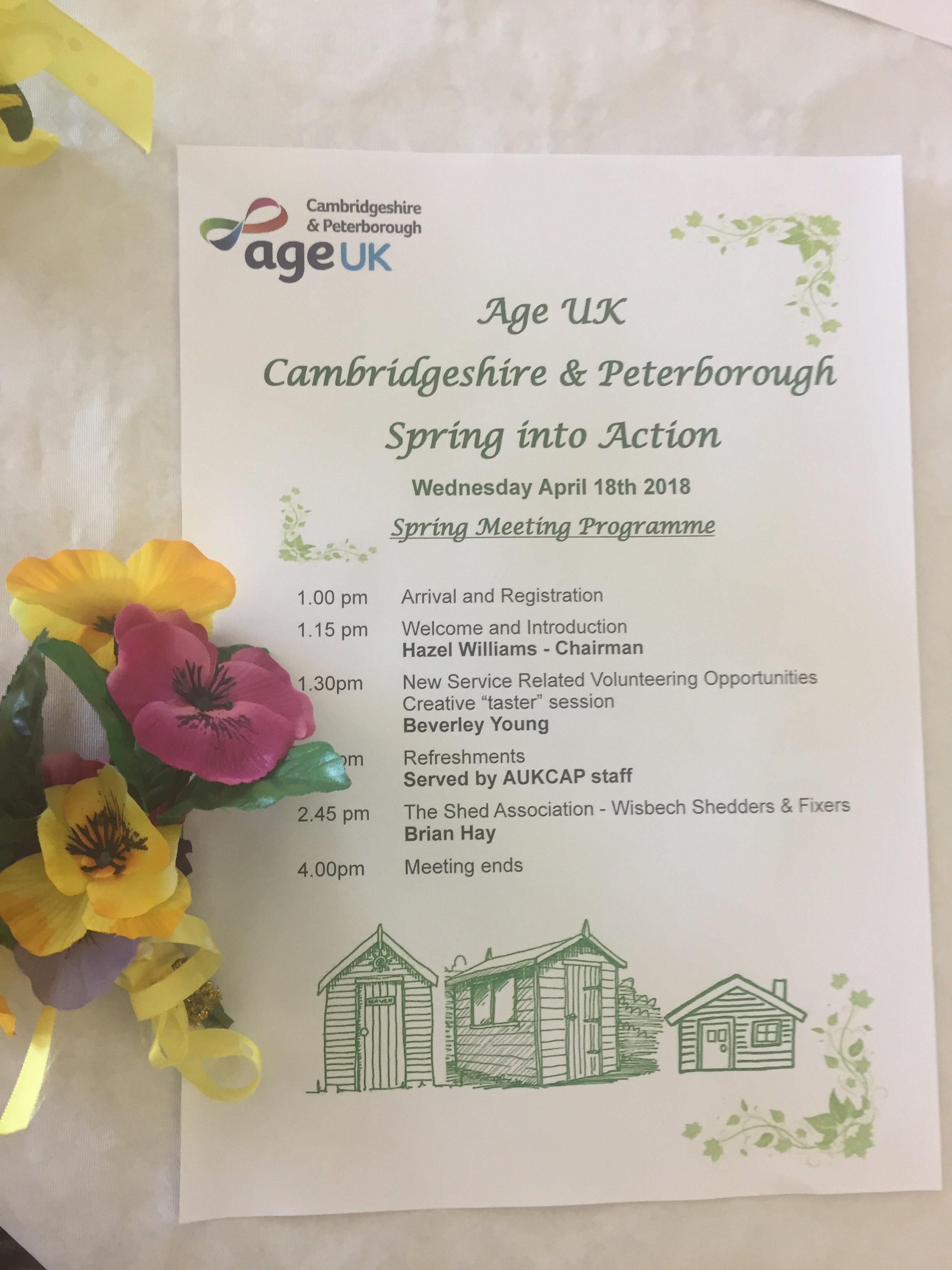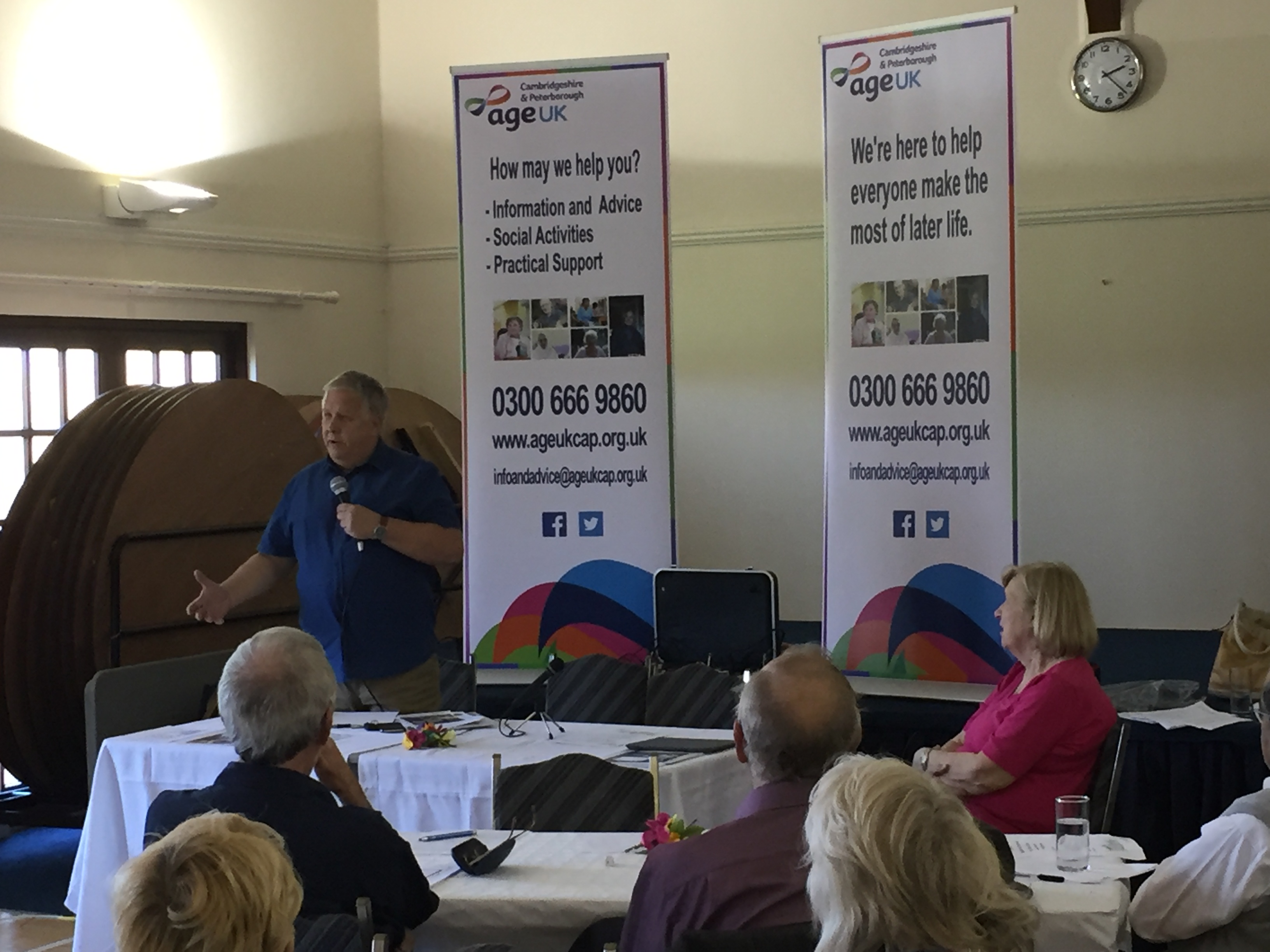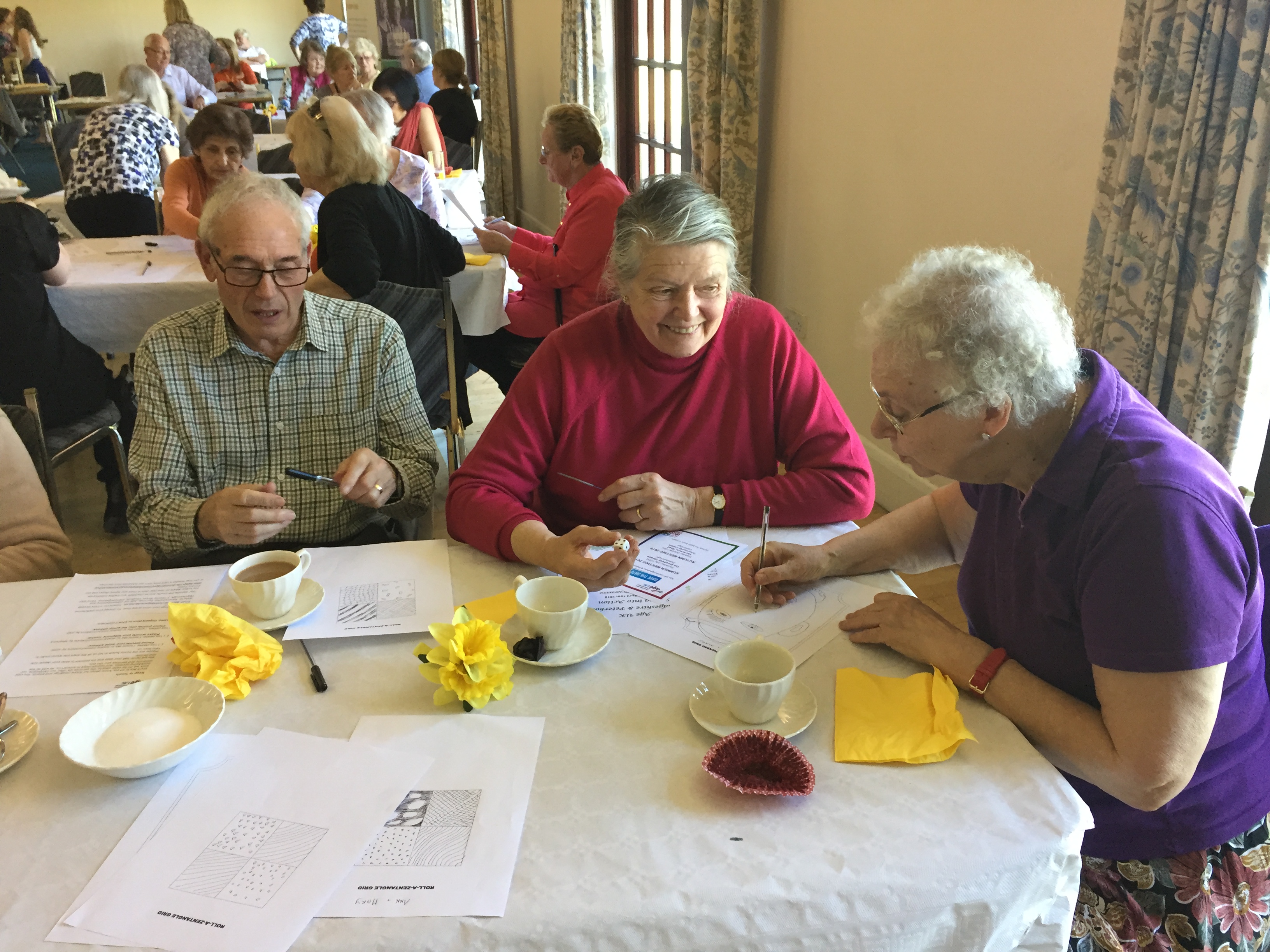 For a look at the invitation