Run for a Better Later Life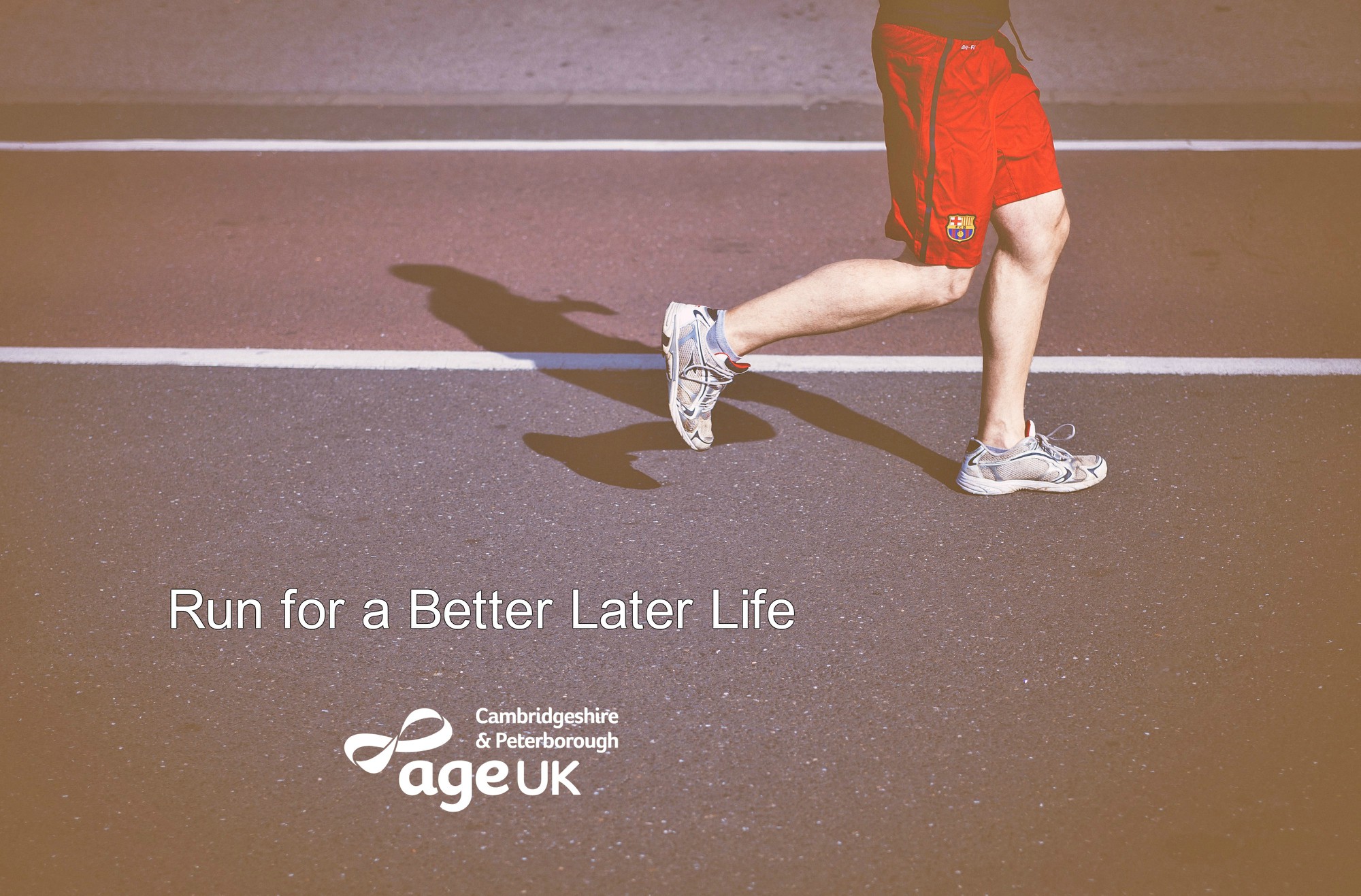 Published on 26 February 2020 03:39 PM
As part of our Five Year Strategy we are launching a fundraising campaign called Run for a Better Later Life. We will be joining running events and encouraging individuals and teams to run for us to raise money.
It is predicted that between 2008 and 2033 there will be a 44% increase in the number of 65-74 year olds living alone, a 38% increase in those aged 75-85 and a 145% increase in those aged 85+. Loneliness is a growing concern and has a significant negative impact on health and wellbeing.
The aging process naturally changes our physical, psychological and social abilities. Some people will need more support in later life than others to help with this. Our charity's mission is to provide a variety of services to meet those needs and to support general wellbeing so we can enjoy a better later life experience.
With your help, either running for us, or sponsoring someone who is running for us, we can raise vital funds to enable us to continue to be there for the 26,000 older people in Cambridgeshire and Peterborough we helped last year and to try to reach even more people in need.
Cambridgeshire Summer Run (the biggest closed road 10 mile run to the East of England!) is the first event in our Run for a Better Later Life campaign, look out for more in the future on our Activities and Events page.
Grab some friends and colleagues and start training today!
"Grow old along with me. The best is yet to be" Robert Browning
"Aging is not lost youth but a new stage of opportunity and strength" Betty Friedan
Join Cambridgeshire Summer Run 2020
Start Running. Start Fundraising. Start Building a Better Later Life