A Re-Fresh!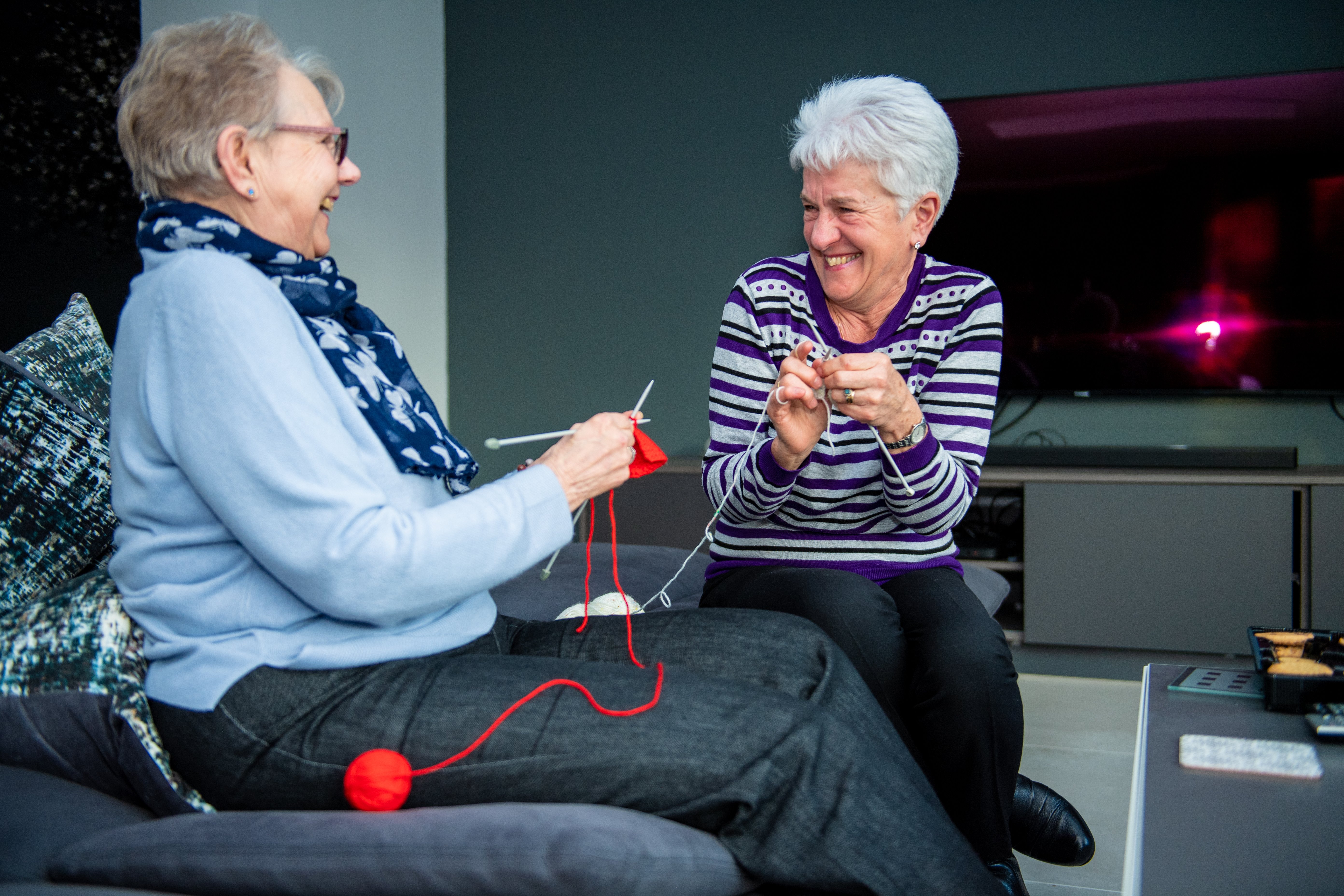 Published on 20 May 2019 12:00 AM
Over the last couple of years we have added a number of new services to the support we can offer to older people and have increased our reach, offering services in more locations.
We decided to review our publications and update the information. We continue to follow the DEEP (Dementia Engagement and Empowerment Project) guidelines in our aim to make all of our resources dementia accessible.
They say 'a picture is worth a thousand words'. Pictures can convey meaning and essence, sometimes more effectively than a description does. We have access to Age UK brand stock images, but we decided to add to this resource and create our own images library. Wishing to keep everything local, we called for volunteers to model for us.
We are very grateful to the Paston and Gunthorpe Friendship Club in Peterborough for volunteering and allowing us to attend the club and take photos. It's difficult to go about 'business as usual', when a photographer is snapping away!
We are also very grateful to individuals who came to a home environment setting so we could demonstrate, in images, our various home delivered services. Supporting informative text with relevant images is extremely useful in promoting our services and helping the reader to engage and understand the written words.
We acknowledge that it is a significant contribution to our charity to consent in allowing your image to be used in our marketing materials and we appreciate the support and enthusiasm of our volunteer models very much.
We also wish to thank Zest, a local communications business based in Peterborough, for their sponsorship (offering a generous discount on thier fees), giving us expert guidance and support in designing the new publications and taking the photography.
Our leaflets are coming into circulation now. Do look out for them! You can also download and print the leaflet you require from our index page HERE, or from each of the respective service pages on this website.
New Leaflets: Divided in to our Service Areas, using key colours from our Brand Guidlelines colour pallete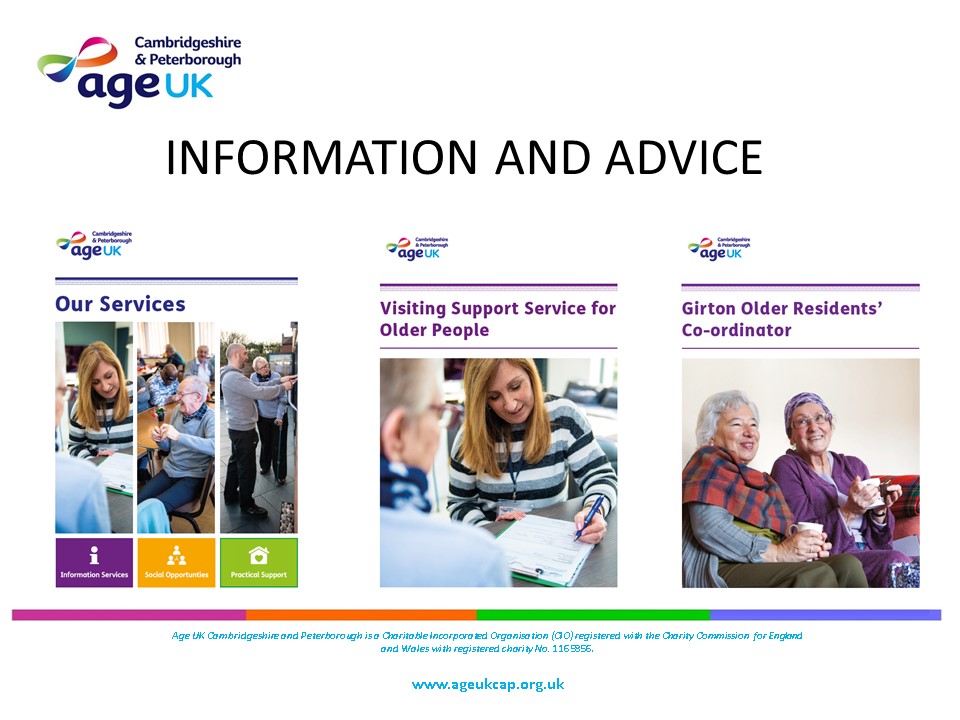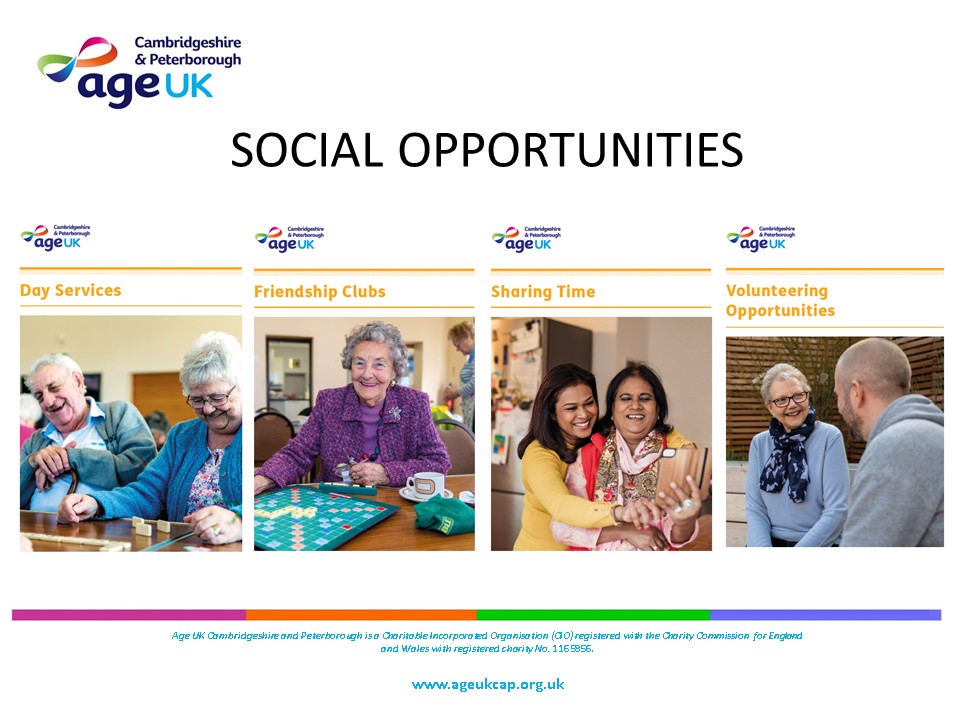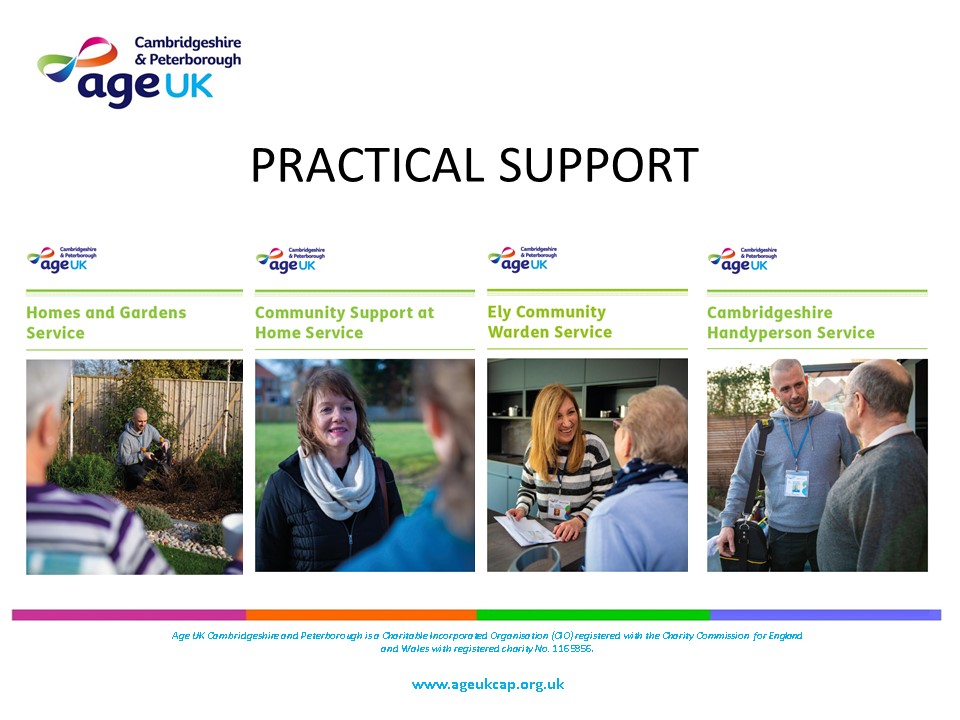 Our Models: