Celebrating Volunteers and Carers in June 2019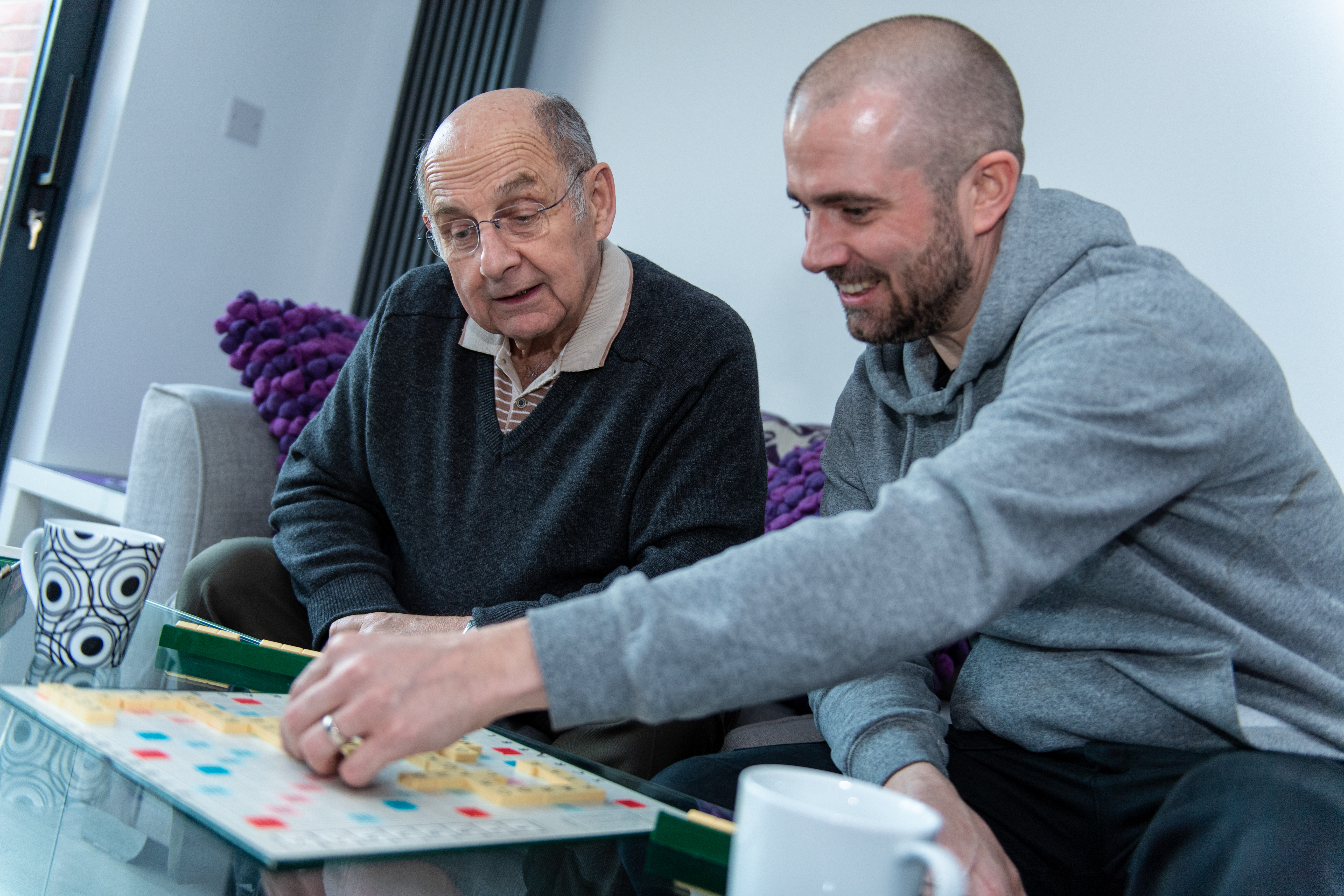 Published on 03 June 2019 05:54 PM
June is a month to recognize the contribution of others.
From 1st June to 7th it's Volunteers Week. A week in which we celebrate volunteers and say thank you to them. It's also a week to raise awareness about the benefits of becoming a volunteer and the diverse opportunities that are available.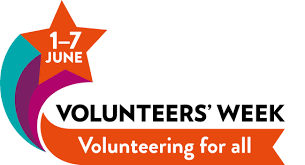 From 10th June to 16th it's Carers Week. A week to raise awareness of caring, highlight the challenges carers face and recognize the contribution they make to families and communities.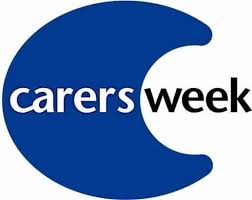 At Age UK Cambridgeshire and Peterborough (Age UK CAP, for short!) we support thousands of volunteers and carers each year, so June is a great month of celebration and an opportunity to say an ENOURMOUS THANK YOU.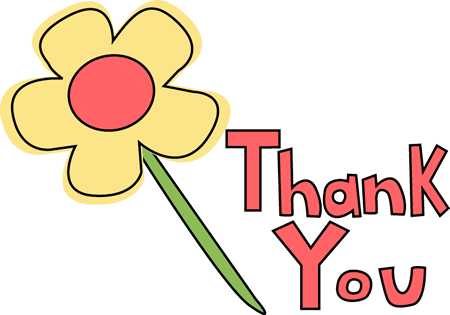 Carers and volunteers have many similarities. Both give their time to help others. Both do so often with little recognition for their contribution. Both are making vital contributions. Without volunteers Age UK CAP would not be able to provide many of our services. Many of our volunteer roles provide carers with some support. We have volunteer support in our Day Services, where older loved ones can spend the day, whilst carers have some time to themselves secure in the knowledge their loved ones are safe with us in a stimulating environment and where that person also has the opportunity to make friends. The majority of our volunteers are with our Sharing Time Service. These volunteers make a weekly home visit offering companionship to an older person who is lonely or socially isolated. Family carers may not live close by, or have other commitments and knowing a volunteer is popping in, gives a carer some piece of mind.
Sometimes when the person being cared for passes away the carer can become very lonely. The skills developed in caring are of great benefit to many organisations and there are lots volunteering opportunities, which can help reduce loneliness and give back a sense of purpose.
So to all Volunteer Carers and Carer Volunteers well done and thank you again from everyone at Age UK Cambridgeshire and Peterborough.
Some of the feedback we've had:
"The service is fantastic and my mum's 'friend' has made her life so much better." (Sharing Time)
"I only come here for a few hours, but I feel I have achieved something in my life. They did a great job of looking after my husband as a service user a few years ago, so I thought I would come and volunteer." Day Club volunteer
" My mum goes to your day centre twice a week, which frees me up. Mum has dementia, I only live a few doors down and care for Mum most days. I have MS (multiple sclerosis) myself and when Mum is at the day centre I can rest or potter about in the garden, depending on how I'm doing that day. It also means I get to spend time with my own daughter and granddaughter, they come round and take me out for the day which does me a lot of good." (carer)
"I have benefitted from volunteering as much as any of those I've telephoned. I've looked forward to coming to the office to make the calls, chat and see all the staff. After my husband died I wanted to continue helping others." (Sharing Time Telephone Contact Caller)
Thank You to Linda Green, one of our many valued volunteers, who sent us the below piece and has allowed us to share her story with you.
My reasons for being a Volunteer
My name is Linda Green, I am 73 years of age. I live in Peterborough and I have two children and 5 grandchildren, but only my daughter lives nearby.
I decided to be a volunteer, amongst other pursuits, a few months after losing my long term partner four and half years ago. I felt lost, I needed to do something and knew I had more to give.
I have now been volunteering for Age UK Cambridgeshire and Peterborough, for about 4 years. Initially, I worked in the office at The Lindens in Peterborough, in the gardening service helping with administration. I then branched out (excuse the pun!) and became a Befriender as well, (now known as a Sharing Time volunteer.) There was a big campaign in the media and locally about loneliness and I wanted to help. Three and half years later I am still a befriender, and enjoy it very much. I know the lady I visit enjoys my company, and looks forward to our weekly meet ups. We get on really well, and I feel happy knowing she is benefitting from our friendship. She also, knows that I am on the other end of the phone if she wants a chat or needs anything.
Volunteering has given me great benefits. It has particularly, given me back my confidence, purpose and self-esteem, which I was lacking mainly due to my bereavement. I felt, because of my age (although I do feel young for my years), and having a disability, redundant, not really needed anymore especially as not having anyone to care for.
I recommend to anyone who is looking for something more in their life, to think about being a volunteer. The rewards you receive are far greater than what you give. I think the new name of Sharing Time is much better. I am not a befriender – I have made a new friend and we share our time enjoying that friendship with each other. I have met a person I would not have otherwise known. I have met staff and volunteers and taken part in training and social gathering I would not have done.
Even if you only have an hour a week, it would benefit someone, somewhere, and yourself. The process of applying is simple. I had an informal interview to discuss what my interests are to see what sort of voluntary work would be suited to me. I completed an application and after reference checks and some interesting and informative training I started my new journey of volunteering for Age UK Cambridgeshire and Peterborough. I hope to continue for many years. It's part of my life and a delight!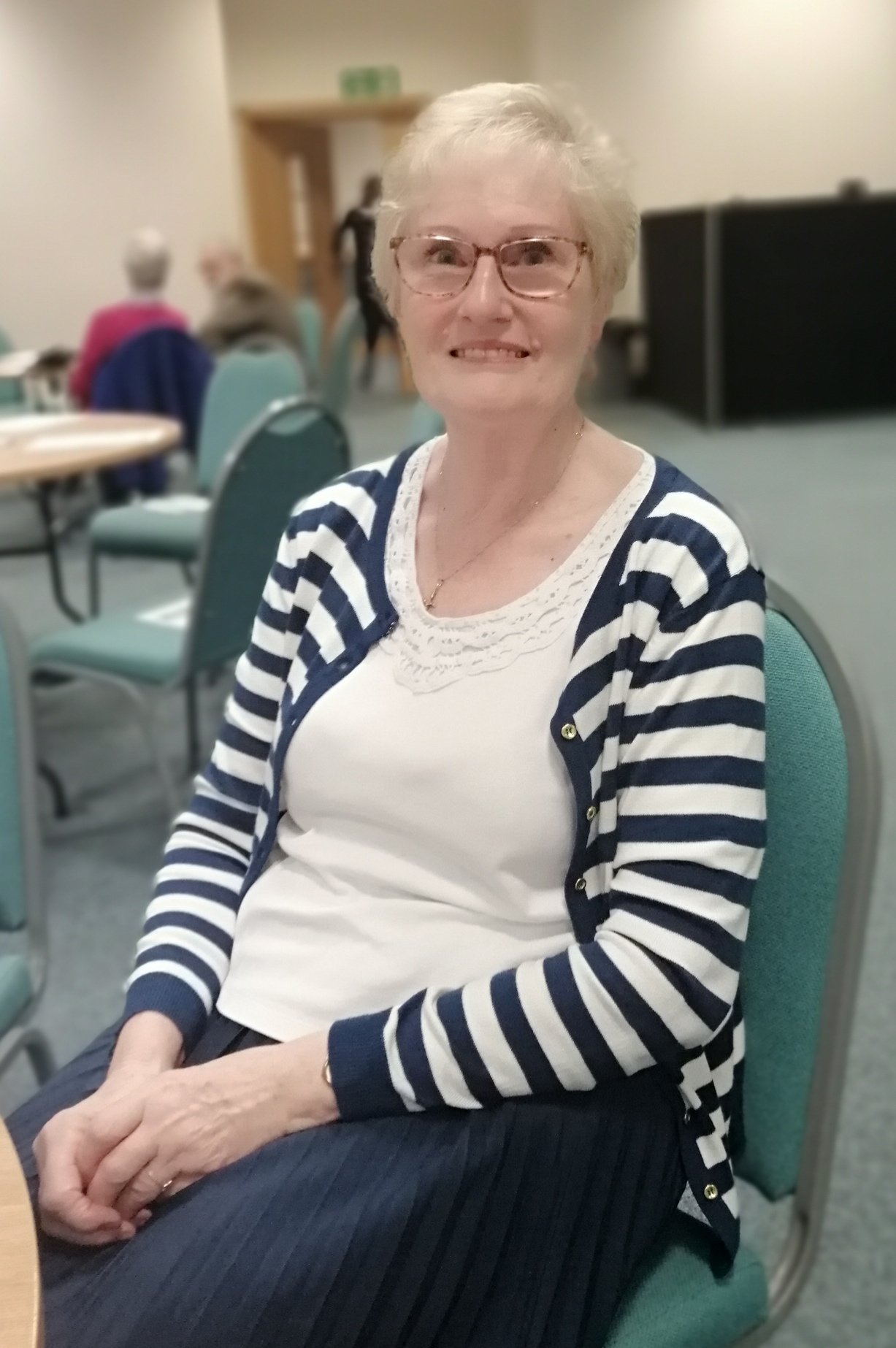 Linda Green