Spring Forward Together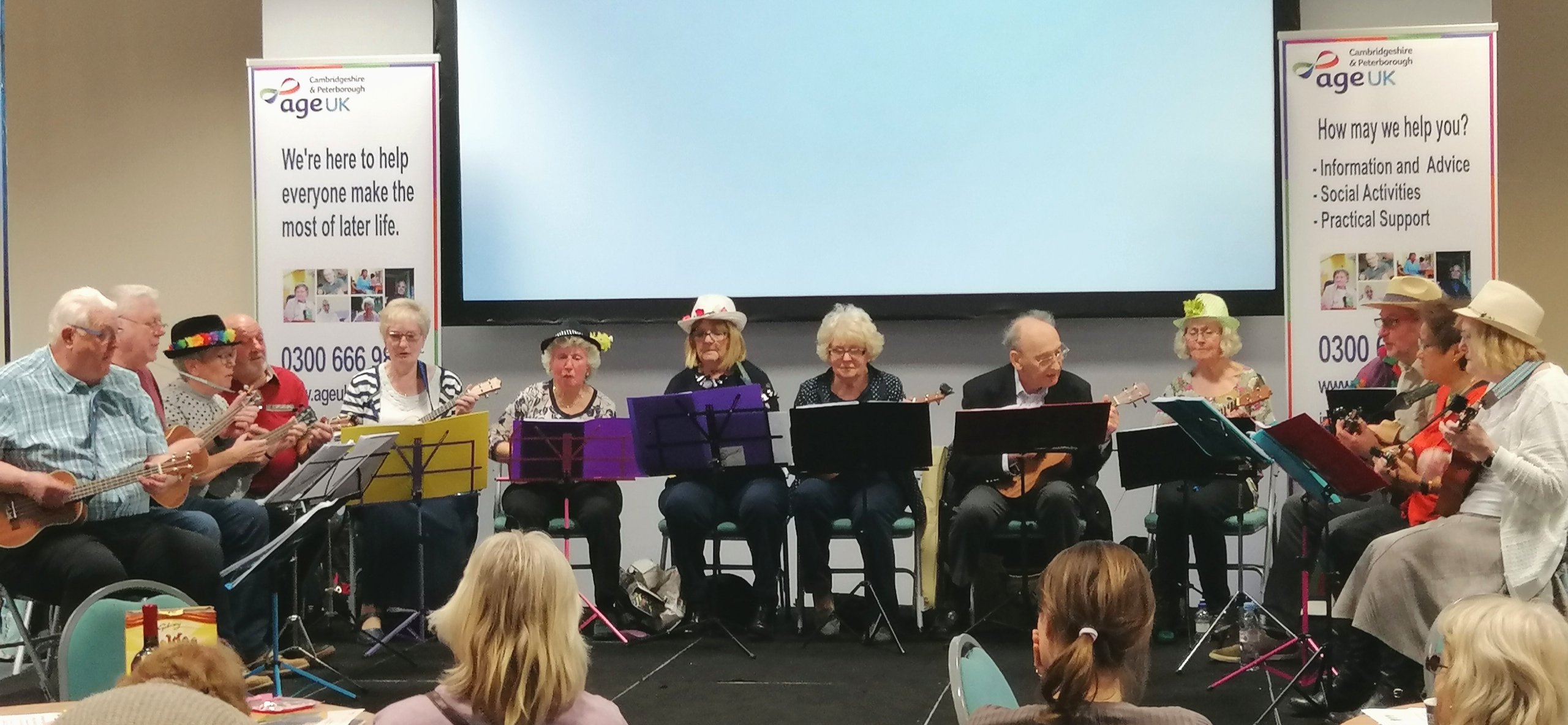 Published on 16 April 2019 09:52 AM
What a fabulous meeting we enjoyed on 10th April at the Kingsgate Centre, Peterborough. Thank you to everyone who came. Our meetings are only a success because of your support, interest and participation.
Hazel Williams, Chair of Trustees, welcomed everyone and introduce Caroline Vinall from the Diocese of Ely. Caroline presented details about The Lent Challenge, a partnership between Age UK Cambridgeshire and Peterborough and the Diocese. The Diocese wish to engage with social action projects, promoting 'courageous advocacy'. Bishop Stephen's Lent Challenge is called 'When I'm 64'. During the four week period of Lent, there is a clear focus upon intergenerational work and promoting the needs of older people. A variety of activities is being delivered in the schools and local communities, to include sharing skills between young and old.
Activities such as:
Afternoon Tea
Generations Quiz
Local care home visit
Living History
Memory box
Decades Party
How has life changed since…(looking back)
What might life be like in…(looking forward- aging)
Sharing skills – Big Knit hats
Social media has been part of the campaign using #LentaHand on Twitter and Facebook.
More details can be read below in the Press Release* given in March. There will be an evaluation to follow. An exhibition will take place at Ely Cathedral in the summer.
The Lent Challenge continues our campaigning this year to promote an Intergenerational Programme**(see below).
Staff served beverages and the raffle raised £102. Thank you to everyone who donated a prize and bought tickets.
After the break Beverley Young, Communications and Campaigns Manager, spoke about the launch of Age UK Cambridgeshire and Peterborough's new look leaflets. Spring is a period of renewal and growth and we have refreshed our services information brochures. Beverley presented the new publications giving thanks to all the volunteer models who consented to be photographed and allow their images to be used in our marketing materials. Supporting informative text with relevant images is extremely useful in promoting our services and helping the reader to engage and understand the written words. We have been able to create our own images library as a result of the support and enthusiasm of our volunteer models.
Peterborough U3A Ukulele Band then entertained us. Singing and playing a variety of songs and tunes, with many of the audience enjoying a sing-a-long. The band spokesperson told us about their group and encouraged everyone to pursue an interest and investigate what clubs and groups they may wish to join. Clearly the band get great enjoyment from meeting, practicing and making friendships in their group.
We are supporting the national Age UK campaign to save free TV licences for older people and a hard copy petition was circulated. You can still sign the petition here. https://www.ageuk.org.uk/our-impact/campaigning/save-free-tv-for-older-people/
Please SAVE THE DATE – for our next meetings and do come along and join us!
Summer Meeting: Thursday 18th July at Abbotts Ripton Village Hall, Hunts
Autumn Meeting: Monday 14th October at The Meadows Community Centre, Cambridge
More photographs from the event can be viewed on our Facebook Page https://www.facebook.com/AgeUKCAP/
.............................................................................................................................................................................
*Press release: Bishop Stephen issues schools' challenge
Eighty-five church schools across Cambridgeshire will be promoting positive inter-generational partnerships for the next four weeks as part of the annual Lent Challenge in conjunction with Age UK Cambridgeshire and Peterborough.
Taking inspiration from four key bible stories, pupils across the county will be engaging in practical projects to give their time, talents and treasures to the elderly in our communities.
Launching the Lent Challenge 2019 at St Mary's CE primary academy in Ely, Archdeacon of Cambridge, the Venerable Dr Alex Hughes was delighted with how the launch had been received. "The combination of the wonderful choir and children singing worship music, lovely responses to questions in assembly and the cross-generational interactions over tea and cake made the launch of the Bishop's Lent Challenge a pleasure to attend"
Chair of Trustees for Age UK Cambridgeshire and Peterborough, Hazel Williams said, "We are delighted to have the opportunity to promote understanding across the generations with Diocese of Ely schools. Children can learn so much from older people and vice versa. It is fantastic that the Lent Challenge is encouraging such dialogue and partnership."
Lent Challenge submissions from schools will be exhibited in the South Transept of Ely Cathedral between 24th June – 5th July 2019 in a public exhibition.
For more information about the Lent Challenge, see http://www.elyeducation.org/main/?page_id=1244 and for more information about the work of Age UK Cambridgeshire and Peterborough, see www.ageukcap.org.uk
..............................................................................................................................................................................
**This year our campaign theme is to promote an Intergenerational Programme. That is activities to increase, support, encourage cooperation, raise awareness, interaction or exchange between generations. It involves sharing skills, knowledge and experiences between old and young. To help to reduce inaccurate stereo types by providing resources and opportunities for older and younger people to develop relationships with one another. This helps to build a sense of personal and society identity and to encourage tolerance. Individuals of all ages acquire skills and knowledge as they age, but also attitudes and values from daily experience and influences. Our campaign this year is to create opportunities for different generations to share and enjoy experiences together, to influence perceptions and promote that age needn't cause generational barriers.
Photographs from our spring meeting: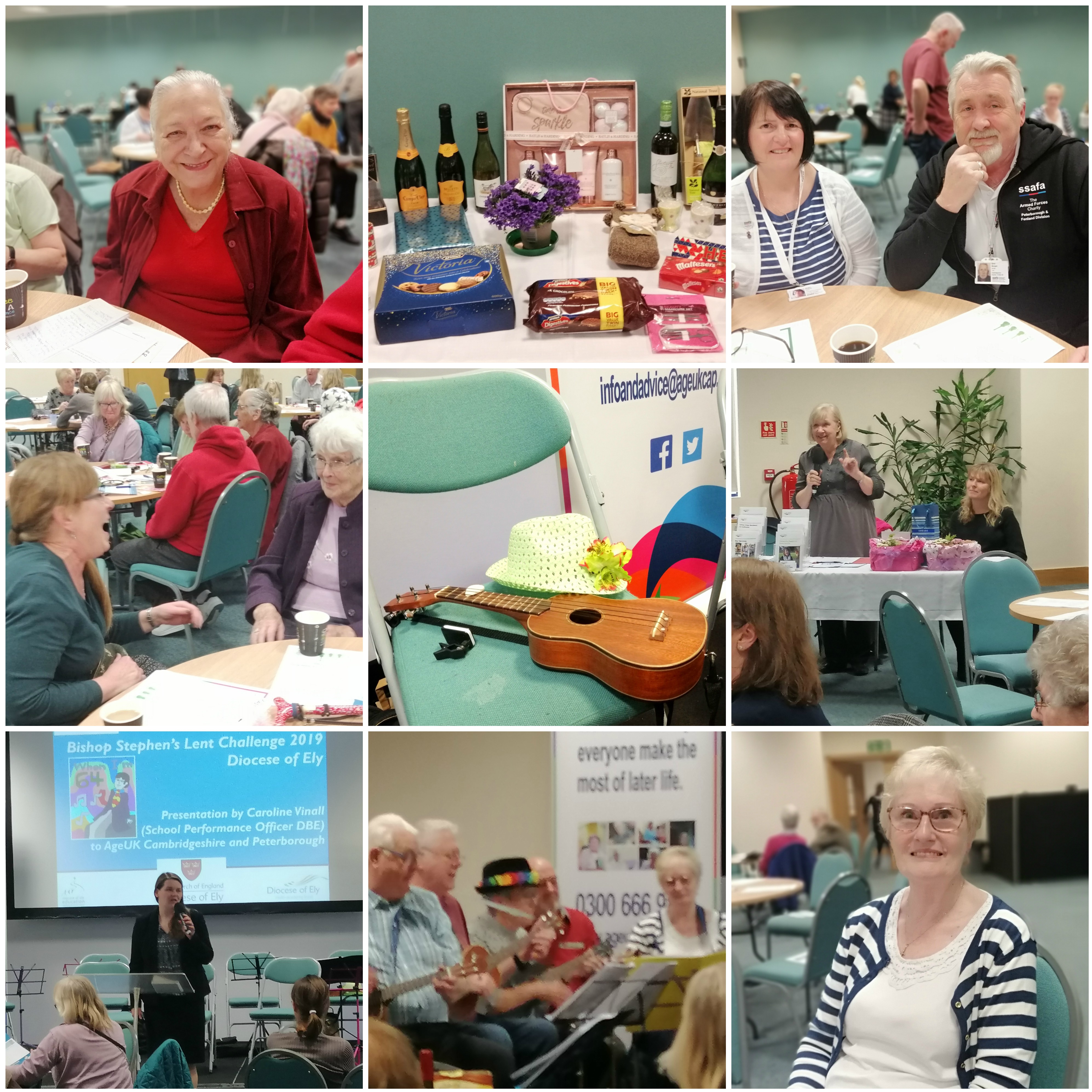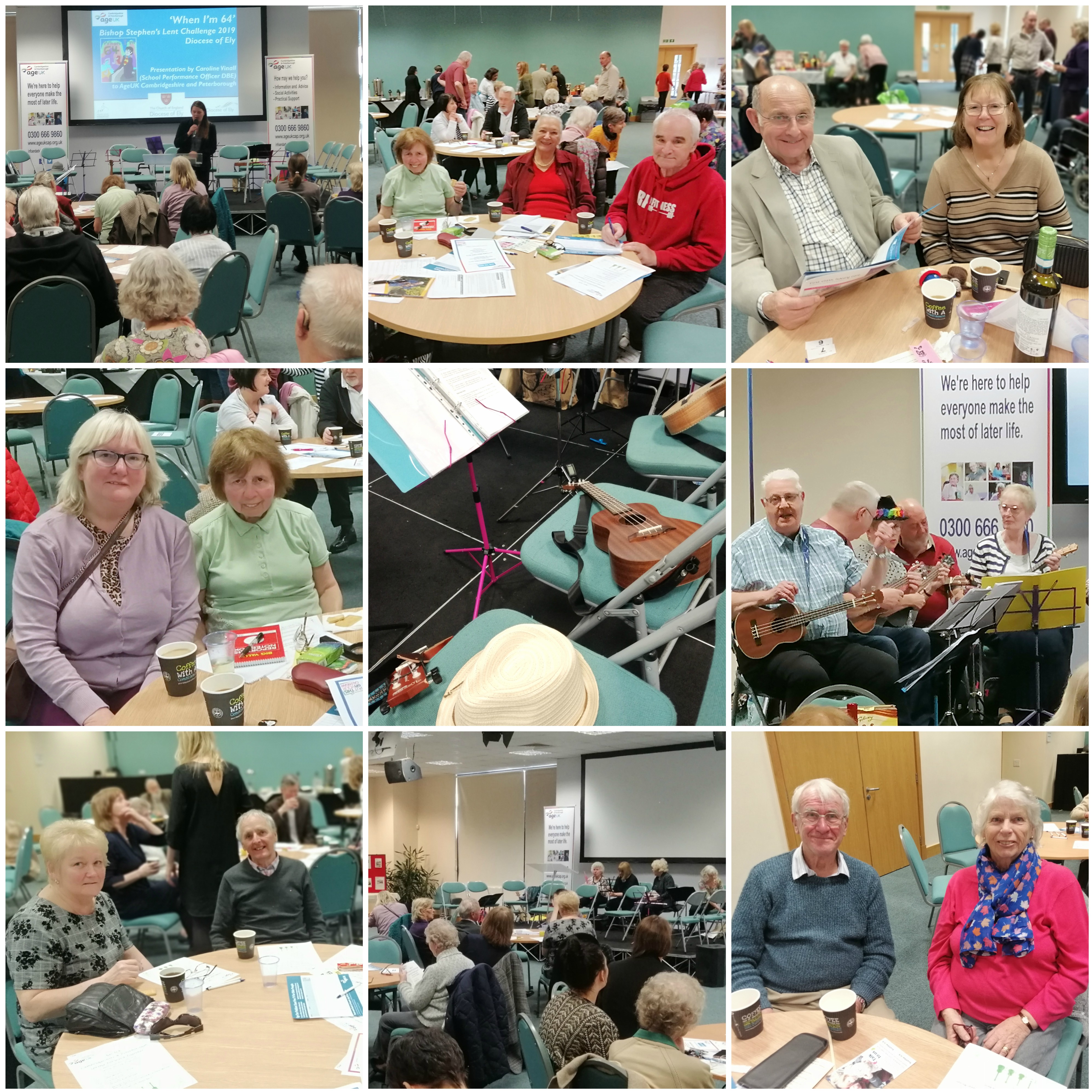 Images of The Lent Challenge on social media: