Hopkins Homes Charity Vote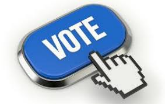 Published on 28 June 2021 01:07 PM
** NEWS UPDATE **
We're delighted to announce that we were voted into 2nd place and have been awarded with a donation of £2,000 from Hopkins Homes.
Thank you to everyone who voted for us and to Joshua Hopkins, of the Hopkins Charitable Fund. Congratulations Cambridge Housing Society who came first and STARS, who came third.
VOTING NOW CLOSED
Please vote for us. Your vote will help us to secure funding for our Telephone Befriending Service.
We've been shortlisted for developer Hopkins Homes' Cambridgeshire Charity Vote and you can vote to help us win! The winning charity will receive a £7000 donation, with 2nd receiving £2000 and 3rd £1000. Voting opens on 28th June will run until 5pm Friday 16 July. All you need to do is enter your postcode. The results will be announced soon after 16th July.
Please follow THIS LINK and give us a vote to help us win.
If we are lucky enough to receive a donation, all the money will be spent to support our Telephone Befriending Service. This service was set up in response to the pandemic and the devastating effect lockdown had in increasing isolation and loneliness. Many older people already felt isolated or lonely and the pandemic exasperated these, removing what little contact people did have.
Communities reacted wonderfully and we had many offers of help, so we were able to match new volunteers recruited, to older people who contacted us asking for support. We obtained covid grants and would now like to continue to offer the service beyond the emergency pandemic measures taken. The service has proved to be extremely popular and appreciated by both parties, who enjoy their catch-ups with each other and chats.
Impact on Health
Loneliness can have a significant impact on our mental wellbeing. Depression, anxiety, feeling unable to cope, tired and loss of motivation to do anything can result from feeling lonely. Mental health and physical health are interlinked, and research has shown that loneliness can have as detrimental effect on your health as smoking 15 cigarettes day.
At AUKCAP we strive to reduce the impacts of isolation and loneliness and we offer a number of services to encourage and support social connections. By voting for us, you can help us to continue a positive outcome from the covid legacy. FOLLOW THE LINK NOW AND PLEASE VOTE FOR US
Beverley Young AUKCAP Campaigns Manager said "The vote is a fantastic opportunity for us to galvanise support from local residents for our work. We welcome any additional funding and should we be awarded the £7,000 donation it will make an enormous difference to our commitment to reduce isolation and loneliness throughout Cambridgeshire and Peterborough. Our Telephone Befriending Service currently supports weekly contacts between 131 matched volunteers and older people. Just think about it – 131 people each week feel less lonely as they receive a friendly phone call and know they have someone to talk to, share worries, share interests, share a laugh. We hope to be able to grow the service as we know there are many more people who feel lonely."
Joshua Hopkins of the Hopkins Charitable Fund said: "Covid has had a significant impact on the work of charities, both in terms of their levels of fundraising and the increase in demand for their services.
"During the pandemic we've been working with charities throughout East Anglia to help them continue some of the essential services they offer in the community. The vote is an opportunity for the public to choose which charity they would like to see receive an extra funding boost. All the shortlisted charities offer important services to their communities and I wish them all the best of luck."
Hopkins Homes Charity Vote
Vote for AUKCAP Telephone Befriending Service - Helping to Reduce Loneliness
Research on Loneliness
Loneliness is a major public health concern