Later Life Assembly:  Friday 11th October, Gifford Lea, Tattenhall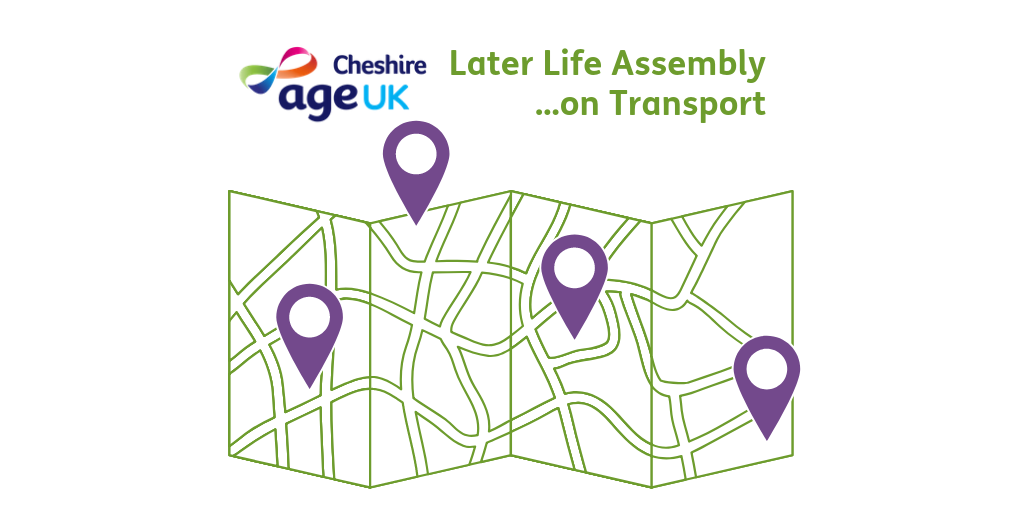 Published on 23 September 2019 02:30 PM
What do we want to achieve?
We want people in later life to be actively engaged in making positive change happen. We want local people to be informing local and national campaigns, consultations and decisions. We want to facilitate people being involved in activism and co-production of services that impact on later life experiences.
We want to support a programme of local activism, building on the strength, knowledge, skills, and influence of individuals and groups.
What is a 'Later Life Assembly'?
We want to host a space where people can meet, quarterly, share some food together and learn about how they can make a positive change for themselves and other people in later life. We want to use the gatherings to inform individuals about the campaigns that national Age UK is running and how to get involved. We also want to support local activities on local issues. This could be as simple as signing a petition, sharing a social media post or writing a letter, right up to meeting with decision-makers to try and encourage them to consider older people more carefully.
What is the ethos of a 'Later Life Assembly'?
We want each 'Later Life Assembly' to take an approach that builds on the gifts of our hearts, heads and hands in our communities in Cheshire.
The assemblies will begin with the following set of principles:
Everyone has gifts: Each person in a community has something to contribute.
Relationships build a community: People must be connected in order for communities to develop.
People in later life at the centre: People in later life should be viewed as actors—not recipients—in developing what they want and need.
Leaders involve others: Communities develop most strongly when it involves a broad base of community action.
People care: Actively listening to people's interests, wants and needs prevents apathy.
Listen: Decisions should come from conversations where people are heard.
Ask: Asking for ideas is more sustainable than giving solutions.
Inside-out organisation: Local community members are in control.
Institutions serve the community: Institutional leaders should create opportunities for community-member involvement, then "step back."
When will each 'Later Life Assembly' first meet?
We held the first, pilot, 'Later Life Assembly' on 29th May 2019 in Chester and ultimately, we want to set up a 'Later Life Assembly' every quarter in…
Chester
Northwich & Winsford
Rural
Ellesmere Port & Neston
Frodsham.
How can I find out more to support Chester's 'Later Life Assembly'?
Our CEO – Dale - would really like to speak to you if you are interested and would like to find out more. He can be contacted on 01606 305030 or by e-mail at dale.maskell@ageukcheshire.org.uk.
How will we hear about the work of each 'Later Life Assembly!'?
As the meetings of the assembly approach, we will use our website, Facebook and Twitter to keep people updated. We will also contact people via e-mail or letter where they have chosen this as their preference and asked us to keep in touch.
What are you waiting for? Get involved!
Friday 11th October 11:00 - 2:00pm, Gifford Lea Retirement Village, Good Street, Tattenhall, Cheshire CH3 9FQ