What's Growing in Crewe
Published on 04 October 2023 11:19 AM
The Green Connections project is officially up and running and Green Connections Coordinator, Bethany, has been up to all sorts since the start of the year! Plenty of garden projects have been completed and local partnerships have been made.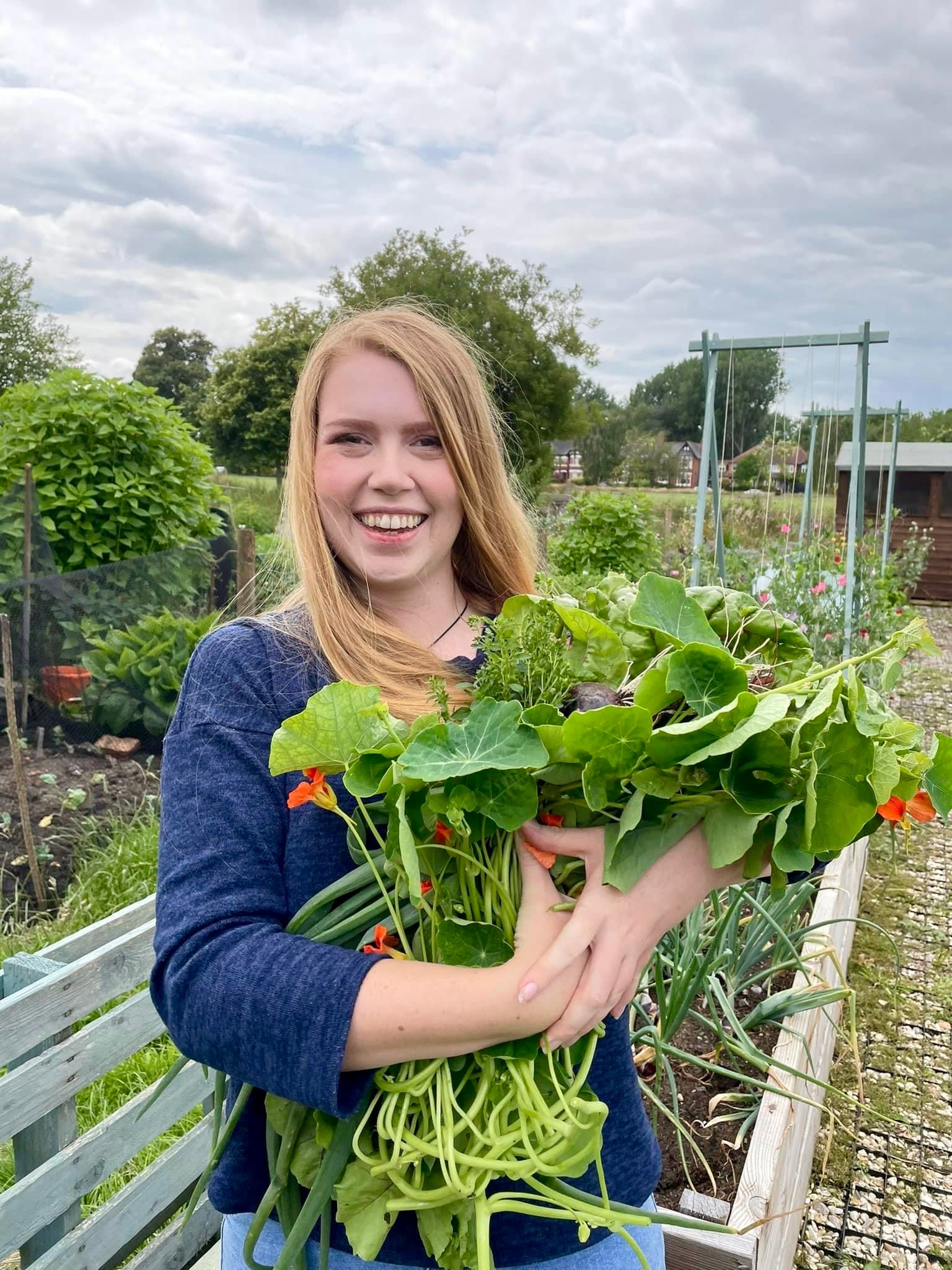 Bethany - Green Connections Coordinator
Spring/Summer
The start of the year saw the project open for referrals. I had lots of lovely people express their interest in the project, resulting in a number of garden projects being completed. I've helped clients to complete their summer weeding, trimmed plenty of hedges and pruned a number of roses! I have prepared a few vegetable beds ready for summer planting, given out bird boxes, hedgehog houses and bug hotels and created lots of wildlife friendly flower planters. I've had really positive feedback so far, with one lady saying she 'hasn't been this happy in years'.
Autumn/Winter
As we approach the autumn/winter months I know people might be a little less enthusiastic about getting outdoors, but there's still plenty that can be done! Seasonal flower planters, wildflower seed sowing and planting spring bulbs are all garden jobs for the colder months. Not to mention working with our partners to support them with their autumn/winter events. I have lots of ideas ready for the rest of the year, so watch this space!
The New Year
2024 is looking like an amazing year with lots of potential. I've made lots of connections and partnerships with other local green projects so it'll be great to work more with them. I'm also hoping to have a group of volunteers who can help to deliver the service and support the project going forward. The ultimate goal is to reach as many people as possible in Crewe to help them to connect with nature and their local communities, so there's lots to do!
Find us on social media
We have recently joined Facebook and Instagram so please give us a follow!
Facebook: Green Connections - Age UK Cheshire Facebook
Instagram: @green_connections_aukc https://www.instagram.com/green_connections_aukc/