A new focus for our Arts Programme
Published on 11 September 2018 04:14 PM
This year, we are running Wear Purple Art sessions that have been developed with a personal emphasis - in our 'You are Special' programme. It is intended to show the value of individuals as well as genuine interest in their lives, the result combining creativity in a relevant and fun environment.
This got off to a flying start at our day centre group, Hollymere, in Ellesmere Port, with the members exploring the meaning of their names and developing these in to a piece of artwork that they could be proud of
Hilda - a proud owner of the name Hilda for 95 years!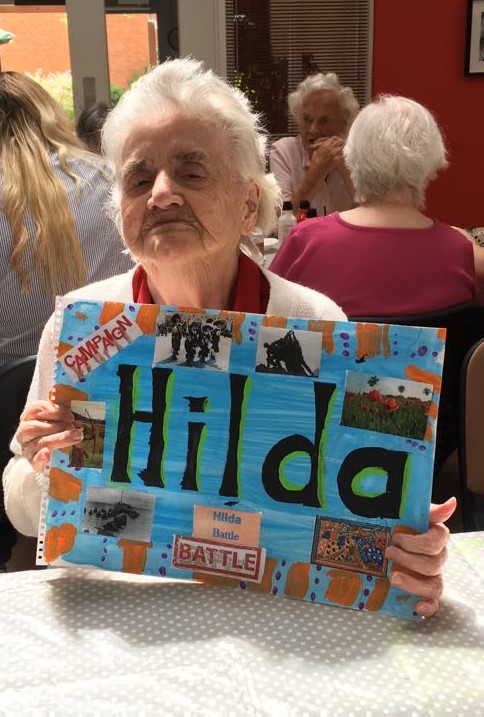 Vivienne Saddler, Wear Purple Arts Coordinator commented: "I was encouraged to see how many got involved and so pleased to see many adding their own creative spin to their work, and this was from some that said that they couldn't do it at the beginning! The fun banter evolving around their names added to the socialising aspect."
The new programme has received a lot of interest so far from care homes, day services and a local hospital.
Plus, there will be a community event this autumn in Elton. The 'Lest we forget, 100 years' art project, is partnered with and will be running weekly at Elton Primary School (Wednesday 3rd October -7th November) - bringing old and young together to produce a first world war memorial art installation. For more information, please contact Vivienne by email at vivienne.saddler@ageukcheshire.org.uk or call 07855 868543