The reality of COVID-19
Published on 29 June 2021 10:26 AM
Danni Smith, CET Assistant, caught up with InTouch Support Worker Sue, about her time working with some of the most vulnerable members of the community during COVID-19.
InTouch Service works on the very raw materials of the power of listening. Exploring options and choices, and the very difficult issues that are brought to the service. I use, at this point, the metaphor of the undecorated room that is stripped to the bare plaster. There feels the need to repair the plaster to set a foundation before you can paint and wall paper the room.
March 2020 brought a different level of experience to the world in the form of the new disease, COVID-19.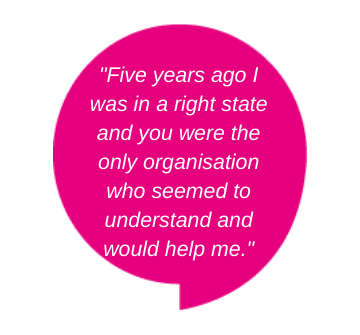 Reflectively I now look back on the time the world changed on so many levels. Over the months we have been processing new language of 'social distancing', 'self-isolation' and 'furlough'. It has been a mixture of confusion and chaos!
For me to use the word 'normal' now is not part of my vocabulary. COVID-19 has been dictated by its mutation and how it's so contagious that we are continuously learning to adjust.
The reality now is human contact is the very thing we are asked to avoid as our health could be potentially harmed through touch. This feels very challenging!
Client Stories
Betty in her mid-60s was diagnosed with COVID-19 in January 2020.
She is still experiencing long term health problems and is fearful of her future. Prior to her illness, she reported being very active and ran various support groups and now is unable to do so.
Additionally she is recently bereaved after having her Mum, Brother and a long term friend passing away this year with COVID-19. Her words to me were "Can you help me…please."
Henry aged 62 lives with diabetes and mental health issues as well as living alone and with no near family.
During lockdown, Henry reported feelings of despair that resulted in him calling the police asking to be sectioned for fear of taking his own life. His opening words in his first conversation to me were "I am in a bad place I need help."
In another world pre COVID-19, in each situation we would negotiate together the options and choices of exploring feelings and working alongside each other. We would look at support networks such as bereavement counselling, specialist mental health, social activities and social support.
A strength of the service is recognising the empowerment and the autonomy to enable a better life and to live as
independently as possible. As humans we generally welcome the love and support of friends and family and the opportunity to embrace different interests, support groups and networks. Currently this is such a challenge due to so many levels of restrictions.
As humans our coping strategies will also change in this kind of situation. Coping represents the thoughts and actions that as individuals we use to deal with stressful events. Almost overnight, the way we work has been disrupted and we are constantly finding ways to deliver the best service we can whilst managing our own health and wellbeing.
Through reflection, the common denominator in so many calls is 'Please help me' and I can affirm that the power of the human voice can shine through by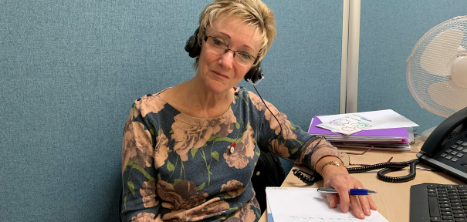 showing kindness, care and compassion with phrases of 'How can I be of help to you?' 'How do you feel we can work this through together?'
COVID-19 has enforced to me that this power of the human voice has never been more important than now. Through the service, we can still explore the power of choice. I hold hope that we can continue to negotiate with 'our voices' kindness, care and compassion.
"The short walks I've achieved have given me a sense of feeling confident, and that I can do this. I haven't been able to leave the house since February and the calls to you have given me the self-respect to get up and go." - Alexander