A 21-day doodle challenge by Julie Burton - Programme Leader for Art & Design and Fashion at Blackpool School of Arts.
Ideal for those creative individuals who are in need of some inspiration and ideas!
Big Knit
Grab your knitting needles and wool and join in our Big Knit! We have lots of patterns from novice right through to expert.
If you haven't knitted before then now is the chance to get started!
Each little hat that you knit and send in raises 25p for our charity, enabling us to support older people in Lancashire.
Twiddlemuffs are a great way to get creative, with any style or pattern possible! They can help people living with demetia to feel comfort and also explore different textures with their hands. Give it a try!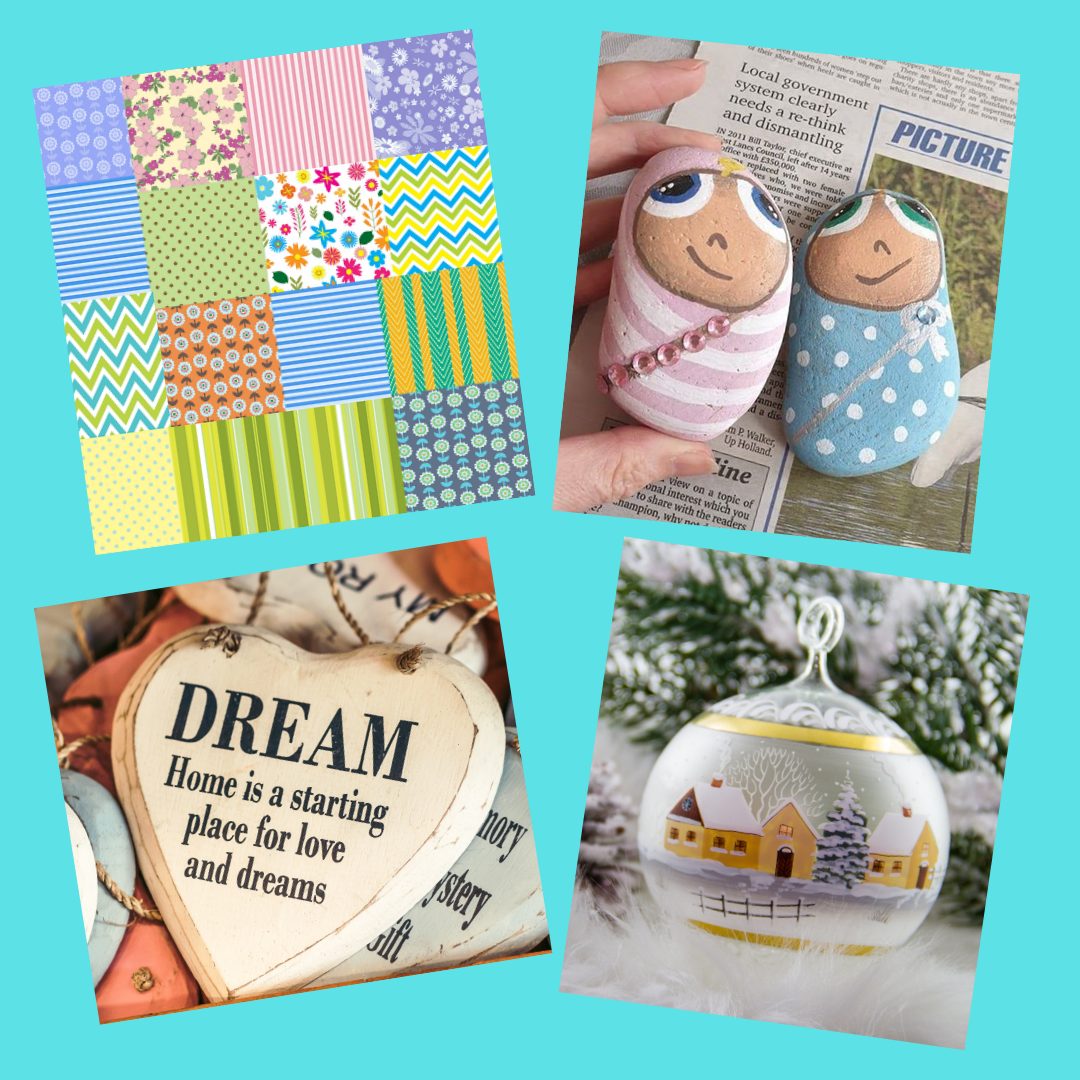 Get creative!
Patchwork Quilts
For keen sewers out there, making a patchwork quilt is a great way to upcycle sheets, table cloths and even clothes.
Pebble Painting
Find a smooth pebble in your garden or when you are out exercising and paint the family. A great way for adults and children of all ages to spend some quality time together.
Sign Making & Bauble Painting
Use your imagination and create personalised decorations and trinkets. Any style, colour or design can be done and you'd be amazed what materials you can use from around the house.
Here's what some of you have been up to:


Want to share your own ideas?
If you have any pictures, tips or instructions on how people can be creative with crafts at home, let us know and we will share the information on this page.