Providing nail cutting and general foot care for people aged 55 and over, available in Chorley, South Ribble and West Lancashire
Overview of the service:
Our fully trained, dedicated staff provide a high quality, professional nail cutting service which includes advice on how to improve and maintain general foot hygiene and also provide a reassuring check to deal with any potential foot care problems.
Benefits of the service:
- Maintain good foot hygiene
- Keeps you mobile and active
- Reduces the risk of falls
- Helps you retain your independence
- A chance to socialise, have a chat and see a friendly face
- Quick access to other services or support

The Care Quality Commission rated our service as GOOD in ALL areas, stating the service is safe, caring, effective, responsive and well led.
Cost
The price of our treatments are cheaper than private providers and start from £13.50
At your first appointment you will also receive your own nail clipper set for a one off payment of £7.50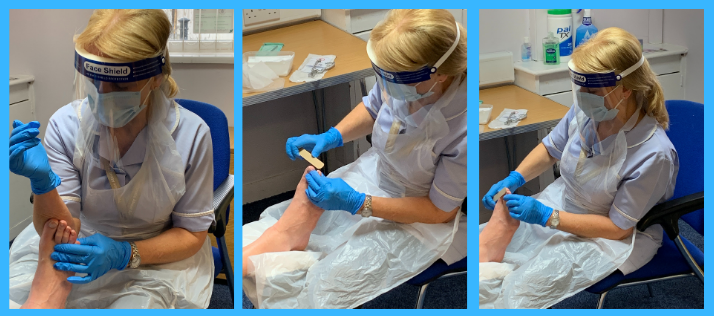 Covid Secure
We have gone to great lengths to ensure the service is delivered in a Covid secure way. Our staff have had additional training and use approved PPE during the appointments. The clinics are fully cleaned and sterilised before and after each appointment.
If you have an appointment at home, we will follow all the necessary steps to keep you and our team safe.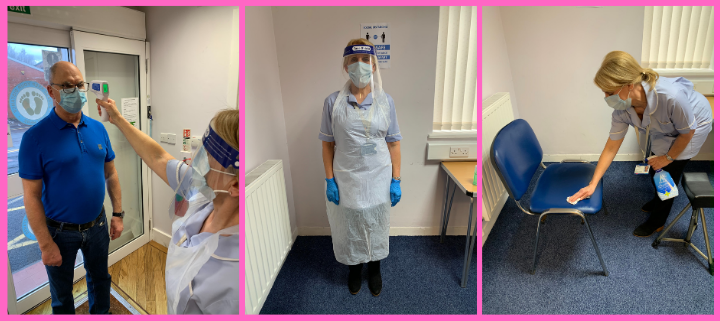 Service Exclusions
Unfortunately we are unable to provide the service to anyone with the following conditions or taking the listed medications:
Diabetes

Rheumatoid Arthritis

Steroids

(in tablet form)

Anti

-

Coagulants such as Warfarin

/

Apixaban (any medication ending in xaban)

Some other medication combinations may result in exclusion, our team will advise
Other information you may find helpful
Related pages on our website
Related pages on other websites