Win up to £1,000 with our Lucky Fox Lottery scratch card!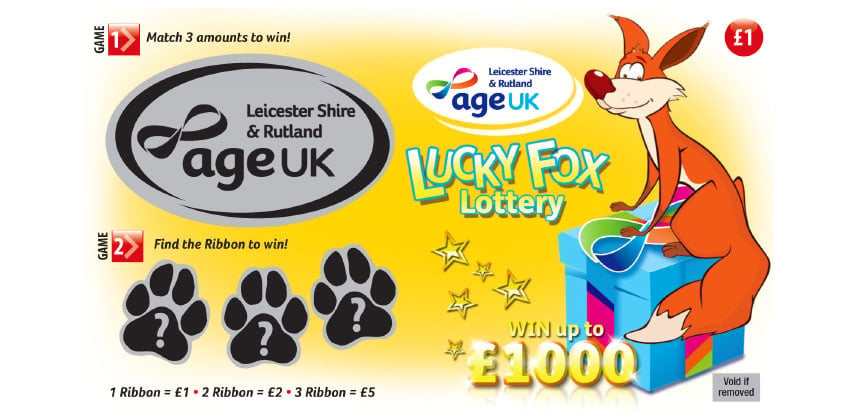 A Lucky Fox lottery scratch card costs just £1 and each one gives you two chances to win a prize of up to £1,000. And if that's not enough of a reason to try your luck, every time you purchase a scratch card you are helping to fund our work with local older people!
Cards are available to purchase in all of our charity shops and community resource centres. If you could help by selling cards on our behalf in your community or workplace, please get in touch with us at fundraising@ageukleics.org.uk.
You must be aged 16 or over to purchase a scratch card.